Longest worldwide railway to adopt ETCS L2
North South Railway project is the world's largest railway construction and the longest route to adopt the European Train Control System (ETCS L2) to date. TMS is deployed in order to control the operation.
It is a 2,400km passenger and freight rail line originating in the capital city Riyadh, in the northwest of the country, to Al Haditha, near the border with Jordan.
The industrial line is 1,362 km rail line form Al Jalamid (phosphate mines) in the north to Al Zabirah (bauxite mines) and will run eastwards to the processing and export facilities at Ras Al Khair, at the speed of 100 km/h (empty) and 80km/h (loaded).
The 1,314 km passenger line runs at 200 km/h from Riyadh and passes through Al Majmaah, al Qassim, Hail, Al-Jauf and Al Basayta to Al Quorayyat.
North South Railway line is going through 6 of the 13 Saudi provinces, where half of Saudi population lives. The project is of strategic importance in contributing to the national economy, as it is expected to help Saudi Arabia become the second largest exporter of minerals in the world.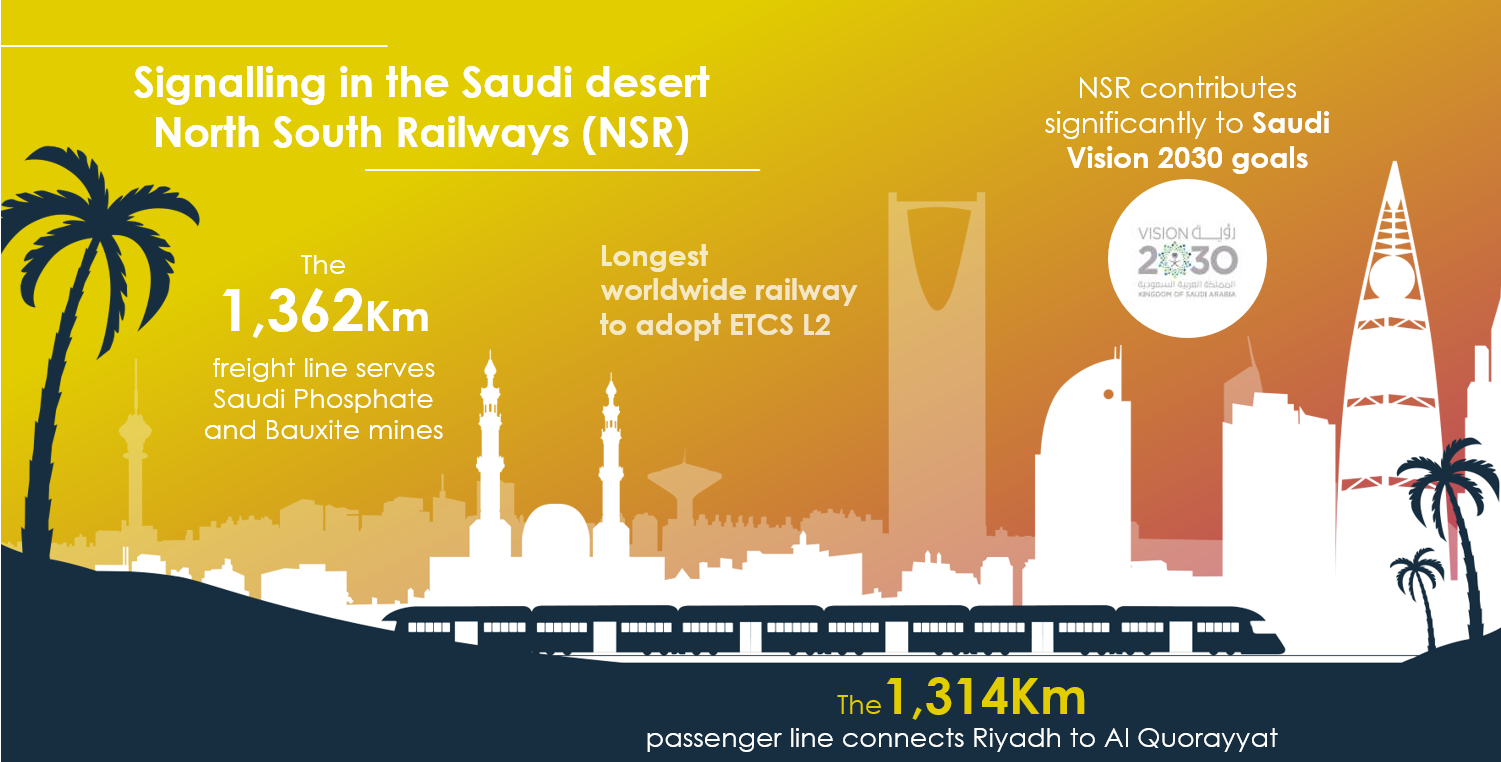 To find out more about Thales Ground Transportation References