Modernising United States networks
Thales is a strong, trusted partner of choice for metro operators across the United States. For over 30+ years, Thales has been deploying and maintaining urban rail systems across 5 cities and 4 airports.
In 1983 the first contract was awarded to Thales for the Detroit People Mover. The SelTrac™ system with moving block technology provided a safe and reliable mode of transport for the transportation of passengers in the Detroit down town core. 
Next came projects in Newark, San Francisco, Jacksonville, New York City, Las Vegas, Washington DC, Orlando and Morgantown, tallying over 150km of mass transit railway systems that rely on Thales signalling solutions.
In 2018 the MTA selected Thales as one of the winners in the signalling category for its Genius Transit Challenge and in 2018 developed a proof on concept. Next the MTA awarded Thales a contract for an Ultra Wide Band (UWB)-based train control system pilot program where a Next Generation Positioning System was deployed to collect shadow testing data. Thales successfully completed this project in collaboration with their project partners. 
From east to west, Thales urban rail technology allows passengers to experience increased frequency of service, shorten travel times and less wait times due to increased capacity. Thales' footprint in the U.S extends from state-of-the-art train control to cutting edge projects with local customers to modernize transit networks.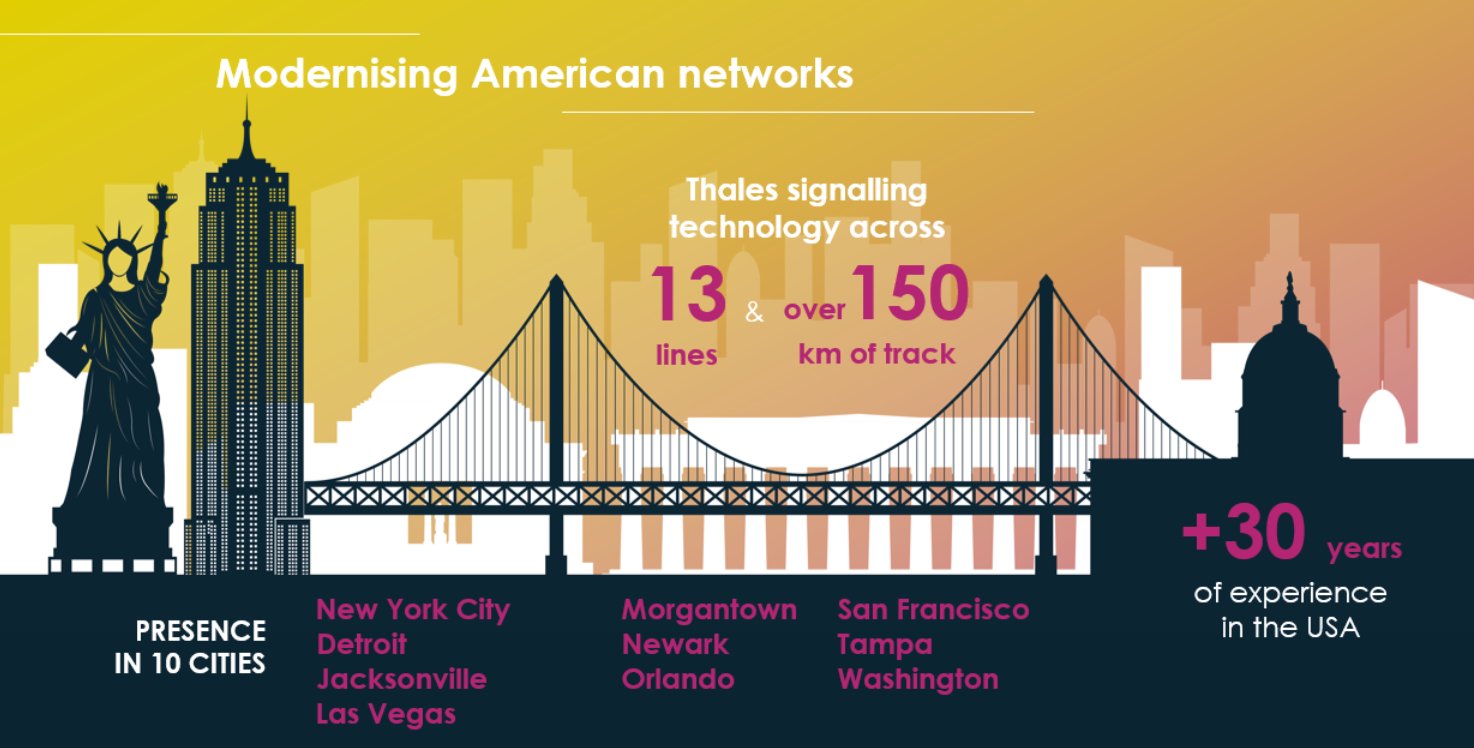 To find out more about Thales Ground Transportation References