Poland, fast modernisation of the railway network
Poland is spending 15 B€ to modernise its railway network as part of the Railway National Program which runs from 2015 to 2022.
Based on experience from years 2007 to 2014 , Thales is successfully developing a leading position among providers of signalling solutions in Poland.
Following the implementation of signalling systems Thales is extending activity on maintenance services.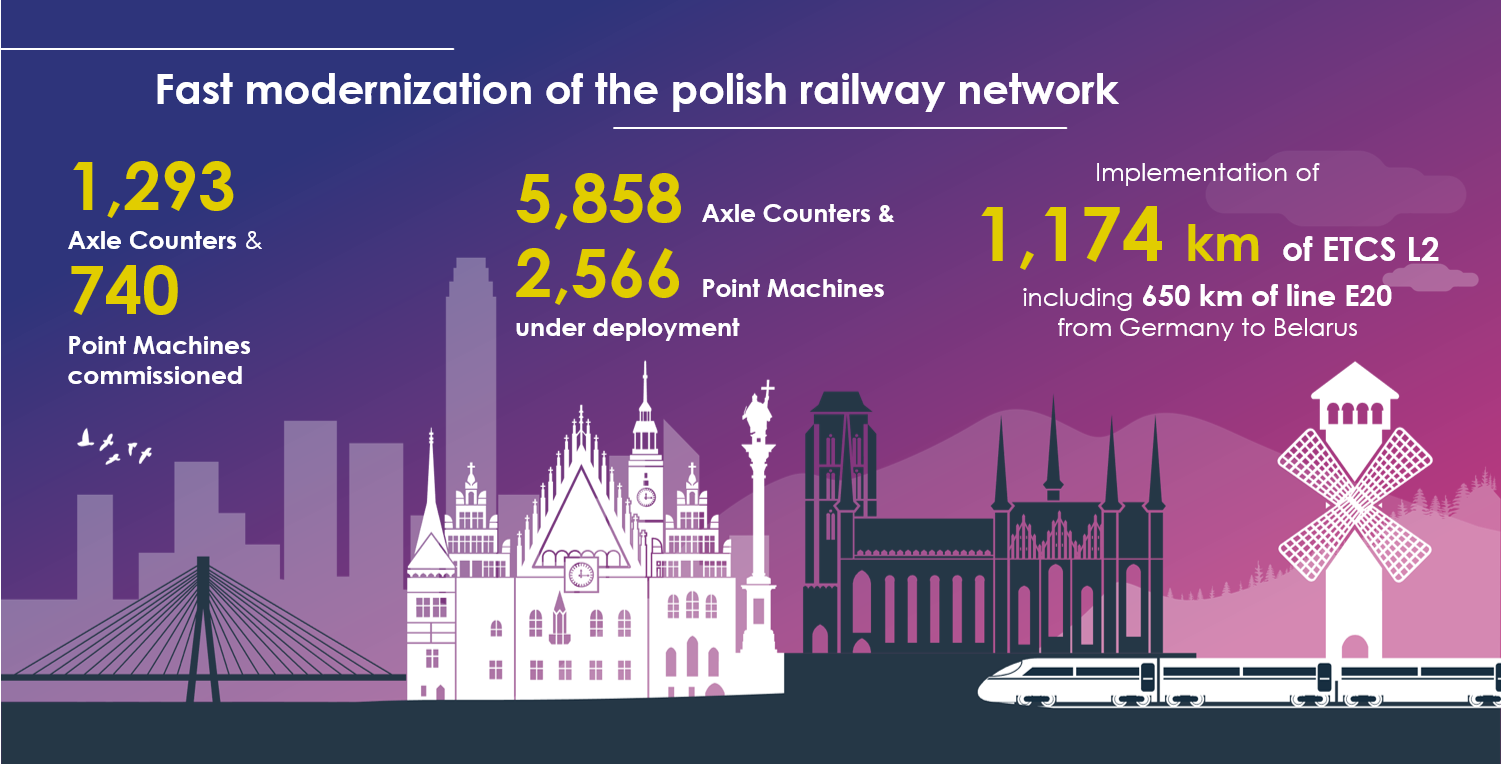 To find out more about Thales Ground Transportation References