ETCS: Signalling Without frontiers
ETCS – the European Train Control System – is a standardized signalling and train control technology that allows trains to cross national borders without the need to stop to change locomotives.
Why is ETCS needed?
Train control – which allows signalling to stop trains – was first introduced more than a century ago. Incompatible national train control standards are now a major barrier to international traffic along Europe's rail arteries.
• There are currently more than 20 different train control systems in use across Europe.
• Adapting a single locomotive to work on a neighbouring national network can cost more than €2 million.
How does ETCS help?
Trains fitted with ETCS are able to operate freely over suitablyequipped track in any country. Cab signalling is a vital part of ETCS. This makes it possible not only to get rid of conventional signals but also to operate safely at speeds up to 500kmh. In Europe, more than 40,000km of ETCS track is now in operation across 24 countries.
ETCS Level 1
This is the basic version of ETCS and can be easily superimposed over existing national signalling systems. It provides train protection, speed supervision and cab signalling.
 
ETCS Level 2
The benchmark for main line and high-speed signalling projects. Continuous track-to-train radio delivers performance enhancements and means lineside signals are not needed.
 
ETCS Level 3
Currently in development, ETCS Level 3 promises significant capacity gains, further reductions in lineside infrastructure and the potential for train automation.
More than 80,000km of the worldwide rail network is now equipped or is contracted to be equipped with ETCS, up from less than 40,000km in 2010.

10,000 rail vehicles globally are now equipped for ETCS operation.

In the Middle East and Asia, ETCS is deployed over more than 33,000km of track in 9 countries including Saudi Arabia, India and China.

ETCS is emerging as the standard for Africa, with more than 7,000km of ETCS lines in 7 countries from Algeria to Zambia.
Thales and ETCS
Thales has led the deployment of ETCS right from the start. The company delivered the world's first commercial ETCS Level 1 project back in 1999. It also delivered the first cross-border ETCS implementation in Europe and the first ETCS in the Americas.
 
Today, Thales' ETCS solutions are deployed in the world's most prestigious and demanding rail projects. Among these are Switzerland's Lötschberg and Gotthard tunnels beneath the Alps and Saudi Arabia's North-South Railway across the uninhabited An Nafud desert.
 

Today, Thales' ETCS solutions are deployed in the world's most prestigious and demanding rail projects.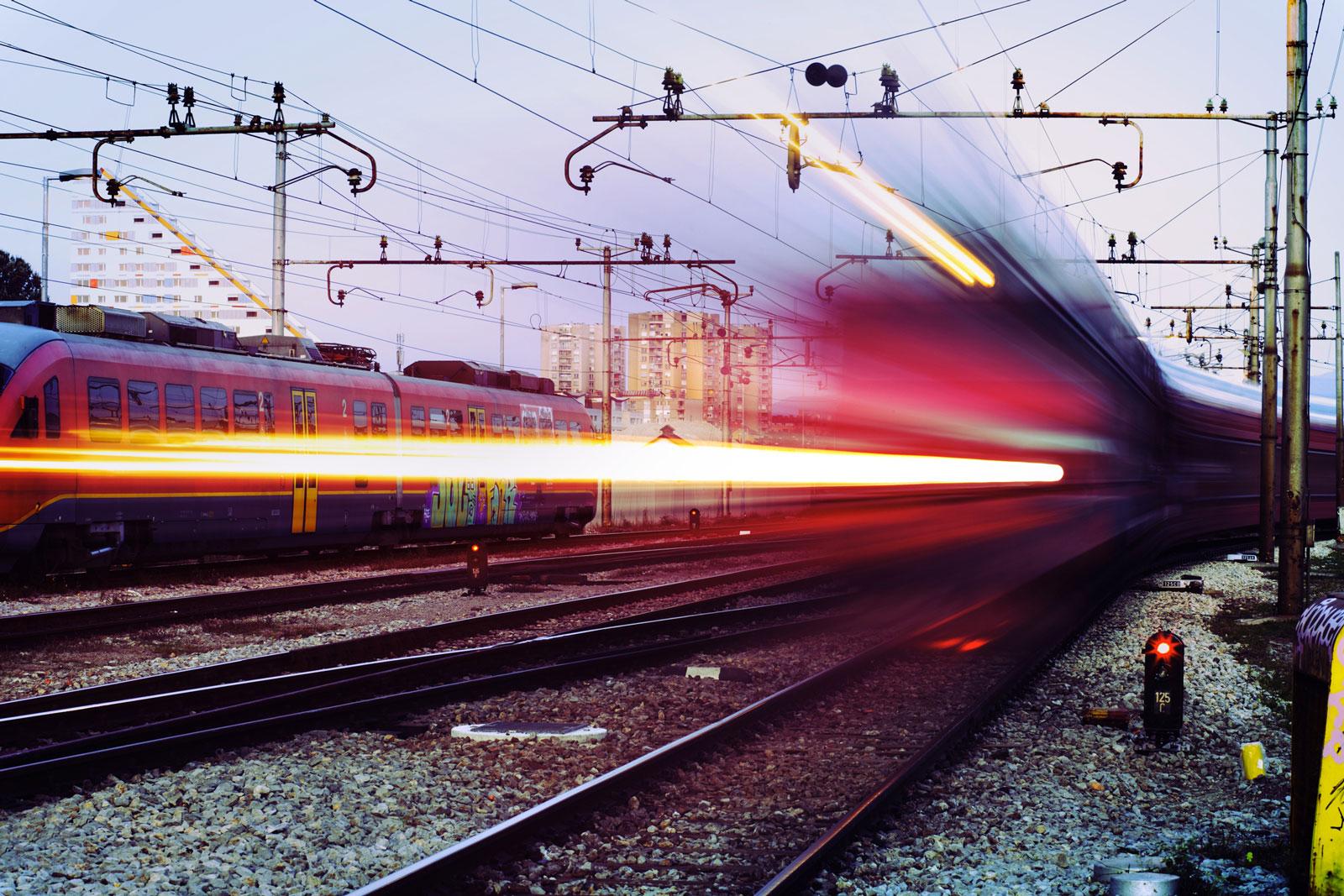 ETCS around the world
ETCS was developed to promote interoperability across Europe but it is being rapidly adopted by operators worldwide whether they have borders to cross or not.
More trains – ETCS boosts the capacity of existing networks by up to 40%.
Reliability improvements – radio-based communications and reduced infrastructure means there's less to go wrong.
Open supply market – trackside and on-board equipment is produced by multiple suppliers in a competitive market place.
Lower cost of ownership – elimination of trackside equipment, including signals, means reduced maintenance costs.