Sea to screen capability you can't get elsewhere
Whether its nurturing a brilliant idea, rolling out a lifesaving innovation fleetwide, or integrating systems alongside existing technologies, our dedicated UK skill base delivers mission success at every stage of the product lifecycle from research and conception to in-service support.
We have a breath of capability that is unmatched in the marketplace, which is why we have been trusted partners of the Royal Navy for 100 years.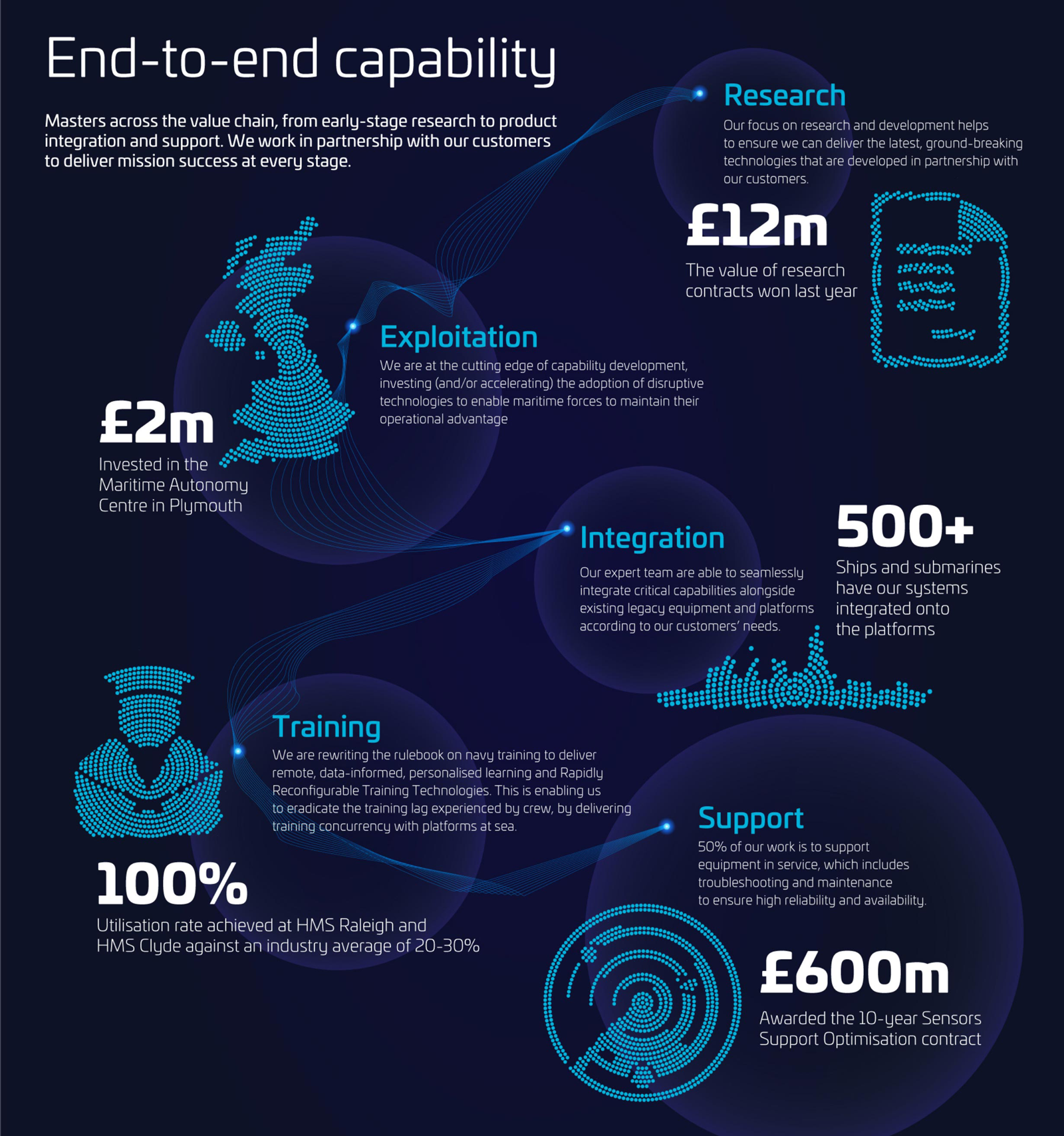 From today's major systems to tomorrow's technology, and everything in-between – Thales is there every step of the way.
Our connected capability offering delivers freedom of action, information advantage and superiority and mastery of the critical decision chain.
We also work closely with partners to incorporate their market leading products into our customer offering, so that we can deliver the next-generation of maritime solutions.