From the start, I have been involved in some really challenging projects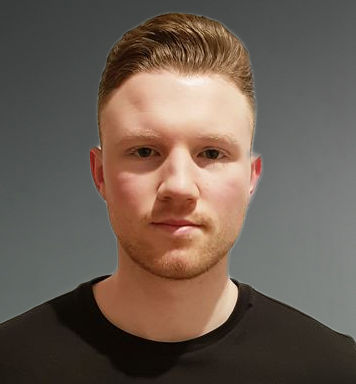 Declan Hinds
Project Planner
Project Management Apprenticeship
St James College, Manchester
Tell us a little about yourself
At college I studied business studies, sociology and physical education before taking a year out to go to Thailand. After this, I started to look at my career options, which is when I decided to pursue an apprenticeship and also discovered Thales. Since then, I have completed my level 4 project management qualification and I'm currently in the third year of my chartered degree.
What was your motivation for joining the programme?
My motivation for joining Thales on an apprenticeship course was the ability to earn whilst I learn, working on some fantastic projects. I've been able to work with, and learn from, some amazing people on a range of maritime projects.
How is the programme benefiting you and Thales?
The apprenticeship has benefitted me as it has offered me a path into working on some amazing projects and with some great people. This is all while being able to learn on the job in a positive environment, where you are encouraged to drive your own career and achieve some great qualifications along the way, without the debt!
What would you say to people considering this programme?
Do it. Before I started, I had the impression of an apprentice being the person who makes the hot drinks for their colleagues and doesn't really get involved, but it's been quite the opposite at Thales. From the start, I have been involved in some really challenging projects and I have been given the opportunities to push myself with great support along the way.
Why are you proud to be an apprentice?
I've been able to experience some amazing things, from representing Thales at the House of Commons at a parliamentary reception, to an overnight expedition on the top of Scafell Pike in the Lake District. I'm gaining real industry experience and qualifications along the way.