Cyber criminals are switching their attention to attacking Operational Technology (OT) . It's a target where a successful breach could be more financially damaging to your business than a breach in your IT security. Defending against such attacks is surprisingly difficult. It requires up-to-date cyber know-how backed with deep engineering expertise. That's an increasingly rare skillset. And that's why you need Cybels OT Security.
Understanding the operational technology cyber security problem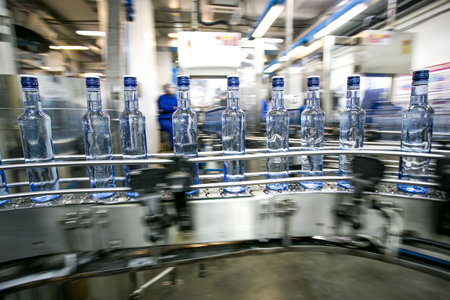 As we move towards digital transformation and Industry 4.0, operational technology and information technology is becoming increasingly interconnected. Even a small-to-medium sized factory can have thousands of connections, each a potential weakness and an open invitation to cyber-criminals.
Here's the problem. Most of your operation technology is much older than your IT systems. And at least some of it is probably bespoke. Modern IT security specialists are unlikely to understand your OT. But hackers might.
The simple fact is that your most serious cyber risks come not from IT but from vulnerabilities in your OT. Systems can be compromised; production lines can be shut down.
If you want to stay safe, we're here to help. Not only do we operate a worldwide network of OT-specific Secure Operations Centres, but we've been protecting OT and critical national infrastructure across the globe for more than forty years.
Contact us to find out how we can help.
Cybels OT Security by Thales is a complete cyber security solution for all of your operational technology, consisting of four interlinked stages - Aware, Enact, Resilient, Vigilant.  Of course, because your OT is unique we tailor everything to your specific requirements.
Protecting your operational technology from cyber-attacks

If you're connecting your operational technology to your information systems and you want to stay safe…

Cybels OT Security Operations Centre Managed Services

 Thales' worldwide network of  OT-specific Secure Operations Centres can monitor your entire OT estate 24/7.

Cybels OT Security Case Study

A large global manufacturer wanted to obtain a snapshot of their operational technology (OT) cyber security posture at one of their factories…

Here you can learn more about a specific Cybels OT Security solution.
Aware

Robust security starts with a knowledge of the risks. That's why we like to appoint a specialist team to perform a top to bottom review of your OT assets across your entire estate. We'll assess and report on each asset and every connection. If there's a hidden security weakness, we'll find it.

Once we have a clear and detailed picture of your OT landscape, we'll explain the options to you. Our recommendations will let you maintain your commercial performance while complying with accepted standards and best practice. 

Enact

This is where we fix the security weaknesses that we have uncovered during Aware. But this isn't just a matter of applying a patch. Our experts will work with you to design and implement the security controls, procedures and policies which will protect you from cyber-attacks. And we don't stop there.

To keep everything on course in the future, we can help your IT personnel to understand the security profiles of your operational technology. We will share our knowledge on cyber-safety and how to manage assets securely, and help you to formulate strategies that enhance your OT security. 

Vigilant

Thales operates the a worldwide network of  OT-specific Secure Operations Centre, from which we can monitor your entire OT estate 24/7. Sensors that we deploy in your network will send an immediate alert whenever an abnormal event is detected. 

There could be thousands of such events per month, the vast majority of which will turn out to be harmless.  But every single one will be examined by one of our highly qualified cyber experts, leaving nothing to chance. Security doesn't get better than this.

Resilient

The fourth element of Cybels OT Security is to perform regular tests, probing your security and using the latest techniques and intelligence to uncover any weaknesses. This can be facilitated by creating an accurate model of your OT environment to allow for starkly realistic (but completely safe) testing.

By evaluating the effectiveness of your detection and response capabilities and working out how to defend you against even the most tightly targeted attacks, this approach keeps everyone at the top of their games.
Operational Technology security capability in the Netherlands