Take yourself out of your comfort zone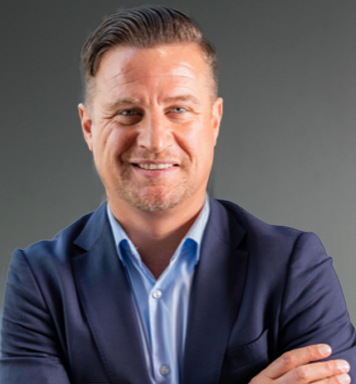 Scott Brown
Systems Engineering Manager
Operations Management apprenticeship
Studying with QA
Tell us a little about yourself 
Originally I'm from Middlesbrough but currently I live in Brentwood, Essex and I have lived in the South for nearly eight years. Prior to that, I worked in Singapore and Taiwan for five years.
I'm a keen runner and have ran three marathons; 2017 New York, 2018 Dubai and 2019 London. This year I'm doing my 4th marathon in Vienna, which I'm really looking forward to.
What was your motivation for joining the programme?
To support my development and give me a better understanding into how operations makes a business work.
How is the programme benefiting you and Thales?
It is giving me the knowledge I need to make sure that I can operate more efficiently, which helps the business to be more competitive when bidding for new work.
What would you say to people considering this programme?
Take yourself out of your comfort zone and do it. It's not easy but you will gain so much experience. 
Why are you proud to be an apprentice?
I'm proud to be an apprentice because I'm 42 years old and still learning, which I will continue to do.