A turnkey on-demand surveillance aircraft
Force Multiplier is an on demand contract Intelligence, Surveillance and Reconnaissance platform for both domestic and international special missions.
Specifically designed to provide an operational service that meets the immediate needs of both government and private customers in terms of maritime and ground surveillance, Force Multiplier is an aircraft with an endurance of more than 10 flight hours.
The operations will include Search And Rescue operation including life raft deployment, immigration control, surveillance of large events, as well as border surveillance for example.
Users are able to reserve flight hours, offering them an on-demand operational platform, without acquisition or maintenance support costs. Thales, as system supplier, will provide the SEARCHMASTER® multirole surveillance radar, offering an unbeatable level of performance, and the AMASCOS® multi-mission system, with its extended, scalable surveillance capabilities, as well as the ground station. As a result, it will be possible to prepare mission data and share the tactical situation in real time. In addition, operators will have the opportunity to replay and analyse their missions. All of these features, which constitute input factors for real-time decision-making, will help ensure operators act efficiently and at exactly the right time. PAL will operate the service aircraft.
The aircraft will also be available for training of future flight crews, as customers participate in platform acquisition programmes.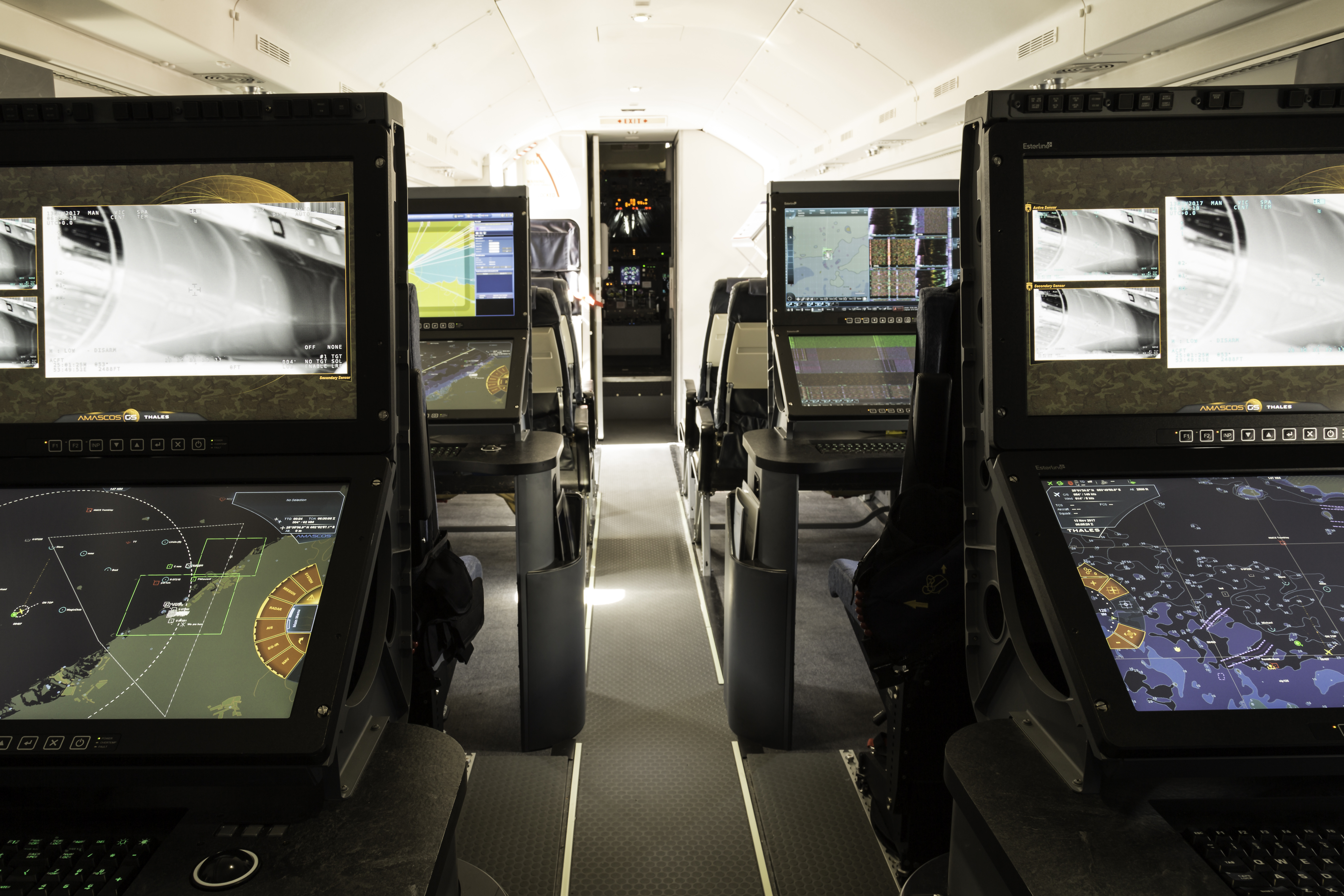 What type of customers is it aimed at?
All state or private clients with airborne surveillance requirements
o    NGOs for civilian mission, 
o    Oil rigs, 
o    Defence customers wishing to perform airborne surveillance, etc.
All state or private clients with airborne surveillance requirements
What types of mission is it designed for?
o    Surveillance of terrestrial frontiers
o    Surveillance of large events (sailing races) 
o    Training in realistic conditions
o    Go-fast narco traffic 
o    Surveillance of icebergs
o    Surveillance of maritime activities: EEZ, fishing  
o    SAR missions
o    Surveillance of oil rigs 
o    Surveillance of land occurrences, such as forest fires.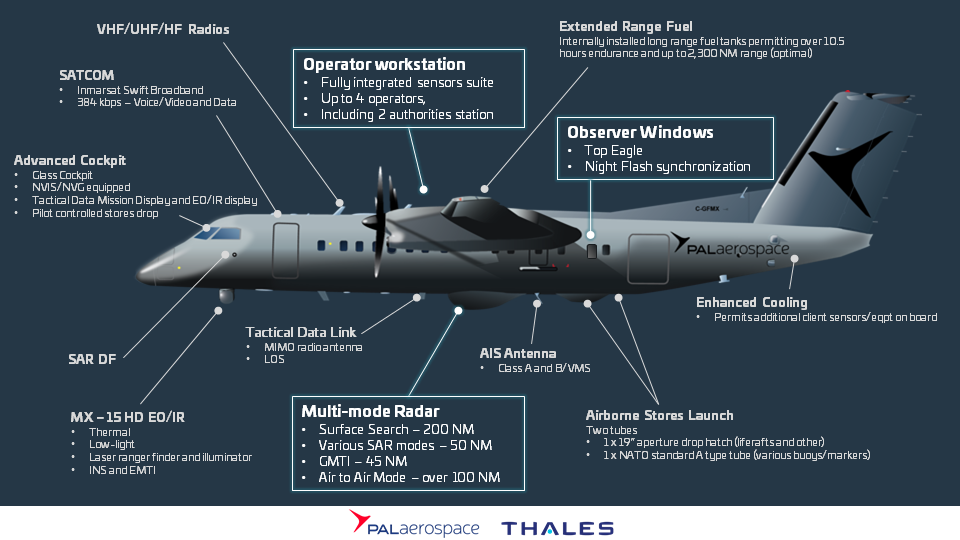 Get in touch