Thales once again named as one of the world's most innovative companies
Ten and counting! For the tenth time Thales features on the Top 100 Global Innovators list published by Clarivate Analytics1 . Philippe Keryer, Executive Vice-President, Strategy, Research and Technology, and Group Chief Technical Officer Bernhard Quendt take a closer look at the 2023 edition.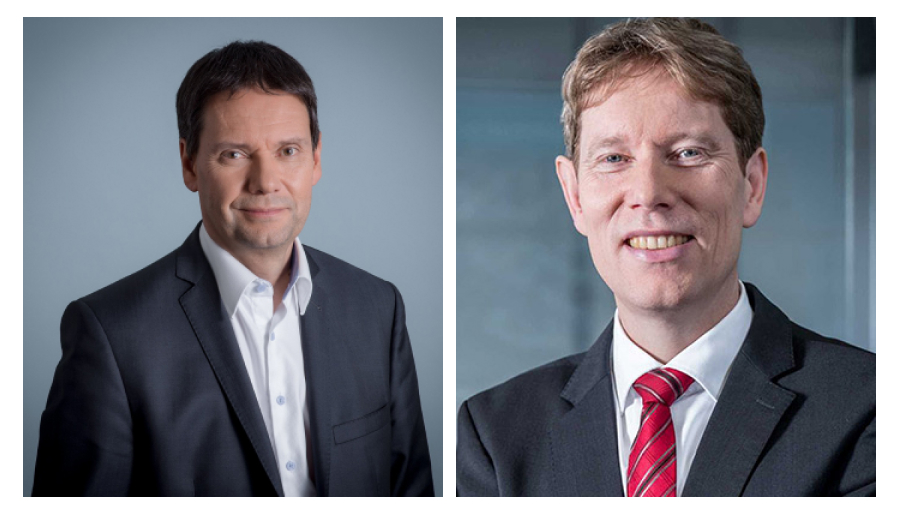 Philippe Keryer, Executive Vice-President, Strategy, Research and Technology and Bernhard Quendt, Group Chief Technical Officer.
How important is it for Thales to be included once more in this Top 100?
Bernhard Quendt: First of all, it's a fantastic mark of recognition for our teams of engineers and researchers, and something they should be proud of. It's also the reward for an ambitious research and technology strategy built on collaboration and openness, because this list also acknowledges our long-established policy of partnerships with research centres and public and private institutes, such as the Atomic Energy Commission, the National Scientific Research Centre (CNRS) and Ecole Polytechnique in France, for instance, or Singapore's Nanyang Technological University. We have around 150 co-owned patents with the CNRS alone!
Philippe Keryer: If I may, I'd like to mention another reason for us to be pleased: our being on the list for the tenth time is the longest-standing run of any French company.
Thales is a company of inventors: 3,500 of our employees – that's some 10% of our research and technology teams – have at least one patent to their name. 
Bernhard Quendt: It's also interesting to note that the capacity for innovation doesn't necessarily dwindle with the passing years. Some companies that have been around for a very long time, such as Toshiba (1875), GE (1876) and Thales (1893), are still at the forefront of technological innovation even today. That doesn't mean, however, that we have no time for startups; on the contrary, we work with them on a daily basis, and have over 2,000 preferred partnerships.
How big a part do new technologies play in the patents that Thales files?
Bernhard Quendt: 45% of our innovations are digital-related, which is a significant indicator, given how important digital technology has become. And if we dig a little deeper, we see that of those 45%, 14% are related to artificial intelligence and data, 13% to cybersecurity, 11% to connectivity, and 3% to the Cloud.
As for quantum technology, it accounts for 2% of our patents. That may not seem much, but it is a clear indication that we're already fully involved in the technologies of the future.
One of the things that characterizes Thales is how important the company considers upstream research… 
Bernhard Quendt: Very true. What's interesting is that this accolade highlights not just the quantity, but the quality of our patents. Nature magazine lists us as the number one company in Europe in terms of the quality of our research in the field of physics, thanks notably to our relationships with the world of public research.
There are many examples of innovations patented ten or fifteen years ago that can now be found in our products, which is a testament to their quality and durability: for example, III-V components, low-loss materials, and spectrum stretchers/compressors for high-power lasers.
At a time when climate issues are ever more significant, is Thales filing what might be called "sustainable" patents? 
Philippe Keryer: We are, and it's a trend that's on the increase. Take the field of electronics, for example, and what we call SWAP (Size, Weight and Power), which is to do with reducing size and weight (and therefore power consumption): from neural networks to the neuromorphic architectures that will be part of the computing systems of the near future. We already have fifteen or so patent families for these architectures.
We are also doing a lot of work on eco-design. It only represents a tiny fraction of our patents – around 2% – but in actual fact many of our innovations contribute to energy efficiency, either because the energy is "returned" to the environment or because it's converted into improved performance from the same carbon footprint.