David Palmer on Thales's Global Expertise in the Main Line Signalling market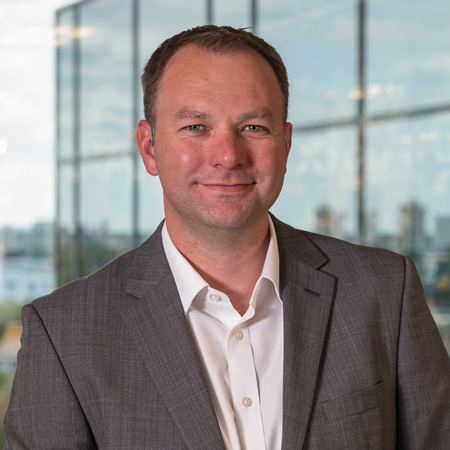 Thales works to deliver solutions that transform Britain's journeys and an integral component of these solutions are Traffic Management Systems (TMS). TMS provide permanent control across the network, automatically setting routes for trains and logging train movements, while also detecting and solving potential conflicts. David Palmer, Head of Main Line Rail (UK), talks about his role within the business and Thales's global expertise in the main line signalling market.
"Day to day it is a classic business leadership role, where I am responsible for the Main Line Rail business in the UK, the contracts we are trying to win, those we have and the strategy going forward to evolve and grow within the UK."
David joined Thales four years ago. He had completed a degree and spent several years in the Army, before moving into the transport industry, initially in project management within Research and Development. Thales presented an opportunity to combine new technology with a leadership role and he arrived to take over the Traffic Management programme, before moving on to run the Main Line Rail business. 
David sees building Thales's Main Line Rail team as a key priority for success. He empowers those he works with and enables them to take on more responsibility which has resulted in a greater ability to deliver and build on creative ideas for the future. In recent months, several colleagues have gone on to take up more senior roles in other parts of Thales. David sees this as a sign of success for him personally and the working environment in the company.
"There is so much happening in Main Line Rail that if we want to be successful we must build highly effective teams and offer people opportunities for growth."
One of the key projects within David's mainline portfolio involves introducing an on-board digital signalling system into trains to enable them to operate more safely and efficiently, which is a key component of ETCS.
"Whilst this First in Class project is quite small scale in terms of value, it is hugely complicated  due to the multiple stakeholders involved and how previous changes to the Class 43 fleet has led to multiple train cab configurations, all of which needs to be managed by our team to ensure success."
One area of the business that David is keen to grow is that of the Train Protection Warning System, which is designed to enhance safety on the railways. This national system has been deployed for a number of years now but the team are now looking to develop this offer further for current and future customers. Part of this involves searching for innovative solutions and adaptations, so that Thales can continue offering something new and efficient.
Thales's global expertise in the main line signalling market and vast product base is something which David hopes to expand within the UK. This international insight combined with a proven record of delivery on even the most complex projects is a hallmark of Thales's offer. 
The opportunity for growth in Rail within the UK is significant. The government through the Department for Transport, Network Rail and HS2 has committed to not only maintain the existing network but to improve performance and grow capacity over the next 5-10 years. Leveraging Thales' global expertise offers the UK team the opportunity generate an innovative and compelling offer for our customers in order to be part of this future.
"There is a drive across the whole country to build a better railway, there are vast opportunities and as an industry it is a good place to be working. Thales globally is well positioned to support the UK and the really exciting part of my role is helping to build and deliver a strategy that brings this capability to bear in the UK."