Digital transformation – what they aren't telling you
Gareth Williams, on understanding misunderstanding
Finding an IT partner to help you on your journey of digital transformation is easy. You can do a quick web search, attend a few seminars, or maybe just play it safe and go with one of the top four or five players. But whichever route you choose, you're taking an uncalculated risk. Here's why.
Most of the digital transformation technology partners lead with IT solutions because that's what they know. There is also the supplier's eagerness to sign up new business, exacerbated by a natural sense of urgency to get digital transformation done. Urgency is the mother of oversight.
Now consider the gulf between your generic IT and your custom-built Operational Technology (OT). Not only are your OT and IT systems wildly different from each other, but they usually have different teams who are responsible for them, governed by different objectives and priorities.
Are you talking the same language?
You're probably familiar with this quote from Economist Alan Greenspan: "I know you think you understand what you thought I said but I'm not sure you realise that what you heard is not what I meant." Keep that in mind when someone assures you: 'Oh, yes. We can do that too.'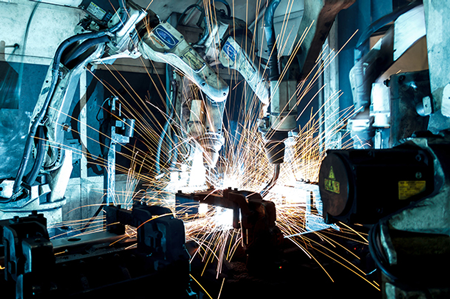 If you're going to do something as disruptive as digital transformation you need everyone to talk the same language.
Your OT was designed and built by engineers many years ago to do a job and keep on doing it. Maybe you acquired it in some long-distant merger or acquisition. Five years old or twenty years old, whether it's producing baby milk or ice cream or aircraft parts, or producing power from a steam turbine, or anything else, you have the same problem. IT specialists are not engineers. They don't think like engineers. They don't talk like engineers.
To IT experts, connecting OT can present a daunting challenge. That's why, at some stage in the proceedings, you might find that someone floats the idea of ripping out your ancient OT and replacing it with something which is more up to date, more 'connectable', and with fewer unknowns. On the face of it, that might sound attractive. But don't be distracted. You'll be adding cost and, much more importantly, heaping risk upon risk.
True story: a manufacturer with decades-old OT bought a robot to automate parts of the production line. This internet-connected robot could do lots of amazing things. And the first amazing thing it did was flood the entire network of the old system with lots of data, because it was looking for connections. The 20-year old system collapsed.
Baby steps for big rewards
When your journey takes you into unchartered territory you are well advised to take baby steps rather than giant strides. This is not a time for assumptions. Only when you understand the details of your OT and IT estates can you make informed decisions about the way forward. So the very first of these steps is 'OT Discovery'.
Your digital transformation partner should be able to put probes on your networks and systems to map out what you have. That simple step will give you some useful information but probes can only do so much, especially with custom-made equipment. There needs to be a thorough and methodical follow-up, with hands-on inspection by trained engineers who understand OT and know what they are looking for.
How do you find the right partner to support your digital transformation? Ask questions. Evaluate the skill set and track record. Do they really understand your OT? Where have they done this before? Talk to their other customers. Test every claim. Consider starting small with a proof of concept.
Above all, find out what you aren't being told, because that is where your risk lies.
 More News
The paranoia of Industry 4.0. Are they out to get you?
Industry 4.0 – coming ready or not
Digital transformation – Protect. Monitor. Change behaviour.