How Thales is contributing to the UK's Industrial Strategy
Today is the launch of the UK's Industrial Strategy, which focuses on four grand challenges; artificial intelligence and the data economy, clean growth, healthy ageing and the future of mobility. These are key areas for Thales investment, and we look forward to working with government and industry to position the UK as global leaders in these fields.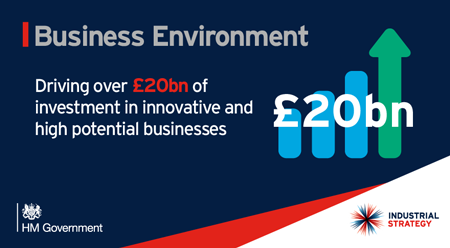 Thales in the UK has already benefited from the Aerospace Growth Partnership, which represents a major investment in next generation aircraft communications technology with the commitment to a jointly funded £20 million research project.
 
Victor Chavez, Chief Executive at Thales in the UK says; "Thales welcomes the government's Industrial Strategy which sets out a foundation for strengthening the UK's productivity with a focus on digital transformation. Transformative technologies such as artificial intelligence, big data analytics, cyber security and digital connectivity are key areas of investment for Thales and are fundamental to not only our competitiveness, but also that of our customers."
 
Technology will play a key role in the digital transformation of governments, businesses and cities and Thales is investing in big data platforms to help enable this transformation. An example of this is Eclipse, which will revolutionise the way rail operators and maintainers sustain thousands of assets, utilising data to ensure that all maintenance interventions are planned.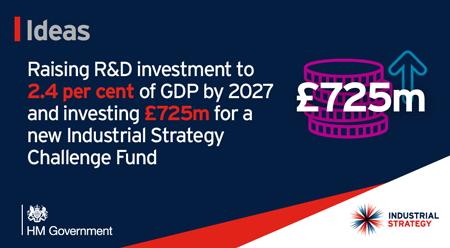 In aerospace, Thales is committed to developing the digitally connected aircraft of tomorrow. We are a founding member of a consortium of leading aerospace and aviation companies who are working with Cranfield University to create a new Digital Aviation Research and Technology Centre (DARTeC). This will be a centre of excellence for aviation in the UK, creating digital solutions for airlines, airports, aircraft and air traffic management of the future.
 
In 2017, Thales has been the lead industry partner working with the Department of Transport to support the development of draft legislation to understand how civilian drones will be operated in the future. Thales has a unique combination of knowledge and technology through programmes such as delivering the Watchkeeper unmanned aircraft to the British army which means we are the partner of choice for policy makers to understand the challenges of an unmanned future.
 
Skills, research & development and innovation are also key for the Industrial Strategy and Thales is committed to developing the next generation of talent through a wide ranging programme of STEM (science, technology, engineering and maths) and education outreach. Recently Thales has worked with the Prince's Trust to deliver the 'Getting into Engineering' programme  to encourage more 16 to 25 year olds to become engineers. The 'Get into' programme is the Thales version of a national programme comprising of a voluntary collaboration of UK employers, aiming to help tackle youth unemployment through the provision of high quality vocational training and work experience placements. 
Aerospace Minister Richard Harrington says:

"London and the South East are recognised the world-over for their reputation as one of the great place to found, run and grow a business. The work being done in Crawley is world-leading and exactly the sort of high skilled work that our Industrial Strategy will be supporting. I was particularly impressed by the work that Thales and The Prince's Trust are doing in collaboration to inspire young people from the area to consider a career in engineering."
 
Thales is focusing on four 'deep technolgies', which have been identified as key to our future and growth; connectivity, big data, cybersecurity and artificial intelligence . Thales understands how these technologies will play a pivotal role in the digital transformation of governments, businesses and cities.