Maritime autonomy technology sails into the futuristic world of sea-going robot bugs
Thales collaborates with offshore renewable energy experts in robot team challenge
Albert Einstein said: "The true sign of intelligence is not knowledge, but imagination." 
Sailing against the winds and the waves of the open sea, a hi-tech unmanned boat is orbiting around a remote offshore wind farm with its crew of drones and robot blade crawlers.
Working as a team, drones airlift inspect-and-repair robots onto the turbine blades where they crawl the surfaces, using hyper-spectral imaging to detect structural faults. Capable of machine learning, they can decide if repairs are needed and carry them out using bespoke robotic arms. Job complete, the drones return the robots to the mothership, which then sets out on a return course for the shore or continues to its next mission.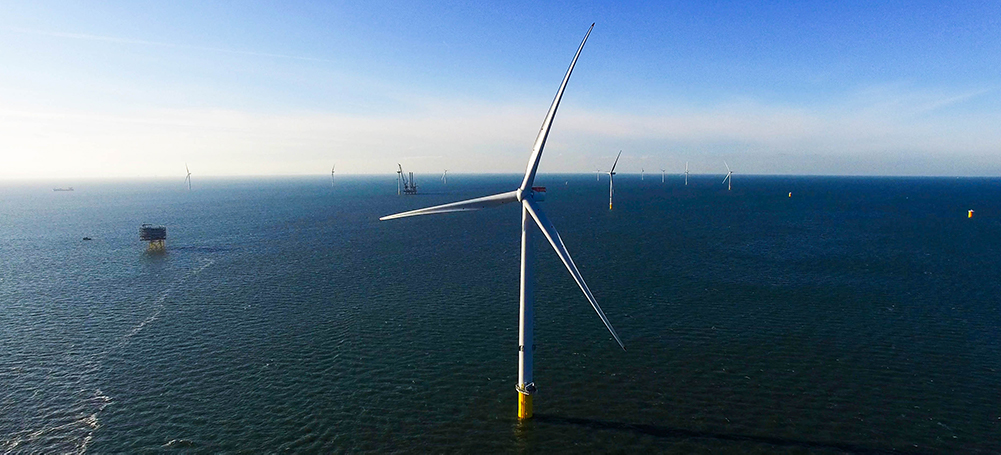 This is the end-game of a two-year project called MIMRee (Multi-Platform Maintenance, Inspection and Repair in Extreme Environments) which was launched by technology developer Plant Integrity this summer with support from the Offshore Renewable Energy (ORE) Catapult. The project is funded by Innovate UK under a £4 million grant.
Thales will play a central role in the project, providing the Thales Halcyon unmanned robot boat which will not only transport the robotic crews, but also continuously scan the wind turbines. This data will feed through to MIMRee's 'Brain', the mission-planning intelligence being developed by former NASA mission planner Dr Sara Bernardini of Royal Holloway, University of London.
Matt Ball, Chief Scientist for Thales in the UK, said: "This project is one of a range of investments from Thales where we are working with innovation partners to explore the broader applicability of our deep domain expertise in our traditional markets." 
"ORE Catapult is an invaluable partner in this kind of collaboration, acting as a focal point for a fantastic group of industry and academic partners which could deliver some game changing technology for the offshore renewables industry."
The technology will eventually be demonstrated at the Levenmouth Demonstration Turbine managed by ORE Catapult. If this proves successful and MIMRee is adopted by the wind industry in the future, it is expected to save the average wind farm approximately £26 million over the course of its lifetime. 
Automated systems and autonomy
Andrew Macdonald, Senior Innovation Manager at ORE Catapult, said: "The aim of the project is to demonstrate to the wind industry that robotics and automated systems are a viable solution for inspection and maintenance at offshore wind farms. This work is currently undertaken by human crews suspended by ropes at incredible heights above unpredictable and inhospitable sea-scapes."
"If robots can fulfil this work, we can conduct more frequent and pre-emptive inspections, reducing hazardous working conditions for humans too. That does not mean net job losses: wind industry jobs are set to quadruple in the UK by 2030, but we expect them to move onshore for remote operations, data analysis and technology development."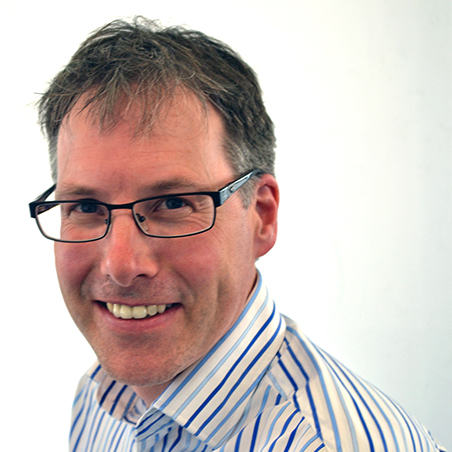 MIMRee is one of around 100 projects that ORE Catapult leads or supports. All are aimed at helping the offshore renewables sector overcome barriers and improve its operational performance.  
"It's a very interesting time to be involved as the UK Government has declared its intention that by 2030, the UK's offshore wind industry will be producing 30GW of energy – that's about one third of the nation's electricity."
"That is a realistic target that we could well exceed. The pace of innovation in our industry means that offshore wind is now cheaper than oil, gas or nuclear energy, and most importantly, it is a far cleaner and environmentally friendly source of power. With offshore renewables set to boom across the world in the coming decades, we need to ensure that the UK is the go-to place for knowledge and technology."
"The role of ORE Catapult is to engage with this young industry, understand its challenges and ambitions, and then identify the people who can develop solutions under innovative projects."
Read more about the ORE Catapult and other projects here and here