Nadia Johnson: why every student should consider an apprenticeship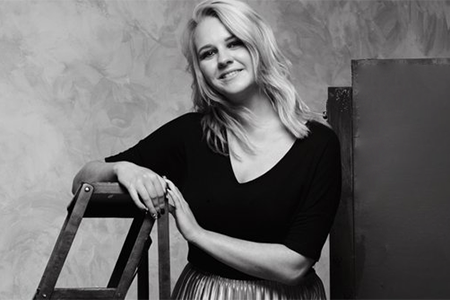 Software Engineering Manager Nadia Johnson is a tireless advocate for the benefits and opportunities offered by apprenticeships, especially in the Science, Technology, Engineering and Maths (STEM) subjects. Here's why:
There comes a time in Further Education when students are faced with what is probably their first momentous life decision. They could go on to university and get a degree.  Or maybe abandon education and get a job. Or they could earn and learn by taking on an apprenticeship.
Of course, earning a living and not worrying about how to repay a £9,000+ per year loan is often touted as the headline benefit of an apprenticeship. But according to Thales's Nadia Johnson, who took on her first management role just a year after completing her apprenticeship, the financials are only one part of a much bigger story.
"There's nothing wrong with going the university route," she said. "But you can't expect to walk into a senior role with the ink still wet on your degree. You have to learn how a business works in real life. You have to get solid experience before you can make real progress. With an apprenticeship, you get that from day one."
Nadia is convinced that as well as being financially advantageous and providing real work experience, an apprenticeship can open far more opportunities than it would appear at first glance. She graduated from her software engineering degree with a first class honours in 2019 and, by the end of the following year was appointed 22 engineers to lead on a submarine programme, developing software for the world's most advanced submarine sonar systems.
"There has been steady progression from day one and the support and encouragement I've had has been wonderful," she said. "You can talk to whoever you want, here. No one considers themselves too important to answer questions."
"And we all share a passion for STEM in particular and apprenticeships in general, which is very nurturing. We're a family. And you feel like you're making a real contribution to something valuable, something our country can be proud of."
Proud, indeed. A report by Centre for Economics and Businesses Research (CEBR) 'Productivity Matters: the impact of Apprenticeships on the UK economy', suggested that between 2012-13 and 2021-22, 3.8 million people will have completed an Apprenticeship, contributing £3.4 billion to the UK economy in net productivity gains by 2022.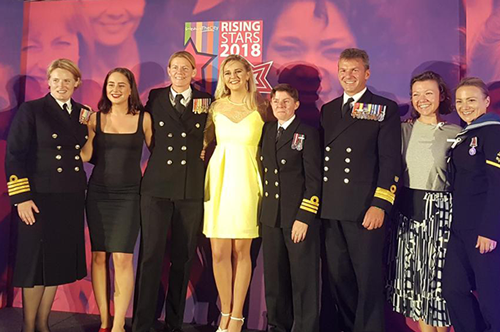 And, of course, in Nadia's case, there is the personal satisfaction of developing super-sophisticated sonar technology which the British Royal Navy depends upon to protect our national and international interests. It is genuinely the best in the world. 
But she has never been content to leave things there and has been quick to take advantage of the many other opportunities that she has been presented with.
In her short but impressive career, Nadia was nominated as a finalist for the Institute of Engineering and Technology (IET) award in 2017, was a 'Rising Star Winner' (Defence 2018), has been voted one of the Top Ten Women in Defence in 2018 and has just been awarded Young Manager of the Year in the Made in Manchester Awards. 
'Young Manager of the Year' is a new category, which recognises 'young professionals from all sectors who have responsibility for managing others and have brought out the best from those they manage through an exceptional ability to support, motivate, and aid development'.
Nadia has also been an IET Young Professional Ambassador, has sat on Thales's UK apprentice committee, is a champion for Thales's 'Your Employee Society' (International) and 'Employee Engagement' teams (UK), is a Mental Health First Aider and Ambassador at Thales, as well as being a Thales STEM Ambassador.
Introducing students to the exciting career opportunities in STEM is a particular passion for Nadia. "I've been so fortunate to take on an apprenticeship at Thales. There are some incredible opportunities and it's becoming more diverse and inclusive every year. Plus, our national economy has an insatiable need for experts in STEM.  I really want to help to get that message across."
"Apprentices – certainly at Thales and I'm sure in other companies – don't just get a job, a salary and professional qualifications, they get the opportunities they want and the support they need to launch a successful rewarding and interesting career."
"You can make the job as big as you want. And I decided from the very start that I wanted everything, all of it. I want to go all the way, inspiring as many young people to tread the same path as I am. It's good for me, it's good for them and great for the economy."
Find out more about working with Thales at our Early Career and Apprenticeships pages.