Thales UK helps RAF100 go global
Thales UK is sponsoring an RAF100 airborne expedition from the UK to New Zealand, marking the 100th birthday of the Royal Air Force and celebrating its close links with partner air forces around the world.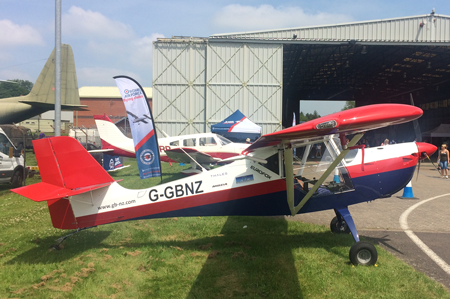 The expedition sets off on Saturday, 13th October from the Lincolnshire Aviation Heritage Centre, formerly RAF East Kirkby, in an Aeropro Eurofox. The aircraft, which has a range of 1200 nautical miles, will complete the trip at 100mph in 26 stages, reaching Auckland in mid-December.
The expedition leader, Wing Commander Chris Pote, will fly the whole route and will be joined by four team mates for different legs: Tornado jet navigator Wing Commander Kev Gatland; Sea King helicopter pilot Squadron Leader Emma Landy; Met Office meteorologist Rachel Nugent and Officer Cadet Abby McGill from the Yorkshire University Air Squadron.
The RAF became the world's first independent air force on 1st April 1918. The expedition acknowledges its historic global role, visiting significant former RAF locations on the 17,000 mile route, including Malta, Egypt, India and Australia.
The goals of the expedition are also those of RAF100, to commemorate, celebrate and inspire. 
The expedition will commemorate past sacrifice by visiting the final resting places of HMS Prince of Wales and HMS Repulse, sunk off the Malaysian coast in 1941, and an attack on Broome, Australia, in 1942. 
The team also intends to celebrate the RAF's close links with allies and partners.
"We are formally engaging with the air forces of Thailand, Malaysia, Singapore, Australia and New Zealand, remembering our combined past and fostering a shared future," said Chris.
Finally, the expedition aims to inspire young people to pursue STEM subjects (Science, Technology, Engineering and Mathematics) by engaging with schools and youth organisations along the route.
Thales UK is proud to support RAF 100 by sponsoring part of the £20,000 cost of the expedition.