Using digital technology to improve decision-making now and in the future
Matt Hunt, Product Line Manager for Mine Warfare, shares his reflections on sharing future concepts with future defence leaders from across the globe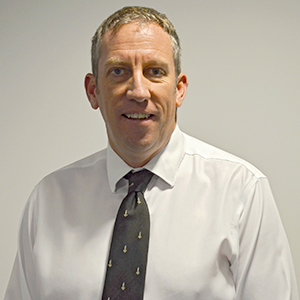 Today I was invited to present digital innovation to the military leaders of the future at the Defence concepts to capability event. The audience included officers selected to attend this recognised career course from all around the world, who will then return to influential roles across defence. It was great  to return to the family I had served with for over two decades (the military) and share what I am now doing to deliver game and battle changing capability through my career in industry. 
I spent over 20 years in the armed forces, conducting training and operations around the world. More recently my first "grown up job" has been spent with Thales. In both roles my energy and focus remains - to ensure our armed forces have the best and most advanced technology to achieve their objectives.
The Royal Navy plays a crucial role in all our lives, for example as much as 95% of UK trade, including about half of all our food and fuel, reaches us by sea. Keeping maritime trade safe, when the majority of it passes through just a handful of passages, is an ever changing challenge.
It is only by people coming together collaborating, sharing experience and expertise that real change and evolution can happen. At Thales we are broadening this and working with a whole ecosystem of partners, customers, SMEs, academia and local government to understand how new technologies and ways of working can be adopted to improve capability and produce better outcomes. We are already developing stand-alone expansion packs and open architectures that will allow collaborators to bring their own innovation to plug and play simply and cost effectively.
The pace of change in technology is rapidly changing and merging our personal and working lives. Technology making our lives easier has meant we are demanding this in our working environments and expect to work in the same way with the same instant gratification. 
In particular the future generations of serving military personnel are likely to have only experienced life with a smart phone and an app for anything you can think of. The challenges and threats they face will also evolve. For example the abundance and instantaneous access of data and how it will be visualised to make decisions will be very different to how the military are operating now. It is estimated by 2020 that 1.7mb of data will be created every second for every person on earth. (Domo report) 
Today we introduced the leaders of the future to a new app Thales has been creating that bridges the gap between new technology, concepts of operations and unmanned systems and autonomy.  Presenting a gaming user interface that helps make decisions and visualisation easier – much like planning a holiday or designing a kitchen from your iPad. 
Known as MASGARD it aides decisions on the goal based requirements selected for a given mission. Currently many defence leaders are still using paper or board game exercise models to evaluate future concepts. Being in a position to share our concepts with the leaders and user community of the future is critical, it gives us first-hand feedback and shows a glimpse of what is to come from industry when we innovate across the whole ecosystem. Days like today allow me to feel part of the club again and feel that I am contributing to national and international safety.
Find out more about our maritime solutions here.