Trusted technologies enhance aircrew situational awareness and overcome degraded visual environments
While much has been written about the digital transformations taking place in businesses and organizations throughout the world, military aircraft are poised for a parallel transformation to bring overmatch to tomorrow's battlefields. As warfighting fleets are modernized and with the advent of the digital battlefield, aviators will have access to more data than ever before. The U.S. Army recognizes this game-changing philosophy and is demanding solutions that will give aircrews' decision dominance with capabilities that synthesize available situational information to not only provide individual awareness to operators but also the broader operational environment.
Situational awareness extends beyond a pilot's single aircraft to include a broad range of real-time information, incorporating constantly evolving data on weather conditions, surrounding terrain, and inputs from other aircraft within the operational theater. 
No matter the environment, military pilots are trained to maintain the highest levels of situational awareness, combining human skill with onboard systems to make informed decisions in any operational context, whether in friendly skies or in combat scenarios. As military aircraft advance to include a growing set of data points, the situational demands placed on pilots will not be reduced. This requires pilots to put an emphasis on prioritizing information that is most mission-critical to optimize their human abilities. 
Advances in avionics and data processing are therefore critical for delivering tactical air superiority, and technology providers must be mission-minded to fit that bill. As military aircraft technologies incorporate more data, they must do so in a way that can be easily processed by the pilot — enhancing situational awareness rather than complicating it, and providing improved functionality in degraded visual environments (DVEs). 
Trusted solutions for degraded visual environments
One of the most significant challenges in modern avionics is in organizing, prioritizing and displaying large data sets to be of maximum use to crews in flight. Thales's solutions for situational awareness allow pilots to self-prioritize the information that is most important at any particular point in a mission and display that information in a clear and logical manner. This helps aircrews quickly make informed decisions and be dominant on the battlefield. To support future vertical lift missions of tomorrow, Thales is developing a dedicated binocular helmet- mounted display (HMD) system based on the field-proven capabilities of Scorpion, the world's first and only full-color helmet-mounted cueing system (HMCS). By working together with the end customer, Thales enables aircrew to choose when and where symbols and real-time video are displayed.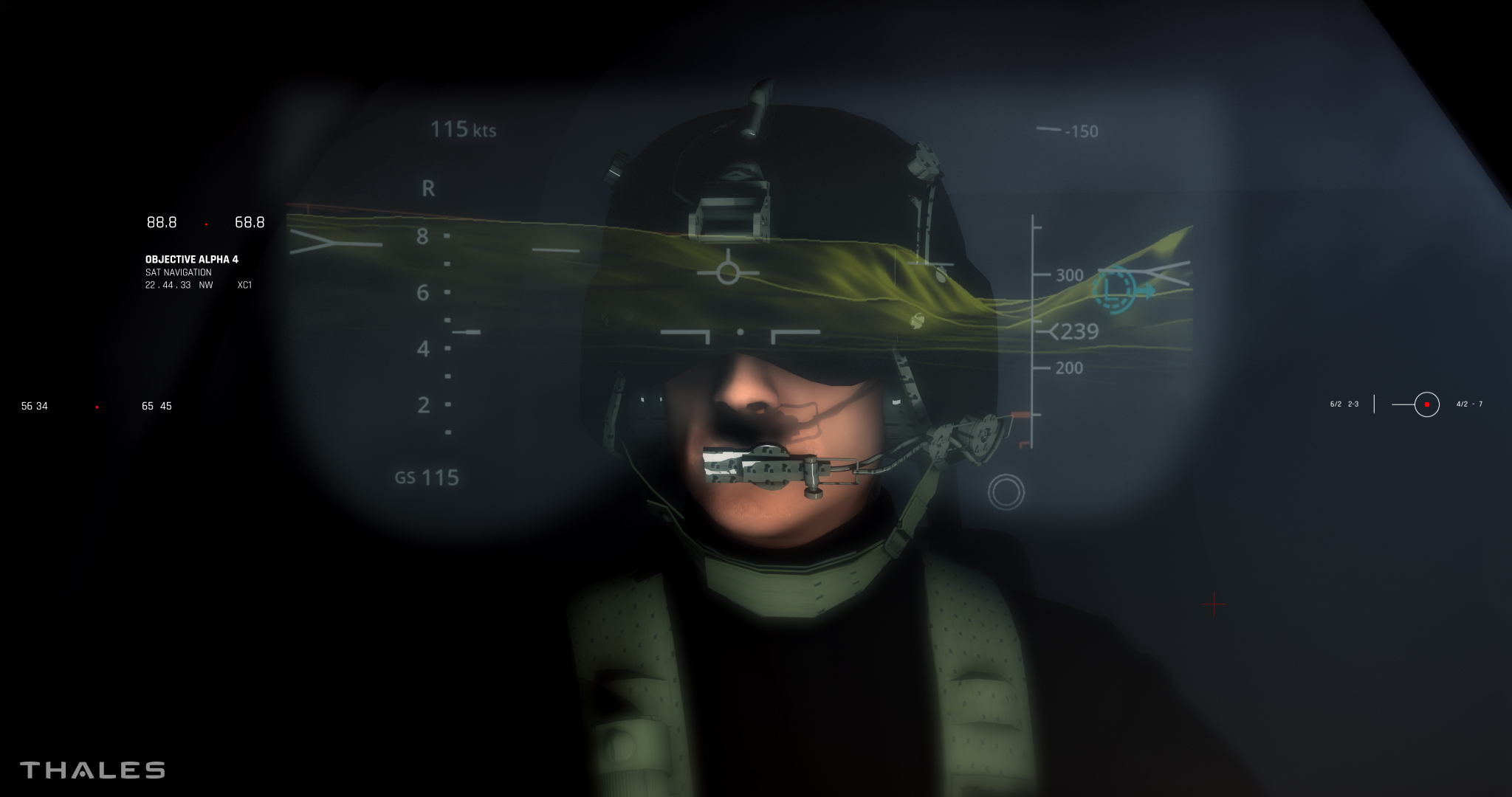 Along with this crew-centric approach, the future Scorpion-based system will be operationally available 24/7. Designed to integrate seamlessly with night vision goggles, the HMD delivers all necessary data in a virtual Heads Up Display (HUD) overlaid onto real world landscapes with synthetic visions. Providing this relevant imagery when needed in a pilots line-of-sight is enabled by a combination of technologies alongside the Thales mission-centric approach that allows for customer customization of features. 
Thales' Scorpion HMD is trusted by military and civilian helicopter pilots throughout the world to provide game-changing tactical advantages and is flying on the H145M, H225M, MD-530F/G, HH-60G, S-70i, LAH, V-280, S-97. 
In addition to visualization, advanced situational awareness solutions must enable aircrew to communicate with precision and clarity. TopSIS-X from Thales optimizes communications for data-centric military aircraft, providing a secure information, intercom and communications management system. Recognizing the growing need for interoperability in military aircraft, TopSIS-X is open, modular and adaptable. Using a common network backbone, TopSIS-X facilitates communication between aircrew and off-board platforms; the platform's growth capacity ensures that new communications equipment or crew stations can be easily integrated without incurring heavy costs for modernization.
Innovating to bring revolutionary situational awareness 
Advancements in sensor and processing technologies provide flight crews with actionable information that enables them to overcome challenging visual conditions including fog, haze, darkness and rain. These tools augment human capabilities, extending the potential geographies and conditions in which flight crews can operate. Thales' solutions for degraded visual applications include a combination of sensors, radar and antennae.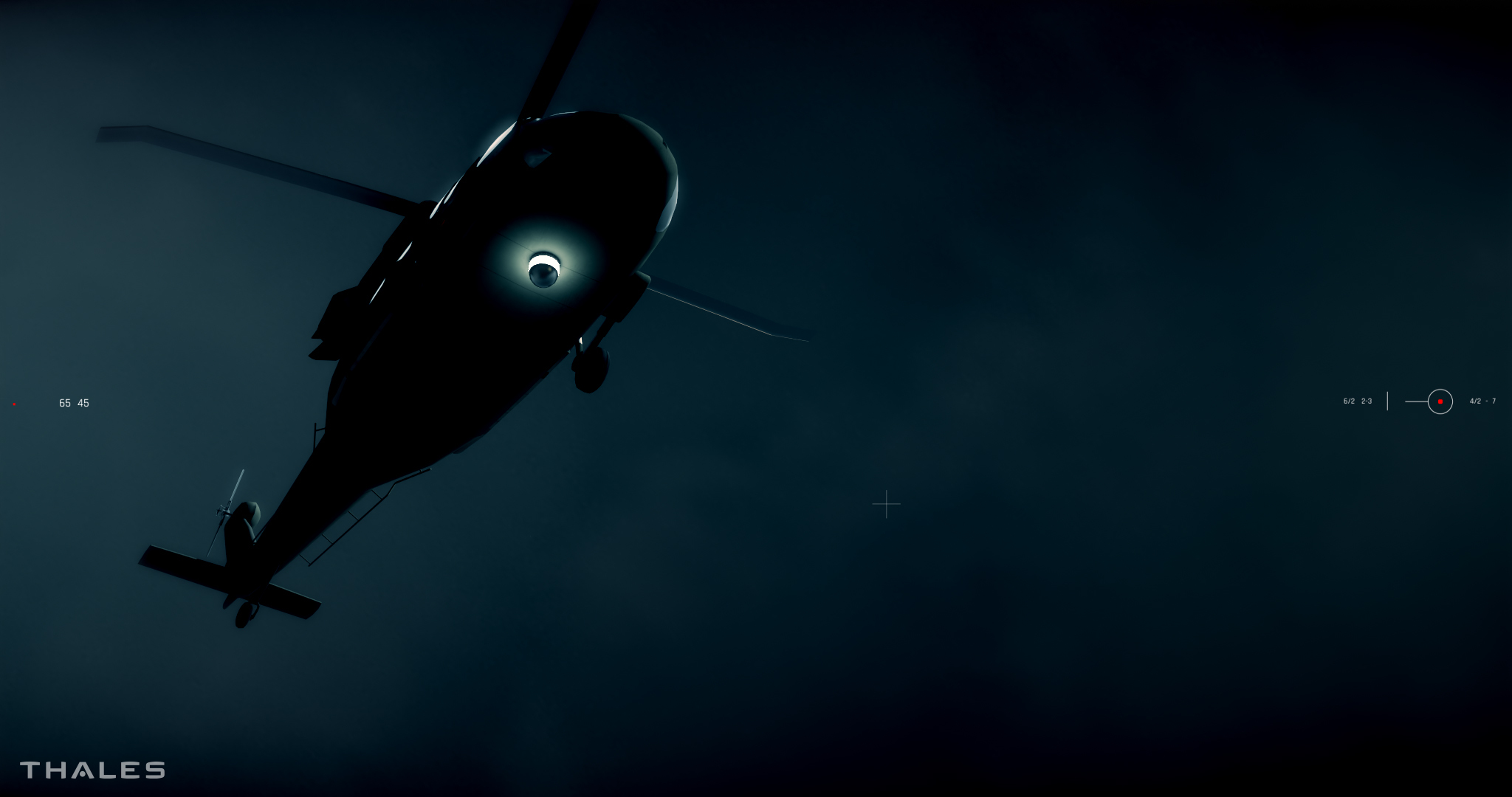 AirMaster C is Thales' latest airborne surveillance radar. Depending on the needs and constraints of the customer, the radar provides coverage from 120° to 360° in azimuth with a single or multiple panel architecture, and simultaneously covers very short and long distances. The highly automated radar utilizes enhanced detection and operations through Smart Radar functions aided by Artificial Intelligence that allows aircrew to maintain wide-area surveillance across any type of terrain and in all weather conditions (AirMaster C operates in X-band, minimizing the effects of adverse weather conditions on system performance). This highly automated and software designed radar allows aircrew to maintain wide-area surveillance across any type of terrain and in all weather conditions. Designed to extend the operational capacity of military aircrew and to lessen the burden of pilots in-cockpit, AirMaster C empowers operators to make faster, more accurate decisions when speed and precision matter the most.
Thales' AirMaster C reflects latest trends in the design and manufacture of surveillance and reconnaissance aircraft. The airborne radar platform is light and compact, offering simple integration into multi-role helicopters and unmanned systems. The platform's single design includes antenna and data processing, with an adaptable configuration supporting fixed- and rotary-wing aircraft.