Making electric car charging fast, safe and freely available
Estimated reading time: 5 minutes
Demand for electric vehicles is soaring – and with it demand for charging stations. But the charging network is fragmented, with many competing suppliers. In 2021, EV specialist Gireve teamed up with Thales to tackle these challenges. We spoke to Eric Plaquet, CEO of Gireve…
When the UK hosted the G7 Summit (June 2021) to discuss climate change, organisers of "Zero Carbon Tour" hired an electric bus to travel from London to the summit in Cornwall. It seemed like great PR. Sadly, the bus got stuck before it could return home. It tried five different charging stations but none of them worked. 
The episode illustrates the huge importance of charging infrastructure to the future of sustainable electric driving. According to Fitch Solutions, electric car sales in Europe jumped by 72 percent in 2021. The market is clearly booming. However, this growth will slow if EV (electric vehicle) drivers can't easily find a spot to power up. 
At present, many EV owners charge their vehicles at home using regular domestic plug points. Domestic charging is slow, but it is convenient. Drivers usually do it overnight. 
However, there is also the option of public charging on streets, workplaces, car parks, petrol stations and motorway service stations. Public chargers are usually quicker, and obviously, they serve people who are travelling as well as those who cannot charge their EVs from home. According to the European Alternative Fuels Observatory, there are well over 200,000 of these points across the EU.
Public charge points are run by competing operators that typically charge a monthly fee for access or offer pay-as-you-go (though credit card payments are often 
not accepted). Many EVs now have associated apps that direct motorists to the nearest point. Typically, drivers need a smart card or phone app to unlock access.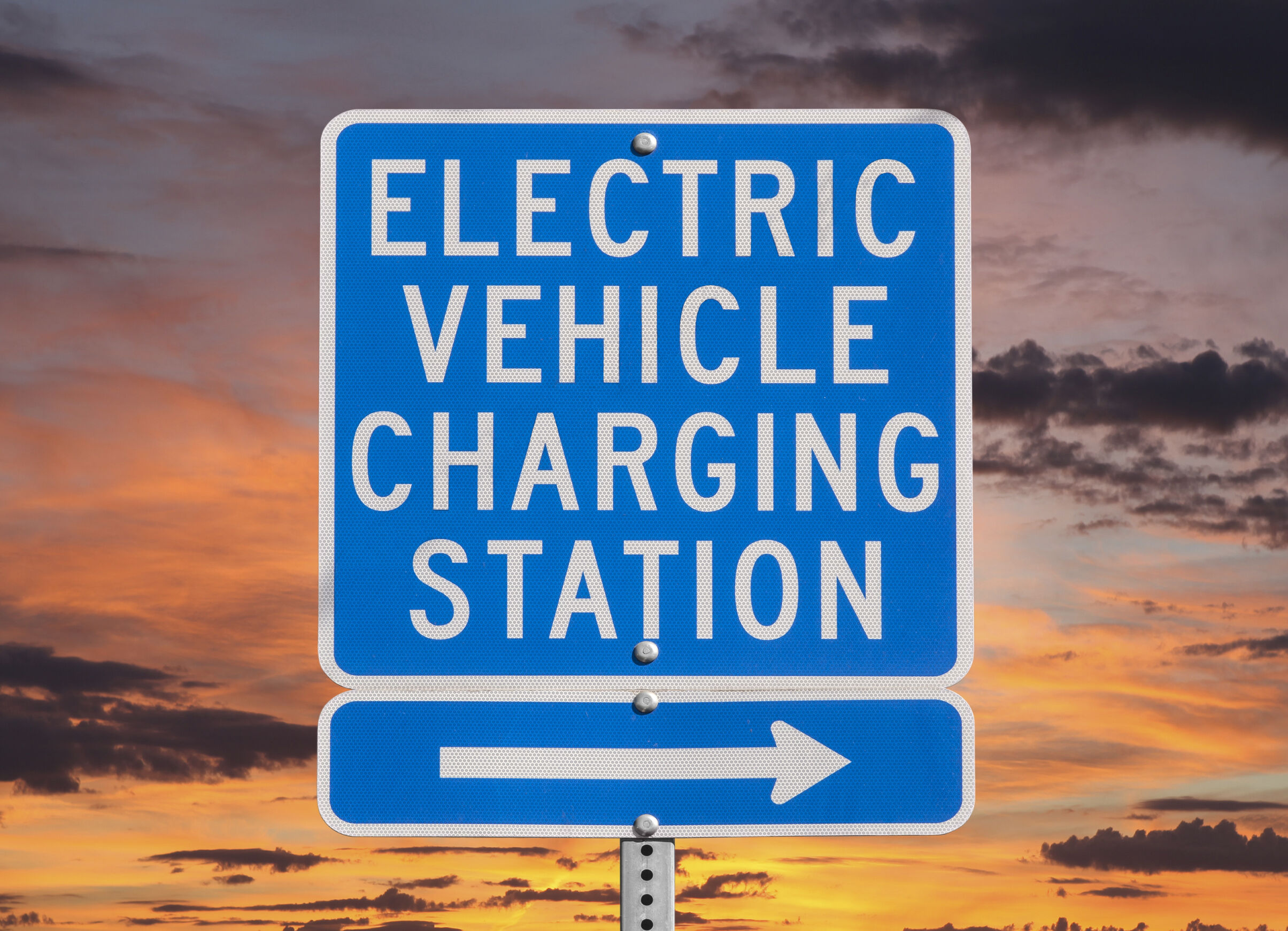 Although the charging network is growing, it is still very fragmented. There are multiple competing suppliers, and the stations are not evenly distributed. Some areas are over-supplied while others have scarcely any. 
Needless to say, as the EV market expands, drivers will need plentiful and convenient access to public charging points. Ideally, the market needs also global standards and improved management of electricity delivery. Just as important, charging stations must offer simple and secure access along with frictionless payments.
 
Gireve, the leading B2B digital platform for electric mobility, is now applying itself to these challenges. In December 2021, it announced a partnership with Thales to provide 'Plug & Charge' access and billing, based on the recent ISO 15118 standard. The goal of the solution is to simplify the charging experience while also ensuring the highest level of security.
It works like this: drivers simply plug their ISO 15118 compliant electric car into any ISO 15118-compatible charging station. This technical standard defines the vehicle to grid communication interface. It enables automatic and secure identification of EVs for easy charging and single billing . 
Drivers don't need a physical card to use the 'Plug & Charge' system. Instead, the charge point recognises the subscription and the billing is automatic. This means drivers can freely choose their e-Mobility Service Provider (eMSP: the company that provides access to the charging points in a geographic area) and be confident that the transaction will proceed. They can access a wider number of charging stations, and get a secure friction-free payment experience.
Obviously, the solution can only work if each participant in the process – EV, eMSP and charge point – has a unique digital ID and related credentials. By verifying these credentials they can recognise and trust each other.
This is where Thales Trusted Key Manager comes in. It ensures secure and instant mutual authentication between all of the participants. And in the longer term, as the EV market booms, Gireve/Thales' secure credentials solution can go beyond the car charging itself and enable further smart grid deployments, such as securely reselling extra energy credits to other applications that would require energy quickly. 
In an exclusive interview, Thales talked to Eric Plaquet, CEO of Gireve, about the EV market and the partnership between the two companies…
The EV market keeps growing. When will there be more EVs than traditional cars? 
Eric: eMobility is taking off faster than expected. A 2021 report by Eurelectric said one in five new vehicle registrations in Europe is now electric. That's one percent of the 326 million total on the roads. Ernst and Young expects the EV number to grow to 65 million vehicles by 2030 and 130 million vehicles by 2035. 
However, a lot will depend on factors such as incentives to EV drivers, affordability of vehicles and evolving customer attitudes. And then there's legislation. In the US, the government has announced a target of 50 percent EV sales by 2030. Meanwhile, the EU has proposed CO2 emission reduction targets of 100 percent for new cars by 2035.
 
How can EV charging companies solve the problem of reaching EV car owners in flats and other inaccessible places? 
Eric: The key point is less about the type of home and more about parking. Today's solutions largely focus on situations where the EV driver has a dedicated parking space. But when the parking spaces are public and shared, the charging infrastructure also has to be shared. Obviously, there is a growing need for drivers that have no dedicated parking of their own. Gireve is certainly part of the ecosystem that is delivering the more accessible public charge points.
Will EV charging put pressure on the supply of electricity at certain times of day?
Eric: Yes, when EV charging develops at a massive scale there could be a risk of grid pressure at peak hours. However, we believe smart charging can make it possible to run all EVs without crashing local networks. This is why we're working with energy players. We want to work together to make EV charging more flexible and thereby avoid grid overload and blackouts. 
For example, we can use smart charging to program a charging schedule. This would be negotiated between the terminal and the vehicle and then optimized according to technical constraints. It would effectively balance the needs of the driver with any constraints in the electricity supply.
Can current electricity grids handle EVs easily, through dedicated smart meters? Also, because ISO 15118 supports vehicle-to-grid charging (V2G), is there an opportunity for drivers with full batteries to sell power back to the grid when demand is high?  
Eric: Using full EV batteries is a sensible way to match demand with supply. With Gireve's understanding of electricity distribution, charging stations and EVs, we can predict when there could be peaks and then act to flatten demand. 
Actually, we are already working on this with several partners. We are running a vehicle to grid (V2G) project where we transfer energy from EV batteries to the distribution network.
What are the biggest current hacking and fraud threats to EV charging – and the best defences?
Eric: As EV adoption rises, there will certainly be more opportunities for hacking. We have to be ready for this. This is why we're implementing the ISO-15118 standard and ´Plug & Charge´ solution with Thales' cybersecurity technology. Thales´ tools will defend against cybercrime by embedding encryption-based security across all data exchanges and transactions.
What is the broader aim of the partnership between Gireve and Thales?
Eric: You look at the market and you see there is more and more demand for electric cars and a growing charging infrastructure. So now what is key is the quality of the global experience. The ISO 15118 standard set the direction for more convenience and simplicity when charging. Using Thales' cybersecurity technology, applied through our way of intermediating transactions, will help us reach the quality and security level necessary for mass adoption.
Do you think there will be more EV-based car sharing solutions as an alternative to EV ownership? 
It does seem logical since EV volumes are expected to grow at such a fast pace. Renting cars is greener than owning them, and sharing an EV is even more environmentally sustainable. 
What are the next trends in the EV market? 
Eric: There are plenty of improvements coming. For the batteries, there's extended range, for example, which could extend to 1000km. And in terms of charging, the industry is working hard on ultra-fast charging, dynamic induction charging and smart charging. There is also a high focus on sharing further data insights for better grid efficiency. 
More on this exclusive interview in our video: