How Massive IoT is changing the world
Estimated reading time: 5 minutes
The world's largest living organism is not an elephant or a whale. No, it's a fungus located in Oregon's Blue Mountains. The fungus has vast underground tendrils that spread out across 3.4 square miles (8.8 km 2), and is estimated to be up to 8,500 years old. For a few weeks a year, it produces mushrooms that poke out of the soil.
Oregon's 'humongous fungus' is a connected network that transmits information to a number of nodes across a vast and mostly invisible terrain. Remind you of anything? Yes, it is like nature's own Internet of Things. More precisely, it's like nature's Massive IoT.
So what exactly is the Massive IoT – and how is it different to other types of IoT?
Well, the distinction is really all about data volumes, latency, energy consumption and processing power. A Massive IoT describes a network with a very large number of connected devices. These machines typically collect data and transmit information back to a central server/cloud. Because of their limited capabilities (and often remote location), the 'things' are usually low-cost, low power and relatively 'dumb'. Think of agricultural sensors gathering information in fields, rivers and woodlands.
Now compare this with a critical IoT.
It's the opposite. It describes an IoT of super-advanced machines performing highly strategic functions. Critical IoT applications consume high quantities of data and power, demand low latency and (in many cases) must be available at all times. Think of autonomous vehicles and remote surgery.
Thanks largely to advances in cellular connectivity, the Massive IoT is in the middle of a dramatic growth spurt. Juniper estimates the total number of IoT connections will reach 83 billion by 2024, rising from 35 billion connections in 2020. Experts believe around half of these connected could be Massive IOT.  
Meanwhile, in value terms, IndustryARC predicts the market for Massive IoT will grow by a CAGR of 7.1 percent to 2026 to hit $121.4 billion by 2026. 
 
Massive IoT: the critical role of cellular networks
A key driver of the Massive IoT market is the advance in cellular communications. Why? Because any Massive IoT depends on reliable low power wide area network (LP-WAN) technology. This is different from the critical IoT, which demands high power and high speed in concentrated locations.
So what are the properties of a 'good' LP-WAN? There are three: 
1.    It should connect a large number of devices across long distances cost effectively. 
2.    It should connect and manage devices over long lifecycles. 
3.    It should build in security and trust also that users can be assured that devices and data are protected from interception by bad actors.
Obviously, Wi-Fi, Bluetooth and other 'short distance' protocols cannot meet many of these requirements. Hence the importance of cellular networks, which have very broad reach. 
But there's a twist. Historically, cellular networks were built with people and phones in mind, not 'things'. 
To illustrate the problem, take the example of soil sensors. Let's say an agricultural company wants to install 5,000 of these small devices across hundreds of square miles. The sensors will be low in complexity – they will merely relay moisture and acidity readings – and most of the time they will be in sleep mode. They will also exist in harsh locations, and will be too remote for a human engineer to visit regularly.
Clearly, it would make no sense for the agricultural company to install 5,000 high-powered and expensive phone-type devices across its land for this purpose.
 
Network technologies for the Massive IoT: LTE-M and NB-IoT
By the 2010s, the mobile industry's technical standards body 3GPP had recognised the need to support an internet of low-maintenance low power devices. In 2016, it confirmed two new network technologies for the purpose: LTE-M and Narrowband-IoT. 
The two standards differ in significant ways. LTE-M (also referred to as LTE Cat M1) uses the same spectrum and base stations as 4G/LTE, but is stripped down. It supports downlink and uplink speeds up to 1 Mbps with a latency of 50 to 100 ms. This makes it useful for real-time communications. 
LTE-M has been rolled out extensively across existing LTE networks. According to GSMA, 60 operators were offering LTE-M service as of May 2022. 
However, many machines do not need this even this modest bandwidth. For them there is NB-IoT ((also referred to as LTE Cat M2). NB-IoT uses simpler chips that require less power. It supports a maximum of 62.5 kbps and a latency of 1.5 to 10 seconds. Clearly, this is not suitable for real-time communication, but is fine for intermittent data transfers. As such, NB-IOT sensors can support up to 10 years of battery life.
According to the GSMA, 110 operators had launched NB-IoT networks by May 2022. 
 
Massive IoT: the role of 5G
Now, we are entering the era of 5G. It's obvious how the ultra-high speed and low latency properties of 5G will accelerate the deployment of critical IoT. Use cases in remote surgery and autonomous transport are already rolling out.
But what impact will 5G have on the Massive IoT? 
First it's important to state that the 3GPP has agreed that its NB-IoT and LTE-M technologies will continue evolving as part of the 5G specifications. In other words, NB-IoT and LTE-M will coexist in the same networks as other 5G components, such as enhanced mobile broadband and critical communications. All of this means that the investments of mobile operators are protected, and also that NB-IoT and LTE-M modules will be future-proofed.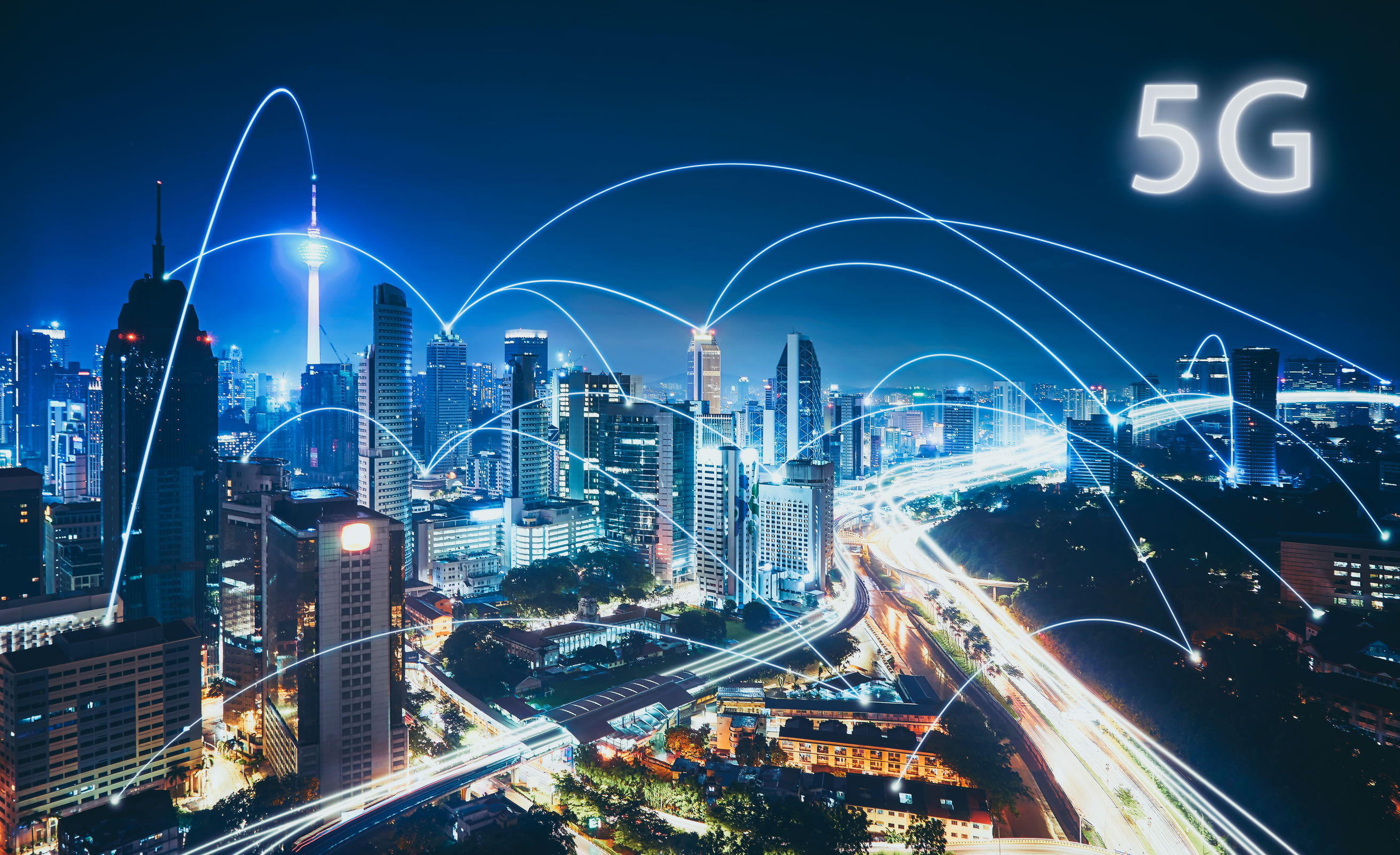 In the 5G era, NB-IoT and LTE-M networks will go wider and support more devices than ever before. This is thanks to the unprecedented capacity of 5G, which boasts the following capabilities.
•    Up to 100x number of connected devices per unit area (compared with 4G LTE)
•    Support for 1 million devices for 0.386 square miles or 1 km2.
•    99.999 percent availability
•    100 percent coverage
•    90 percent reduction in network energy usage – meaning connected objects can operate for months or years without the need for human assistance.
•    Up to 10-year battery life for low power IoT devices
A new type of SIM for a new type of connected device 
Needless to say, it would not be possible for the Massive IoT to exist without changes to SIM technology. The plastic SIM card familiar to smartphone owners is unsuited to the world of connected things – too fiddly to insert in millions of small machines and not rugged enough to withstand extremes of temperature, humidity and vibration.
To meet these conditions, the industry developed a dedicated eSIM. It can be soldered into place, and activated remotely across the entire device lifecycle. And tech firms are refining eSIM tech all the time. For example, there are now smaller form factors, such as Thales' ultra-compact MFFXS, which suit space-constrained designs. 
And then there's the iSIM (an integrated form factor of eSIM), which will ship this year. This new form factor has support across the industry – it has been certified by the GSMA, Trusted Connectivity Alliance and the European Telecommunications Standards Institute. The iSIM is embedded on a tamper-resistant element in the device's system-on-chip (SoC). It eliminates the need to depend on discrete SIM hardware and can be activated wirelessly using an industry-wide secure protocol. Crucially, it measures less than one-millimetre squared.
The GSMA is confident the new SIM form factors will accelerate the roll out of the Massive IoT. Its own research found 83 percent of enterprises consider eSIM to be important to the success of their IoT deployments.
Analyst firm Kaleido Intelligence backs up this confidence. It estimates more than 630 million devices will be iSIM-compatible in 2027, representing 19 percent of all eSIM shipments. 
 
Massive IoT: applications and use cases
As 5G continues to proliferate across the planet, it will present thousands of businesses with the opportunity to digitally transform. Enterprises will be able to save costs, improve efficiency and generate new revenues by turning dumb machines into smart nodes on an intelligent network.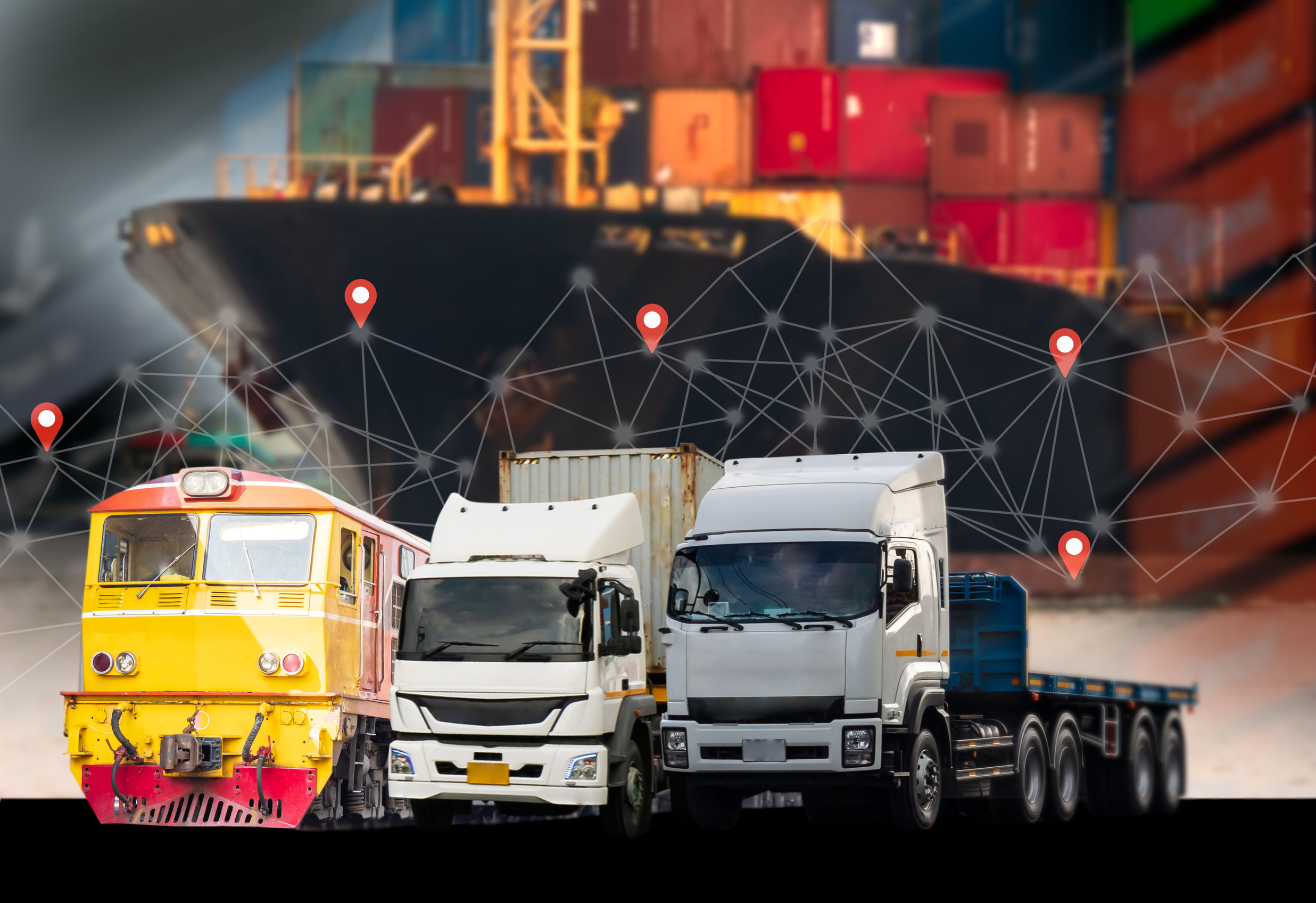 The benefits will be felt across a wide range of verticals such as:
Transport and logistics
Fleet management
Product tracking
Agriculture
Livestock tracking
Soil sensors
Climate monitoring
Environment
Flood alerts
Disaster planning
Atmospheric monitoring
Industrial/manufacturing
Predictive maintenance
Process monitoring
Utilities
Smart metering/grid
Smart cities
Parking
Traffic control
Lighting
Waste management 
Bike/scooter fleet management
Cameras
Smart buildings
Alarm systems
Temperature control
Lighting
Access
Wearables
Fitness monitoring
Children/seniors
Medical tracking
This is the promise of the Massive IoT. But is not merely a hope for the future. Examples of the Massive IoT in action are already breaking out across a range of sectors.
Let's highlight a few.
Freight train tracking: Lineas
Belgian company Lineas is the largest private rail freight operator in Europe. Every day it sends thousands of trains and wagons across the continent. It serves customers across every industry from steel to chemicals to automotive and more.
In 2017, Lineas teamed up with Bosch to equip 2,600 wagons with track and trace sensors. The idea was to collect and relay data that could describe the location and functioning of the vehicles. Lineas engineers now use this information to assess the 'health' of the fleet and reduce maintenance work. The company says this has improved the available capacity of vehicles by more than 40 percent.
Smart shipping containers: CIMC
There are around 65 million shipping containers in use worldwide. These vessels are extremely important: they power the global economy. But it's almost impossible to know where they are once they leave port. 
New cellular technology is changing this. With the emergence of low orbit satellites, it's possible to install IoT sensors that track everything from the location and temperature of the container to the amount of air flowing through it and the rate of condensation.
Shipping companies were among the first to make the most of these advances. In 2018, for example, China International Marine Containers (CIMC) teamed up with Telenor to launch its first shipping smart containers. As they travel, the vessels provide accurate information to the owners of both the container and the goods. Previously, all this information had to be retrieved from many different systems and locations.
Precision agriculture: CropX
The promise of Massive IoT is perfectly suited to the agricultural sector, in which farmers need to understand what is happening across vast and remote footprint. In the connected era, farmers can use a fleet of low-power, low maintenance sensors to collect information about soil quality, pests, water, atmospheric moisture and more.
And there are a huge number of technology specialists available to assist them. One is Israel's CropX. It offers a solution comprising connected sensors and a software platform that synthesizes the data in order to deliver insights for better management and planning. CropX's solutions are now deployed in more than 50 countries.
Smart buildings: The Edge Amsterdam
In modern buildings the business of maintenance is hugely demanding. There's so much to consider – from energy consumption to air conditioning to access control. Now, IoT sensors are helping property managers to take control of this process, and to make significant savings.
The Edge in Amsterdam is a fine example. it claims to be smartest building in the world. It is home to more than 28,000 sensors and actuators, which track the flow of energy, data, heating and even people. The platform also links to an app that employees can use to find parking, desks and meeting space. Because of its smart properties, The Edge produces more energy than it consumes (it has solar panels).