Sustainability is increasingly important to the way an organisation does business as consumers demand an eco-responsible approach from the businesses they buy from. Over the last few years people and businesses have been looking at ways to reduce the use of plastic. Even if it is still currently the most used material for traditional payment cards and other banking devices, a lot of banks worldwide offer alternatives whenever possible.
Thales as a leading expert in Digital Identity and Security is deeply committed to accompany companies in this move towards more eco-friendly solutions. By investing in several eco-friendly payment card solutions for banks and card issuers, Thales was the first company to provide a payment card made of Polylactic Acid (PLA) made from non-food corn. This reduces the traditional PVC use by more than 80%. They can integrate features such as contactless just like traditional payment cards. Millions of PLA cards have already been delivered and the demand is about to double in the next few months illustrating the increasing appetite1 for more sustainable products.
The time is right to combine sustainability with the latest payment solutions. According to Sylvie Gibert, SVP Payment Card Solutions at Thales, "moving away from plastics is challenging when embedding sophisticated technology in the banking card, such as the contactless chip and antenna. However, we are committed to finding new eco-friendly solutions for our banking customers."
Another innovative way of reducing the amount of new plastic, while fighting sea pollution, is a card made of recycled PET (polyethylene terephthalate). These are made from plastic waste gathered during coastal clean-up operations. Thales is proud to support an American leading financial institution as a pioneer in delivering such recycled PET card to its customers and contributing to the reduction of single-use plastic in its operations worldwide.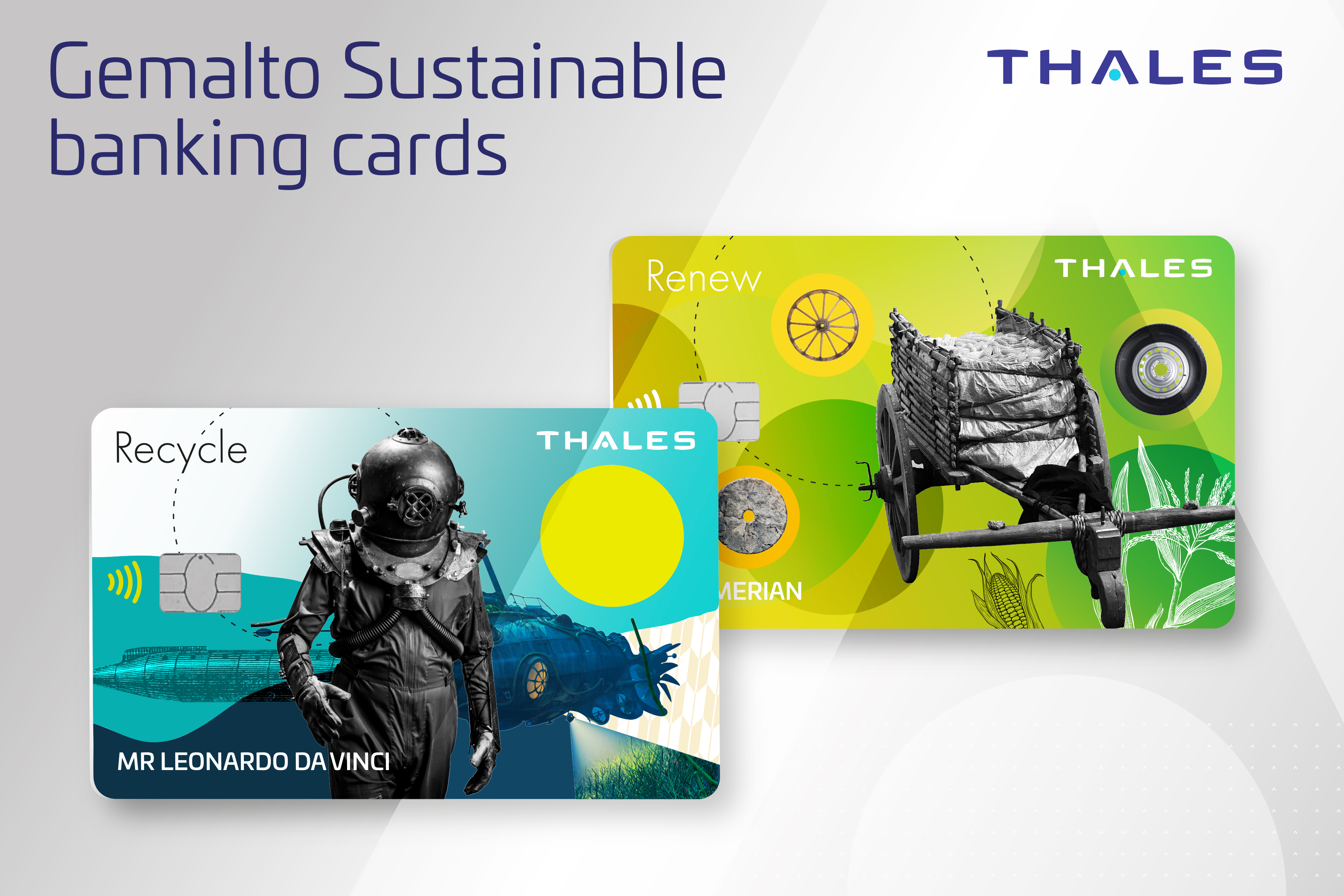 1: As an example, Mauritius Commercial Bank is one of the first customers to migrate their portfolio to PLA cards.