Man vs 21st Century - DAY 0
Looks like I'm back in the game… Just hung up from a call with X. New mission for me: Cybersecurity. One of our century's biggest challenges. Must find out more.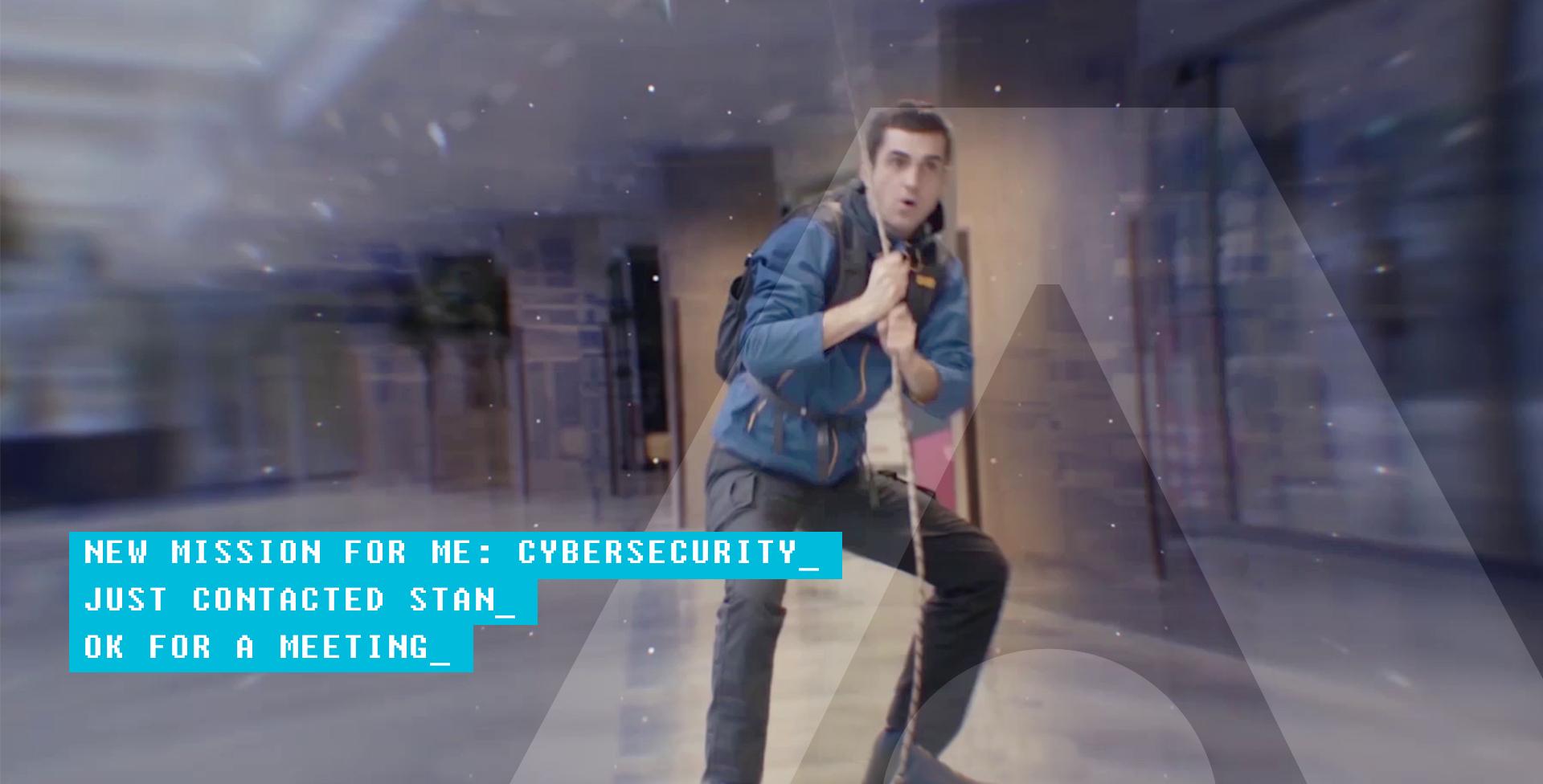 DAY 1
Just contacted Stan, one of my best contacts. Ok for a meeting. Will send me more details later. I think he'll be a great help on Cybersecurity : he works for Thales.  I'm very excited about this new challenge. After all, we do live in a hyperconnected world where everything moves so fast: my fans, and well the whole World deserve to know more about such a crucial matter.
Thales & Cybersecurity
Operation and security of critical information systems for over 130 clients
4 of the 5 biggest oil companies  -  50 countries including NATO
80% protection of the world payment transactions - 9 ot the 10 top internet giants   
5 cybersecurity operations center (CSOC) - 7 cyber consulting teams
3 major data security hubs
2 high grade security competence centers
5 highly secured data centers in France1 computer emergency response team (Cert-IST)
of enterprises with sensitive data
Estimated cost of the 2017 "Not Petya" attack for a single company
DAY 3
Received details from Stan. Meeting is set for STATION F. What a mysterious yet inspiring name… Can't wait.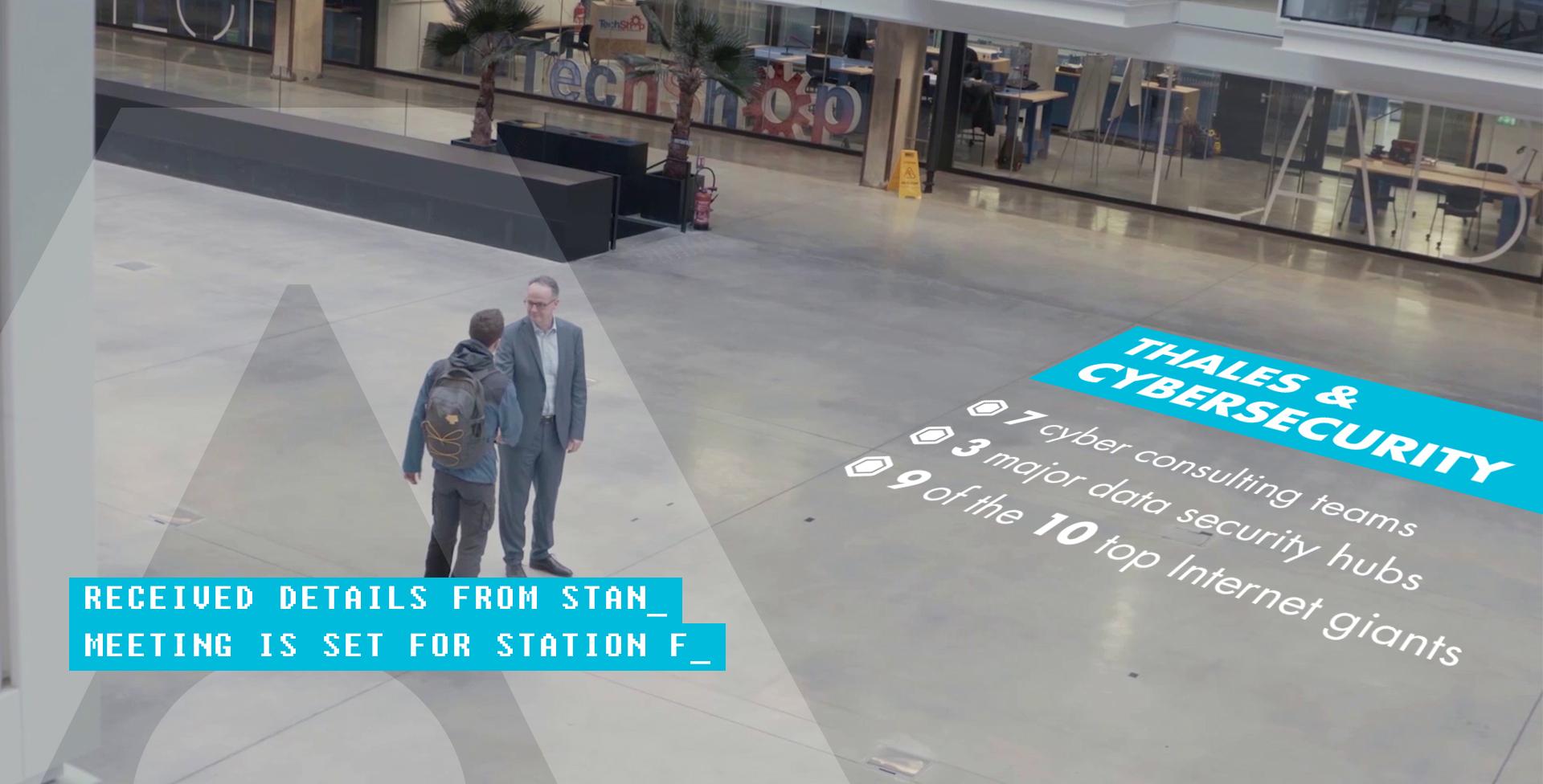 DAY 5
DAY 5 - BIS
It's the middle of the night. Still in the SHARE Zone.  Just woke up after a strange dream: something about a brand new batch of start-ups settling in at Station F soon. Will try to get a bit more sleep before tomorrow. I've got so much to learn.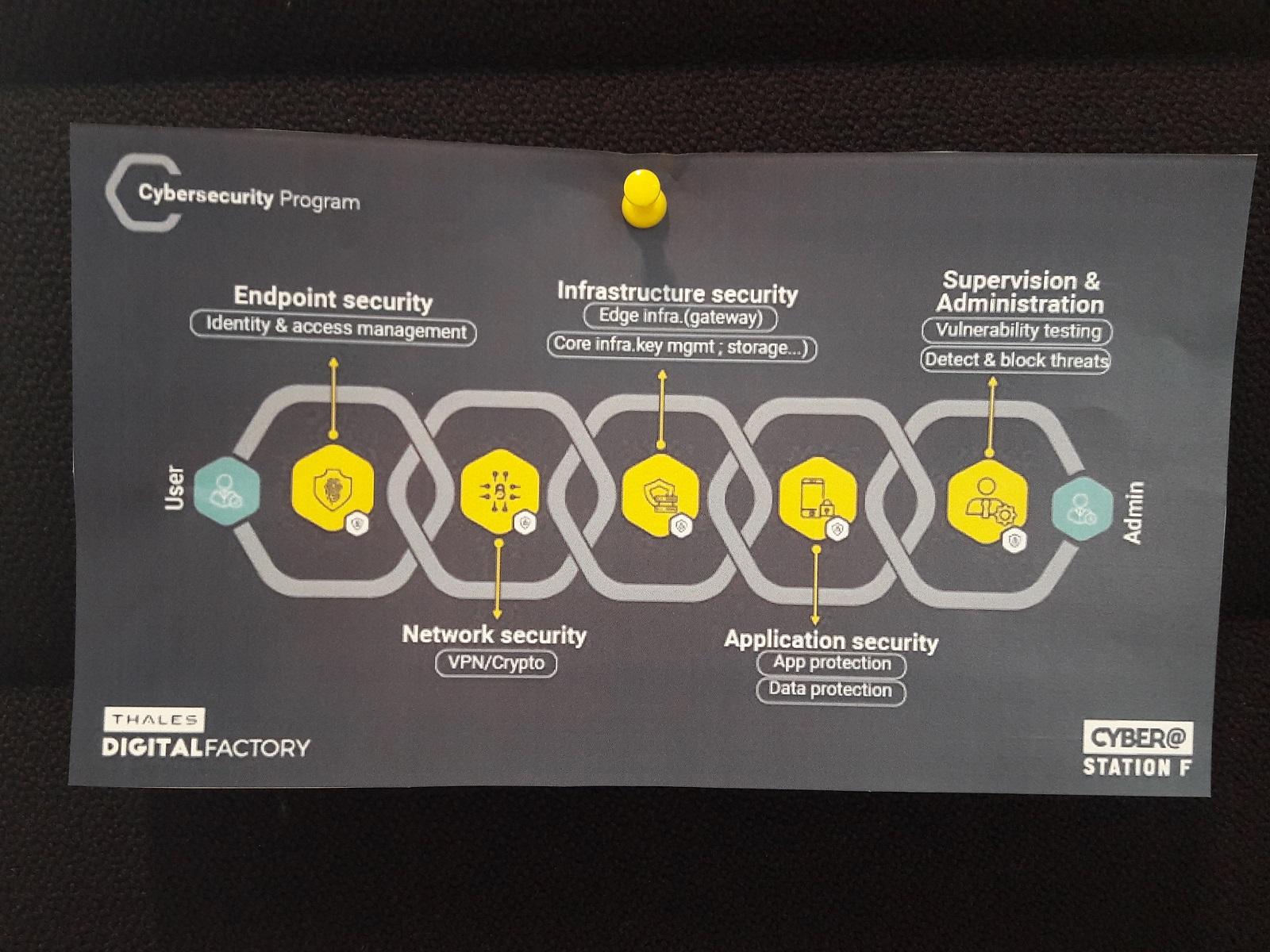 DAY 6 - BIS
Hiding in the CREATE ZONE. Just escaped from that big guy that wanted to throw me out of this ideal place. I ABSOLUTELY MUST get into this program. Don't know which one of those 9 startupers convinced me the most. One thing is certain: I must try and play my part as they do.
I managed to get their names and areas of expertise. I'll put that here where it's safe.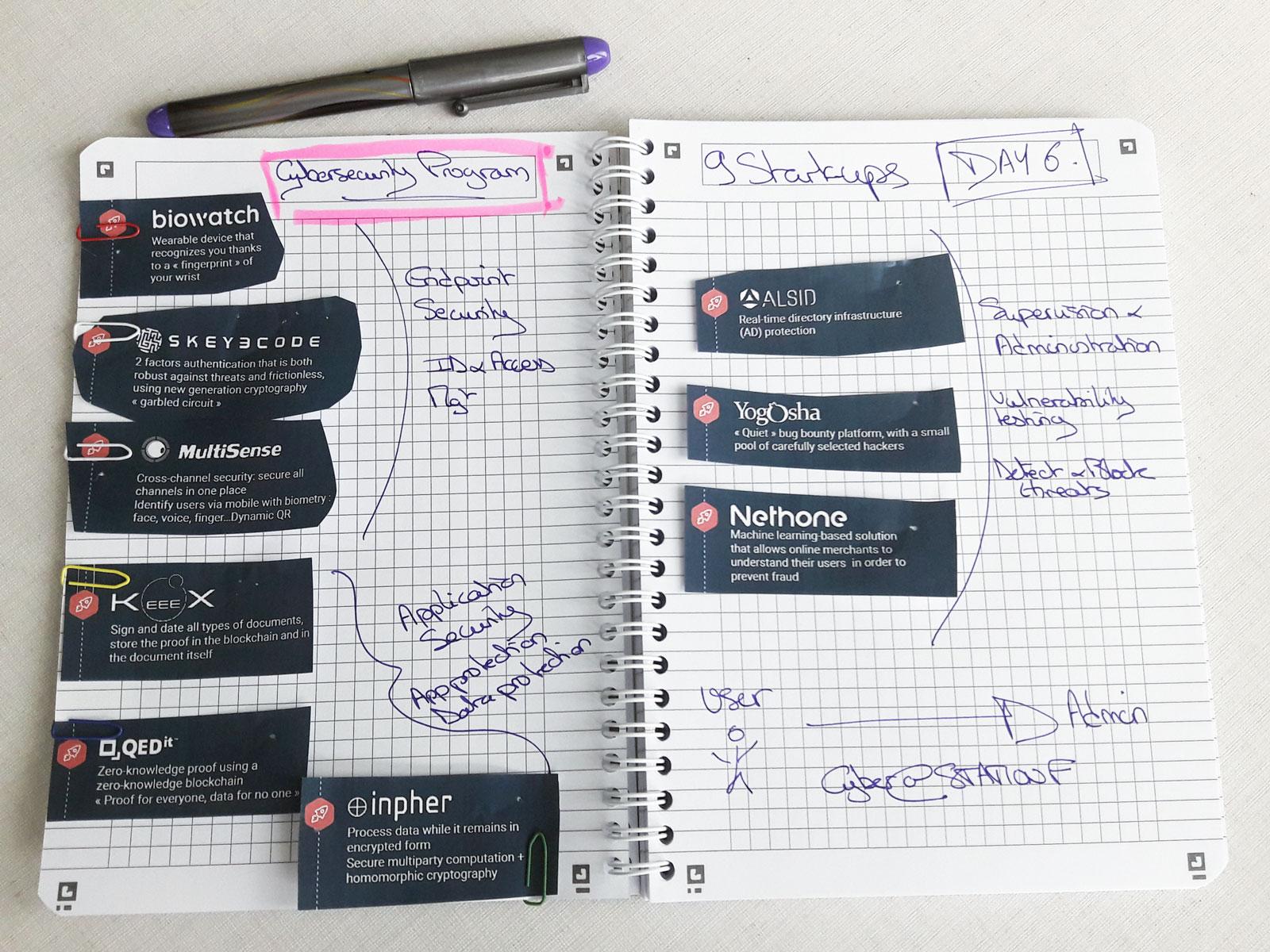 Also found out that this new batch I saw in my dreams is a reality !
I MUST be a part of it.