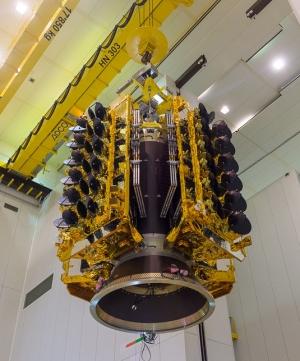 Four O3b telecommunications satellites, built by Thales Alenia Space for SES, will be orbited by Arianespace
in the following days, using a Soyuz launcher. They will join the current group of 12 satellites, also built by Thales Alenia Space. The constellation has been operational since 2014.  
Once the four new satellites are operational in their assigned medium Earth orbit (MEO), the constellation will offer greater capacity, expanded coverage, and higher efficiency and reliability. Thanks to these high-performance satellites, SES Networks, the SES unit dedicated to global data networks, delivers broadband services to telecom and mobile network operators, Internet service providers, enterprises, and customers in the mobility, energy and government sectors.  
O3b satellites are positioned at an altitude of 8,000 km along the equator, four times closer to the Earth than satellites in geostationary orbit. Operating in the Ka-band, they offer satellite communications and Internet connectivity services at a fibre-like speed across the globe.  
Forty-six Thales Alenia Space-built telecom satellites were successfully launched in 2017. This impressive achievement spotlights the company's ability to conduct several programs at once, especially for constellations of telecom satellites in medium and low Earth orbit. Thales Alenia Space is already focused on developing new solutions for this market, more highly integrated and digital, capable of delivering even higher performance. The launch planned next week will kick off a long series of "Thales Alenia Space" missions in 2018.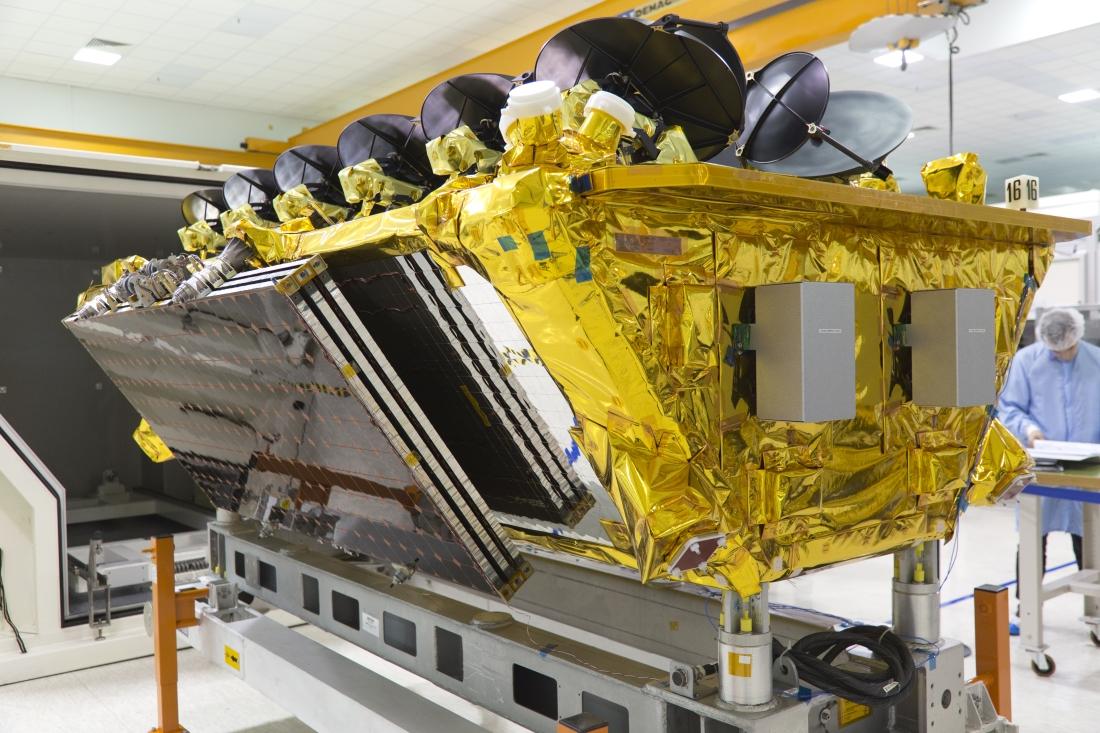 Thales Alenia Space, a pivotal player in the telecom constellation market
 
With 125 satellites built as prime contractor for the Globalstar 2 (24), O3b (20) and Iridium® NEXT (81) constellations, Thales Alenia Space is a pivotal player in the market for LEO and MEO telecom satellite systems. Its expertise reaches back to the early 1990s, when the company built the payloads for 72 first-generation Globalstar satellites, along with the thermomechanical structures for the platform, and handled assembly, integration and testing (AIT) operations for all of these satellites.
Copyrights:
Artistic view: © Thales Alenia Space/Briot
Photo 1: © ESA/CNES/Arianespace
Photo 2: © Thales Alenia Space