Happy Birthday Iridium NEXT
Five years ago, on January 14, 2017, under sunny Californian skies, the first ten Iridium® NEXT satellites were sent aloft from Vandenberg Air Force Base (now called Vandenberg Space Force Base). We didn't know it then, but this launch would be a milestone in the history of spaceborne constellations, since it kicked off the replacement of the entire Iridium® system. In the space of just two years, a fast-paced series of eight launches would orbit 75 Iridium® NEXT satellites – a stellar performance. The fully operational constellation entered service on February 5, 2019.
First Iridium NEXT launch, five years ago
For those unfamiliar with the program, Iridium® NEXT fully replaced all satellites in the Iridium® network, a constellation of telecommunications satellites in low Earth orbit (LEO), comprising 66 operational satellites in six orbital planes each containing 11 satellites, all interconnected and operating at an altitude of 780 kilometers. The constellation also includes nine in-orbit spares and six ground spares. Each satellite weighed 850 kilograms at launch, equivalent to a small car.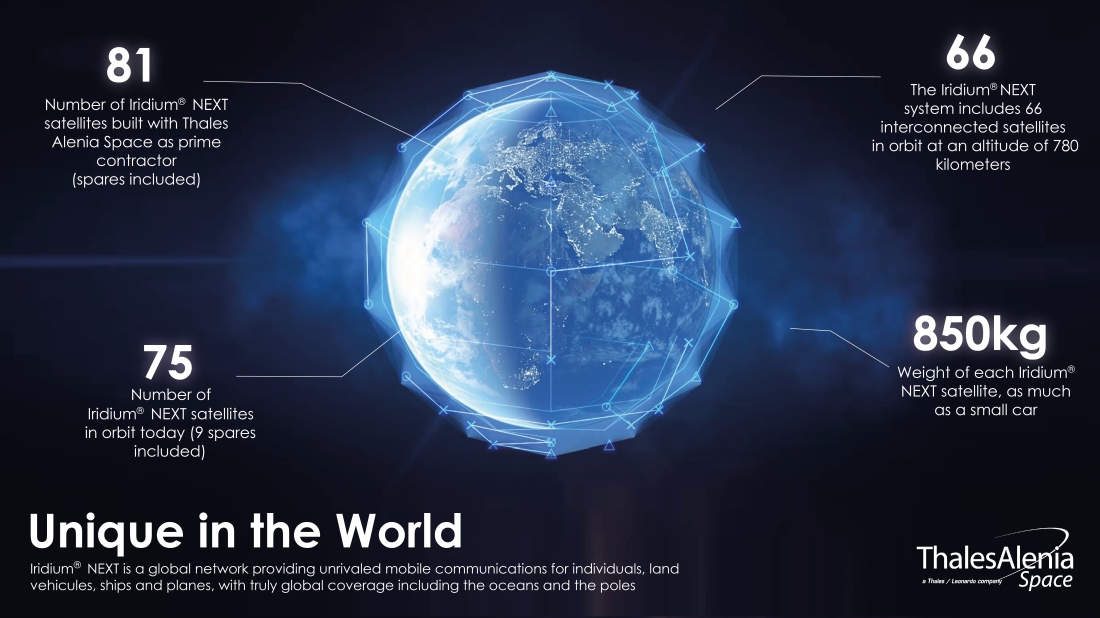 The upgraded global Iridium® network offers currently unmatched capacity for truly global mobile communications – serving people, vehicles, planes and boats. Renowned for its robustness and sophistication, this complex system is the only one of its kind able to operate over the seas and oceans that make up 70% of the Earth's surface, as well as polar areas.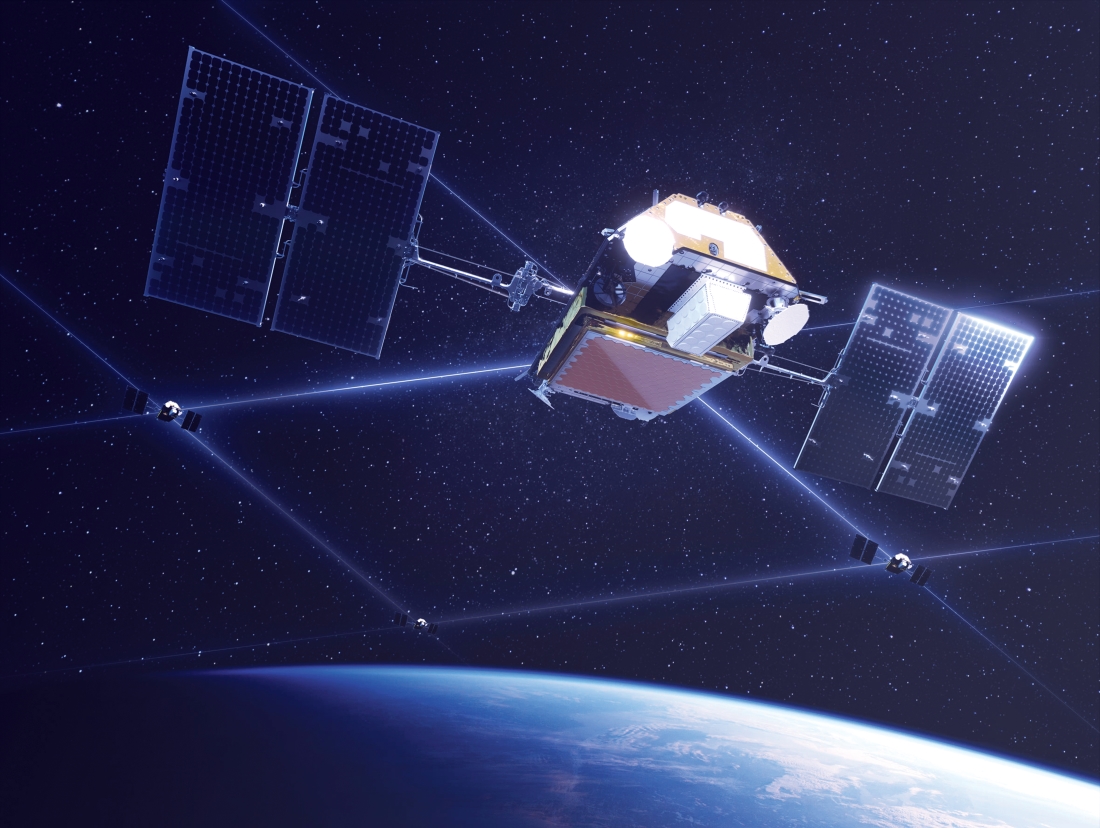 Satellite crosslinks mean that the constellation operates independently of ground infrastructures, providing more secure telecommunications and protection against intruders and spoofing. The constellation can also help maintain vital telecommunications services in the wake of natural disasters like typhoons, hurricanes and tsunamis.
A few days ago, it was also the third anniversary of the eighth and final Iridium® NEXT launch on January 11, 2019.
Thales Alenia Space, the gold standard in satellite constellations
As prime contractor for the Globalstar 2, O3b and Iridium® NEXT programs, Thales Alenia Space has acquired world-renowned expertise in telecom satellite constellations in low and medium Earth orbits. We have built on this unrivaled heritage to address new markets in partnership with startups in high-revisit-rate Earth observation (BlackSky), space surveillance and space debris detection (Skylark), and the Internet of Things (IoT), with programs such as ANGELS and Kineis. The credentials gained from working on large-scale constellations have enabled Thales Alenia Space to make its grand entrance into the New Space sphere. Also, largely thanks to Iridium® NEXT, we were selected last year by Canadian operator Telesat to build its Lightspeed satellite Internet network featuring optical inter-satellite links, comprising 298 LEO satellites.
Artistic views & video ©Thales Alenia Space/Master Image Programmes