Meet Julie de Martres, Mechanical Ground Support Equipment Project Manager at Thales Alenia Space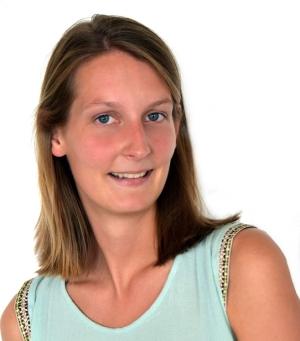 Space Q&A: What does your job entail on a daily basis?
Julie de Martres: First, let me tell you about my working environment. I work in the satellite AIT – assembly, integration and testing – part of Thales Alenia Space's Cannes plant, In fact, I have two main activities, which are fully complementary.
 
The first concerns projects for mechanical ground support equipment (GSE) used for certain satellite tests (thermal, acoustic, vibration) before it's sent to the launch center. This battery of tests is indispensable because, during the launch phase, satellites are subjected to huge acoustic and vibratory stress. Not to mention that temperatures in orbit can easily fluctuate between -150 and +150°C, which means a thermal range of about 300°. That's why these tests are carried out meticulously: as you know, once the satellite is in orbit, you can't call the repair man!
 
As a GSE project manager, I supervise the construction of mechanical ground support equipment used in certain tests. In particular, I oversee our subcontractors, who make all or part of this equipment, according to Thales Alenia Space's specifications. For example, we built a frame for an instrument that will shortly undergo thermal testing at ESTEC, the European Space Research and Technology Center in the Netherlands. The frame supports the instrument, allows it to revolve, and also pivot from 0 to 90°, while also simulating heat exchanges between the instrument and the satellite platform. It will be connected to ESTEC's thermal-vacuum test chamber, the largest test rig of this kind in Europe. The ground support equipment we make must not impact the instrument in any way during testing.
 
My second activity concerns robotics. In particular I'm working on a project dubbed "ColRobot", which stands for "collaborative robot", one that can be used in conjunction with an operator in clean rooms.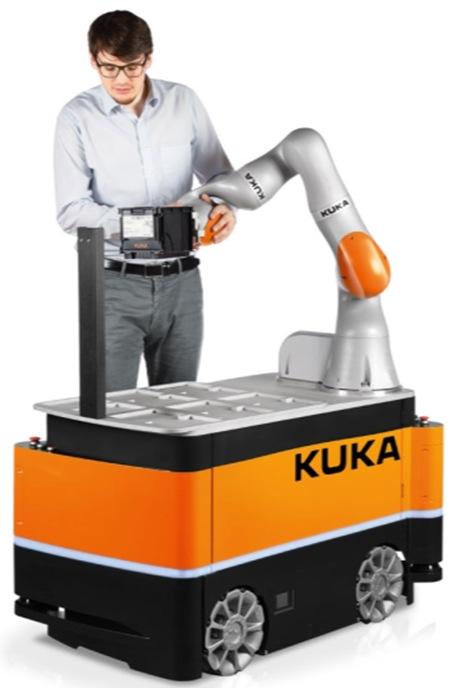 Space Q&A: That's fascinating… could you tell us a bit more about these smart-bots?
JdM: ColRobot is a European R&D project, within the scope of the European Commission's H2020 [Horizon 2020] program. The project, which is coordinated by the ENSAM [Ecole Nationale Supérieure des Arts et Métiers] engineering school, groups 11 European partners (schools and research centers) along with two companies that will be the end-users: Renault and Thales Alenia Space. The project kicked off in February 2016 and will be completed at the end of 2018.
 
In fact, collaborative robots could be a perfect fit with our production model. Each satellite is tailor made, like a full-fledged prototype. With the advent of new requirements, driven in particular by mega-constellation projects, a shift to series production will be needed. Initially, we intend to use these ColRobots for "kitting", an automated operation that involves selecting, then grouping the bolts, washers and nuts needed for a specific integration or assembly step on a satellite. The ColRobot will first put together a kit of "nuts and bolts" in a special box. Then it will deliver the kit from the warehouse to the integration area, and then help during the assembly phase, by holding certain components while the operator does the actual fastening. In fact, there is real collaboration between robot and human. In addition to improving reliability and reducing cycles and costs, ColRobots will relieve operators of repetitive tasks, so they can use their time better by focusing on more complex and higher added-value integration tasks.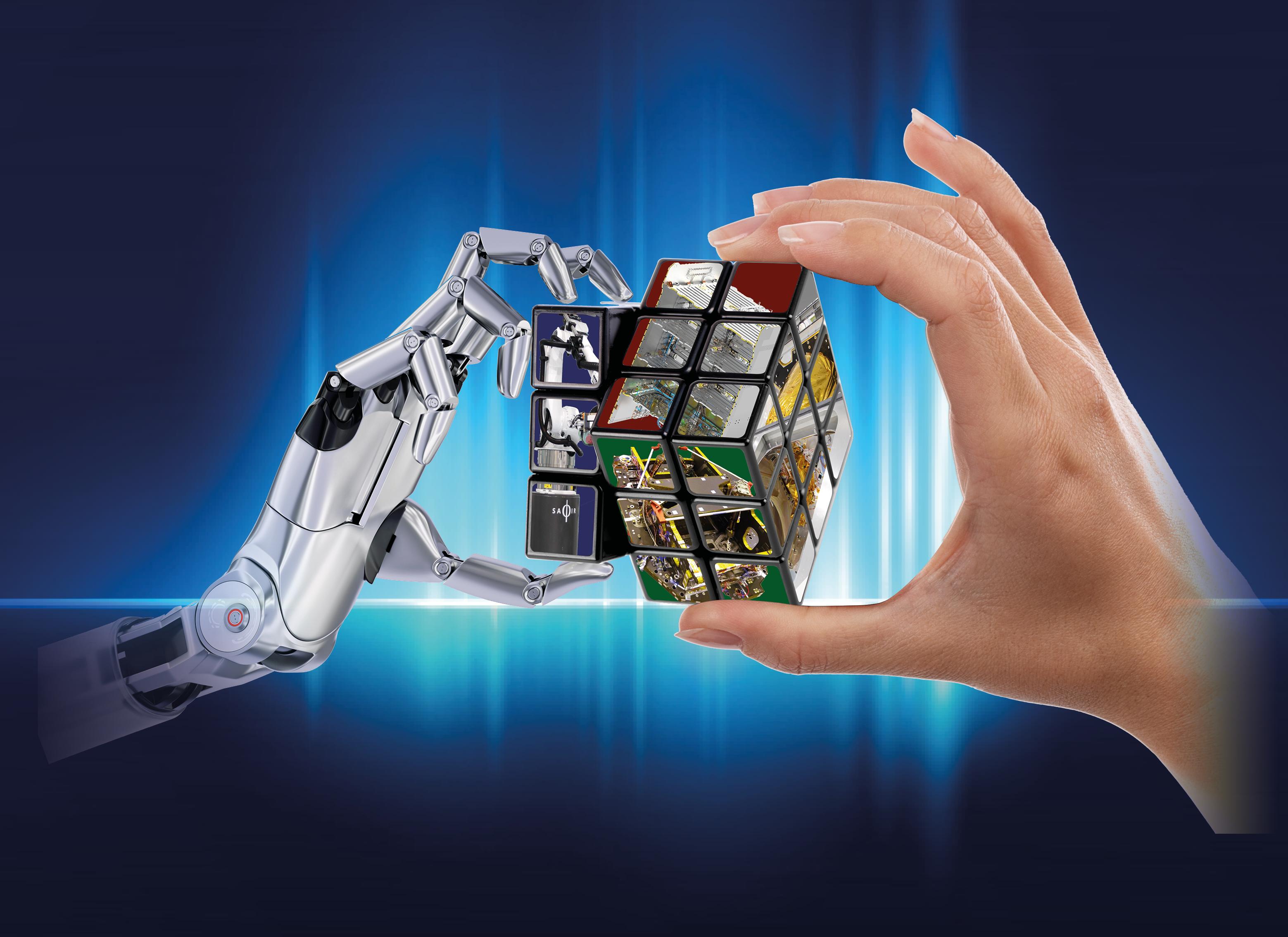 This project is an integral part of a comprehensive strategic approach built around innovation and known as the "Factory of the Future". In the fiercely competitive telecom satellite market, we must now produce more, faster and cheaper! Automation has become an inescapable factor in building more satellites in a given time, in an industry that is being transformed. The Factory of the Future is designed to introduce state-of-the-art technologies in its production organization. In fact, innovative technologies have flourished in the last few years, including additive manufacturing, virtual and augmented reality, connected objects, the use of robots and cobots in assembly and integration operations, and much more. For Thales Alenia Space's clean rooms, the future is now!
 
 
Space Q&A: In three words, what qualities are needed in your profession?
JdM: Adaptability, dynamism and excellent relationship skills!
Copyrights:
Artistic view 1: © Thales Alenia Space/Briot
ColRobot Artistic view : © KUKA