Thales Alenia Space @ Farnborough International AirShow 2022
Thales Alenia Space is really excited to come back to the Farnborough International AirShow, in the Space zone, 4 years after the last edition. From July 18th to 22nd, the company will be spotlighting its latest technologies in the fields of space exploration, environment monitoring and telecommunications.
Lunar Gateway in the spotlight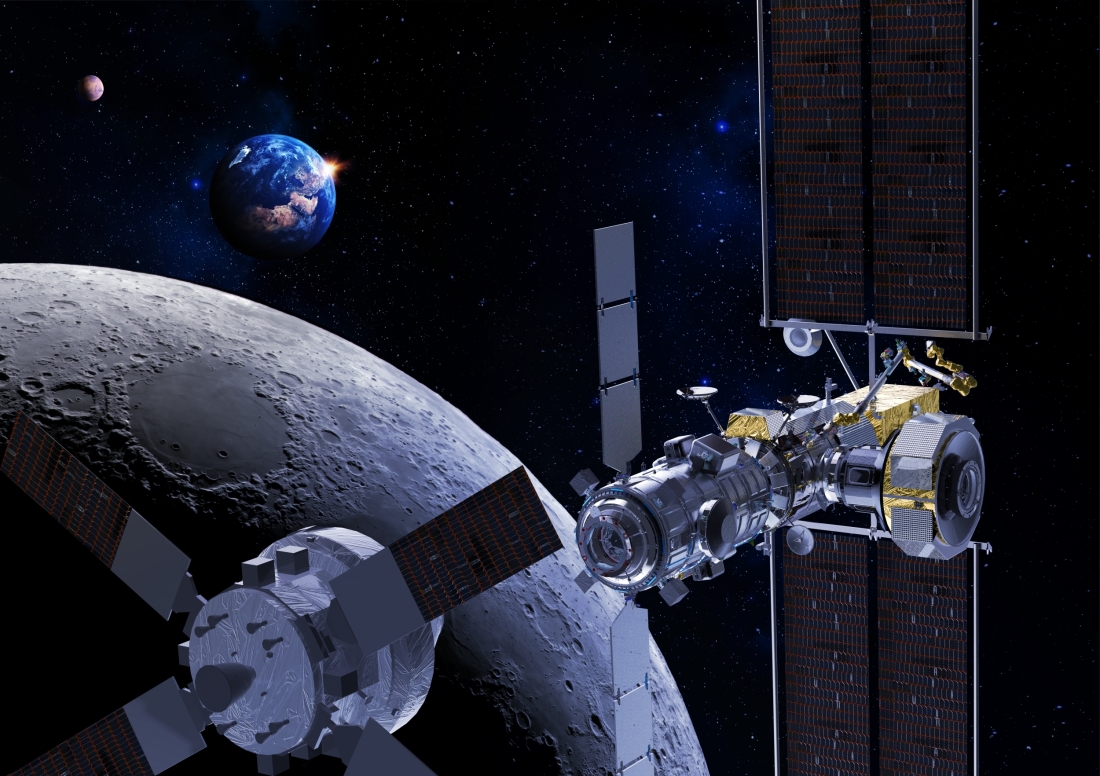 Lunar Gateway © Thales Alenia Space
The Gateway lunar space station is one of the pillars in NASA's Artemis program to return astronauts to the Moon. It will help us establish a permanent presence on the Moon and function as a waystation for future interplanetary missions. It will also support long-term exploration of the Moon, via regular shuttle flights. Another advantage of the Artemis program is that it will allow us to develop and test the systems and procedures needed to carry out crewed missions to Mars. We obviously need a spacecraft capable of carrying astronauts from the Moon to Mars. And that's where NASA's Orion comes into its own.
To better understand how Thales Alenia Space became a major contributor to the Gateway, let's go back a few years. Our company has developed globally recognized expertise in space exploration, robotics and automated transport system. We built most of the habitable volume on the International Space Station, including the Cupola observation post and the structure for the Columbus lab. In addition, we built all pressurized modules for the ATV resupply vessels used in the past, and the current Cygnus. These spacecraft ferry food and water, fuel, spare parts, all types of equipment and scientific experiments to the different crews.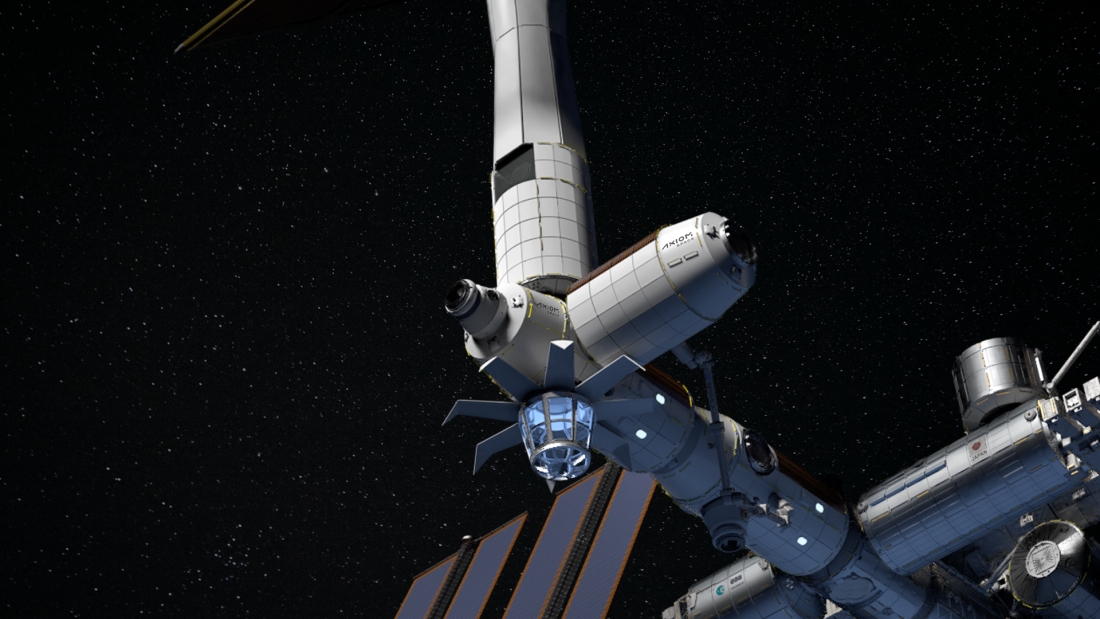 © Axiom Space
Because of this expertise, unrivaled in Europe, we were chosen by ESA as prime contractor for two pressurized modules in the Lunar Gateway, ESPRIT and I-HAB, and we also build the HALO pressurized module for Northrop Grumman. At the same time, Thales Alenia Space was chosen by Axiom Space to supply two pressurized modules for their commercial space station – with interiors designed by Philippe Starck! We also supplied the shell for the Bishop airlock from NanoRacks, the first commercial module of this type, which was mated to the ISS in December 2020. Building on this string of successes and our complementary solutions, Thales Alenia Space has become the world leader in orbital infrastructures and a pivotal player in new lunar exploration initiatives.
Environmental monitoring satellites to safeguard our planet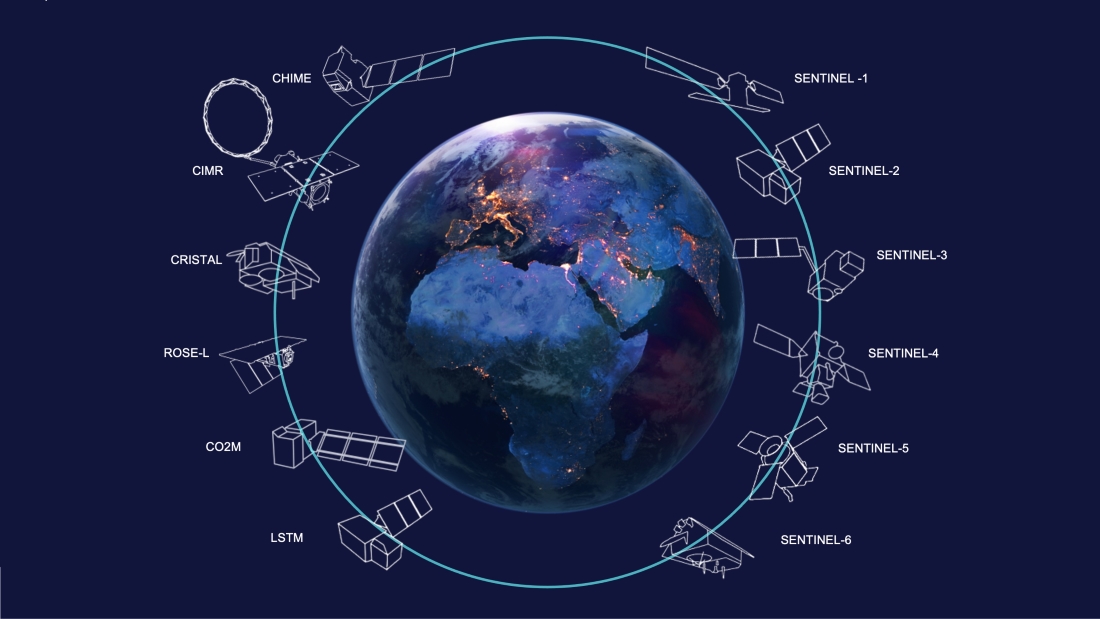 Copernicus © Thales Alenia Space
 
Thales Alenia Space is working hand in hand with the European Space Agency on the European Commission's Copernicus environmental monitoring program, which encompasses 12 Sentinel satellite families developed by Europe's space industry for ESA.
Sentinel-1 monitors land and sea in all weather conditions, day and night, with its radar capabilities; Sentinel-2 and Sentinel-3 acquire optical imagery at high resolution over land and coastal waters; Sentinel-4 and Sentinel-5 are dedicated to meteorology and climatology missions; and Sentinel-6 monitors the planet's oceans. Thales Alenia Space is prime contractor for Sentinel-1 and Sentinel-3, in charge of the Sentinel-2 image ground segment and contributes to the imager-spectrometer on Sentinel-5P and the Poseidon-4 radar altimeter for Sentinel-6.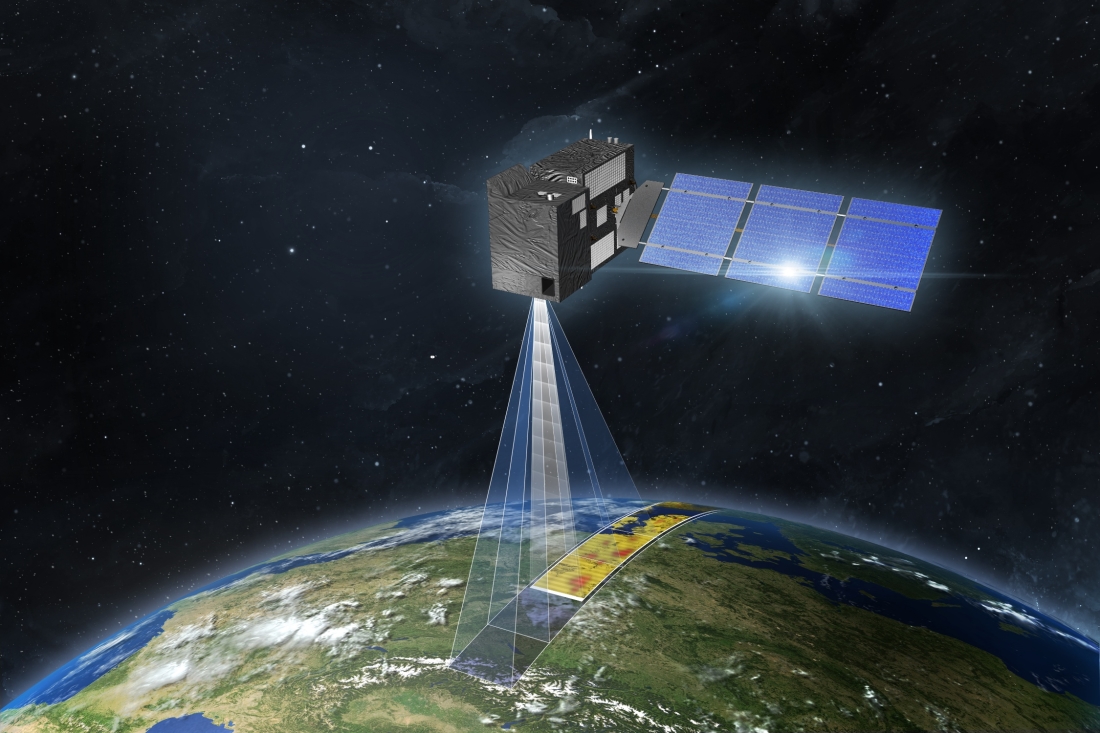 CO2M © OHB
 
We were also chosen for five of the six new Copernicus Expansion missions, three as prime contractor—CIMR, ROSE-L and CHIME—and payload supplier on two other missions—CO2M and CRISTAL. These new satellites will measure human-induced carbon dioxide emissions in the atmosphere, gauge the thickness of ice fields and snow cover, support advanced new services for the sustainable management of agriculture and biodiversity, observe sea-surface temperature and salinity and the density of ice fields, and bolster land-monitoring and emergency management services. All in all, we are involved in 11 of the 12 Copernicus missions.  Thales Alenia Space teams in the UK are involved in CO2M mission that is the one measuring human-induced carbon dioxide emissions in the atmosphere.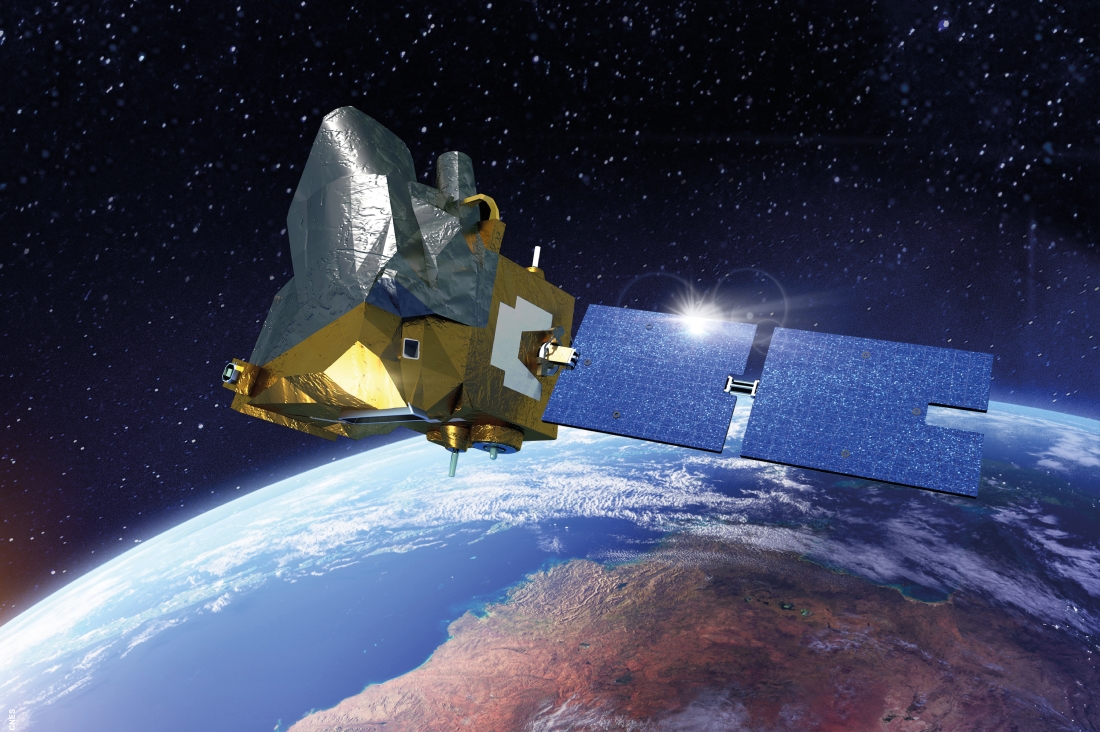 MicroCarb © Thales Alenia Space
 
Thales Alenia Space in the UK is also involved in the assembly, integration and tests for MicroCarb; a joint UK-French satellite mission, to monitor source and sinks of carbon.
The company has also always been an industrial pioneer in the field of geostationary weather satellites, as prime contractor for all Meteosat European satellites, including the third generation, MTG. MTG includes 4 imaging and 2 sounding satellites. First imaging satellite will be launched by the end of the year, same as SWOT, the French-American satellite that will revolutionize modern oceanography.
A new era of telecommunications satellites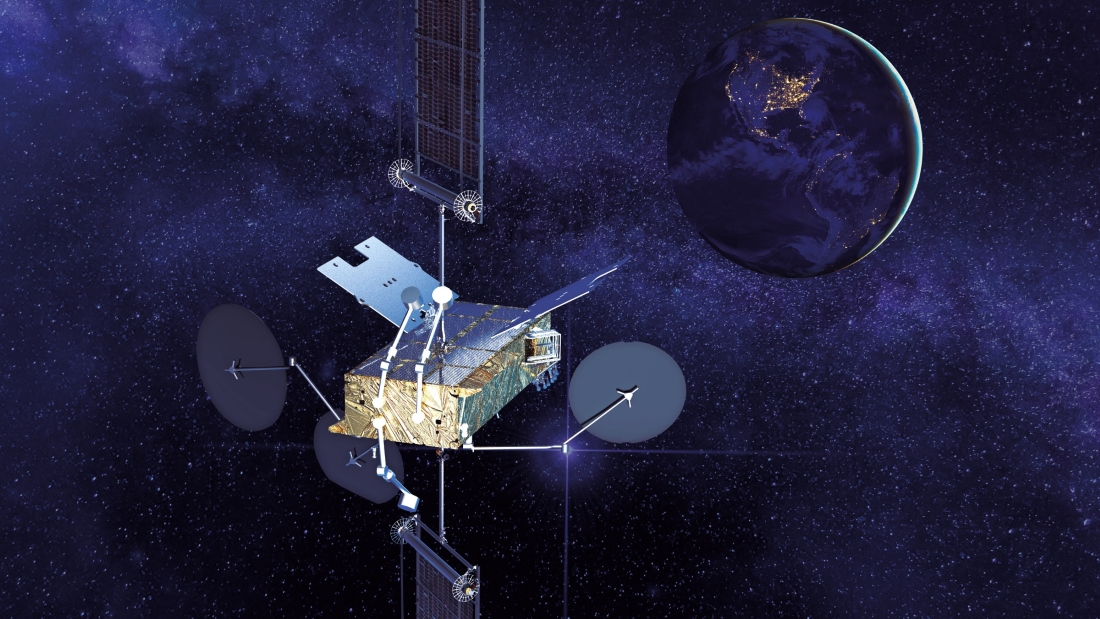 Space INSPIRE © Thales Alenia Space
 
Thales Alenia Space in the UK teams are in charge of the design and Assembly, Integration and Tests related to the electrical propulsion sub-systems embarked both on our Spacebus NEO and Space INSPIRE satellites. This is real pride in the UK as both solutions have been really successful over the last decade. The company was awarded 13 satellites, based on one of the electrical platforms, 8 Spacebus NEO and 5 Space INSPIRE satellites.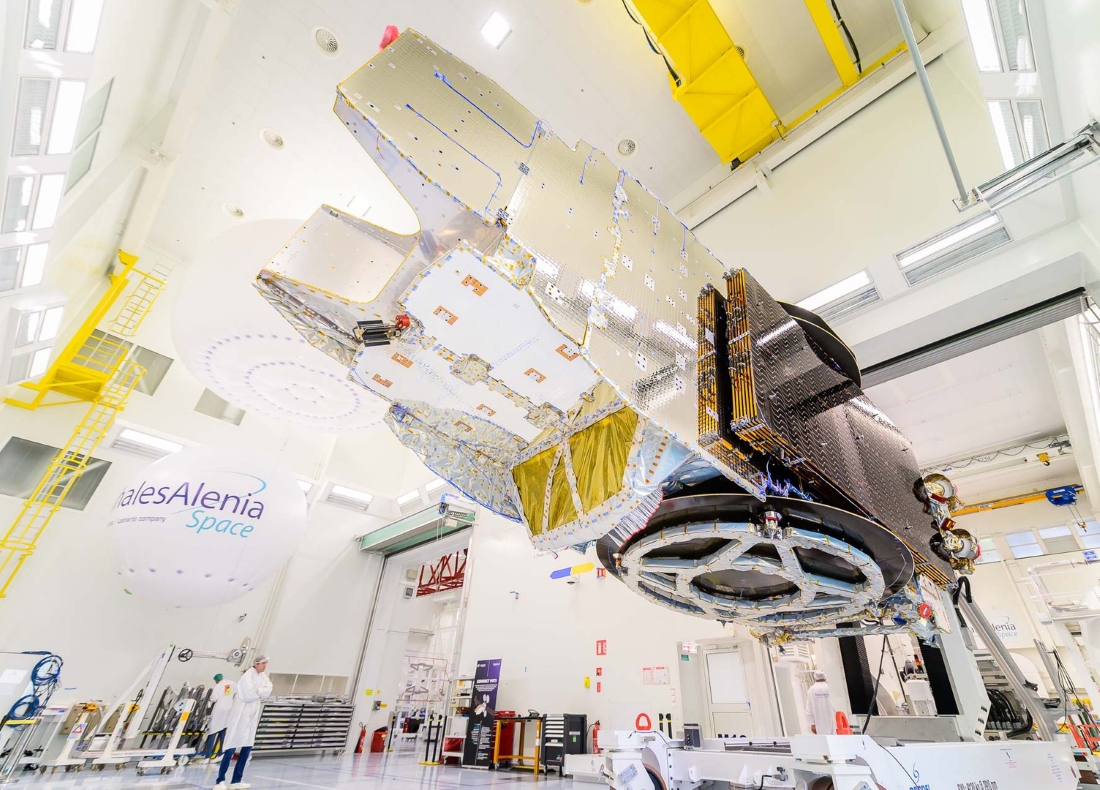 EUTELSAT KONNECT VHTS © Thales Alenia Space/Imag[IN]
 
Our latest Spacebus NEO satellite, EUTELSAT KONNECT VHTS, will be launched in less than 2 months by Arianespace, from French Guyana. This is the most capacitive satellite ever built in Europe. Eutelsat's satellite will provide high speed Internet over Europe and contribute to bridging the digital divide in the region, covering isolated areas with a fiber-like level of performances. Concerning Space INSPIRE, this software-defined, highly flexible solution is super agile, as it is fully reprogrammable in orbit. This latest solution has been very successful since late 2021 as the company was ordered 5 Space INSPIRE satellites in a row by top operators including SES, Intelsat and Arabsat. Over 2021 and 2022, Thales Alenia Space has been leading the telecommunications market.