International space cooperation for climate
SWOT payload arrives in France for integration with the satellite
June 30 2021 - The Jet Propulsion Laboratory (JPL) from NASA in California today delivered the payload for the SWOT (Surface Water and Ocean Topography) oceanography satellite to Thales Alenia Space's plant in Cannes, southern France. Thales Alenia Space is industrial prime contractor for this program on behalf of French space agency CNES (Centre National d'Etudes Spatiales).
SWOT is a joint mission between CNES and NASA, with contributions from the Canadian Space Agency (CSA) and the United Kingdom Space Agency (UKSA). As its name indicates, it will measure the surface level in lakes and waterways, river flow rates and also study ocean dynamics to a very high degree of precision. SWOT features a number of unprecedented technological innovations and is based on a major disruptive technology, namely the wide-swath KaRIn interferometer designed by JPL. CNES and Thales Alenia Space built the complex radio-frequency assembly for this sophisticated instrument.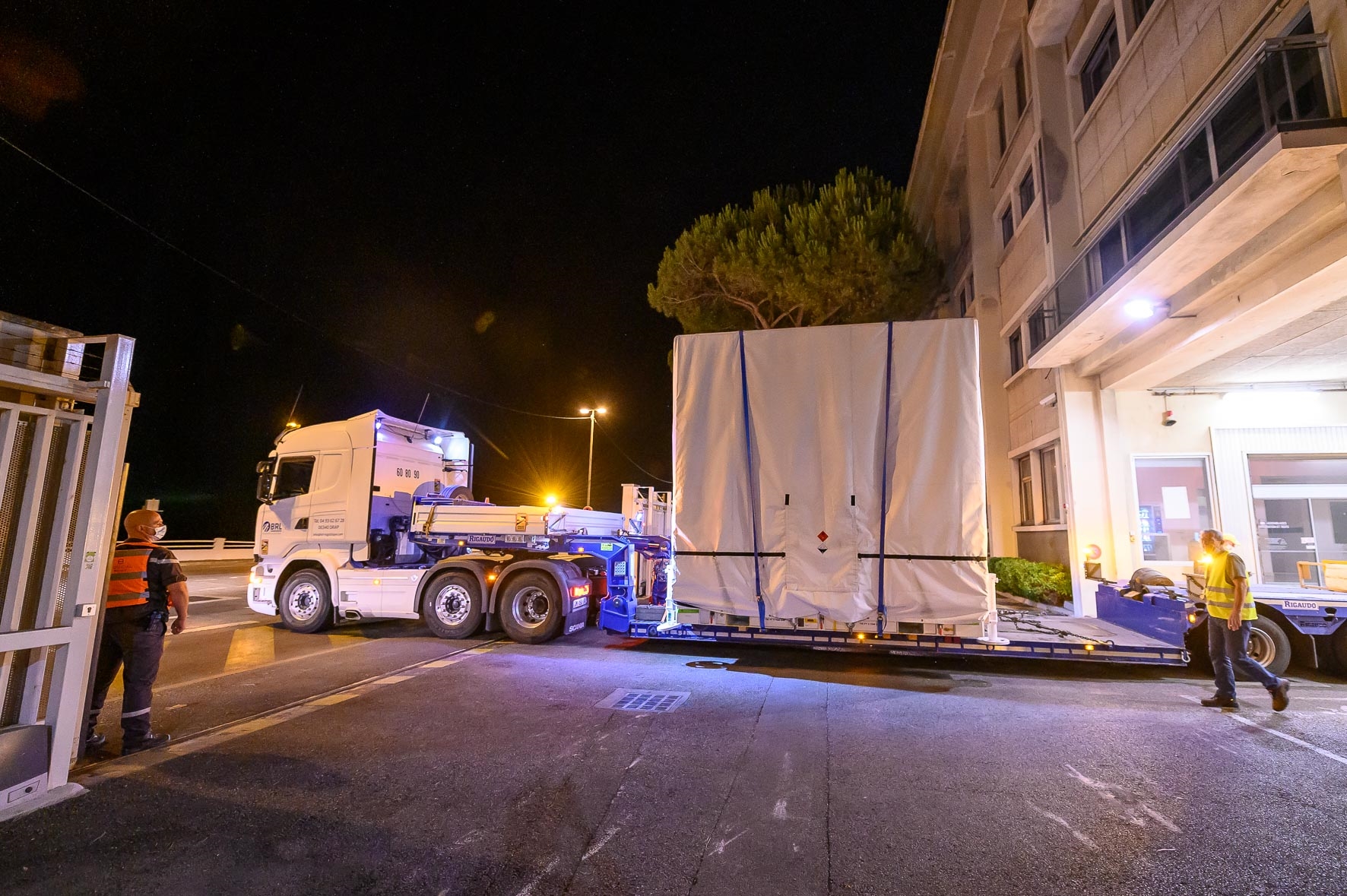 SWOT paves the way for revolutionary discoveries in oceanography and continental hydrology. It carries on a long-standing partnership between CNES and NASA, with Thales Alenia Space as industrial partner, starting with the 1992 launch of Topex-Poseidon and continuing with the Jason family. SWOT will be the first satellite to make a controlled atmospheric reentry, in compliance with the French Law on Space Operations to deal with the problem of space debris, a law which took effect definitively in 2020.
Designed to study the topography of oceans and bodies of water on land, SWOT has a two-pronged mission covering oceanography and hydrology. The satellite will monitor ocean circulation using its 2D vision and resolution improved 10-fold. It will help us analyze and better understand the effects of water circulation in coastal regions on marine life, ecosystems, water quality and energy transfer, to improve our modeling of the interactions between the atmosphere and oceans. The hydrology part of the mission will assess changes in water storage in wetlands, lakes and reservoirs, as well as river flow rates. SWOT is expected to bring innovative solutions to a sector where the strategic, economic and societal stakes are higher than ever.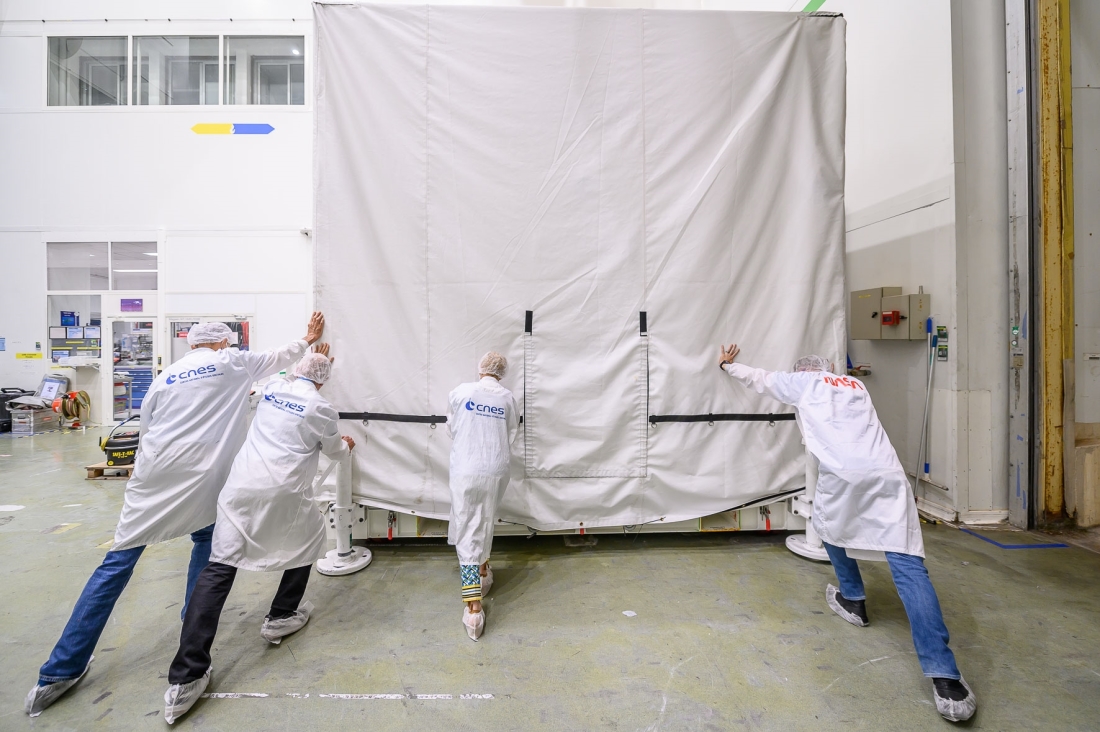 The SWOT payload comprises two subassemblies, KaRIn (Ka-band Radar Interferometer), supplied by JPL, and NADIR, a Jason-class altimeter. Thales Alenia Space, the world leader in space-based altimetry, supplied the radio-frequency unit (RFU), a key part of the KaRIn instrument, and the dual-frequency Poseidon altimeter for NADIR. The payload was integrated by JPL in Pasadena, California and will be assembled on the SWOT spacecraft bus at Thales Alenia Space's plant in Cannes in early August. Integration and testing will continue for a year in France, with French and American teams handling these tasks. Launch by a SpaceX Falcon 9 is slated for the end of 2022. This demonstration mission will last about three years.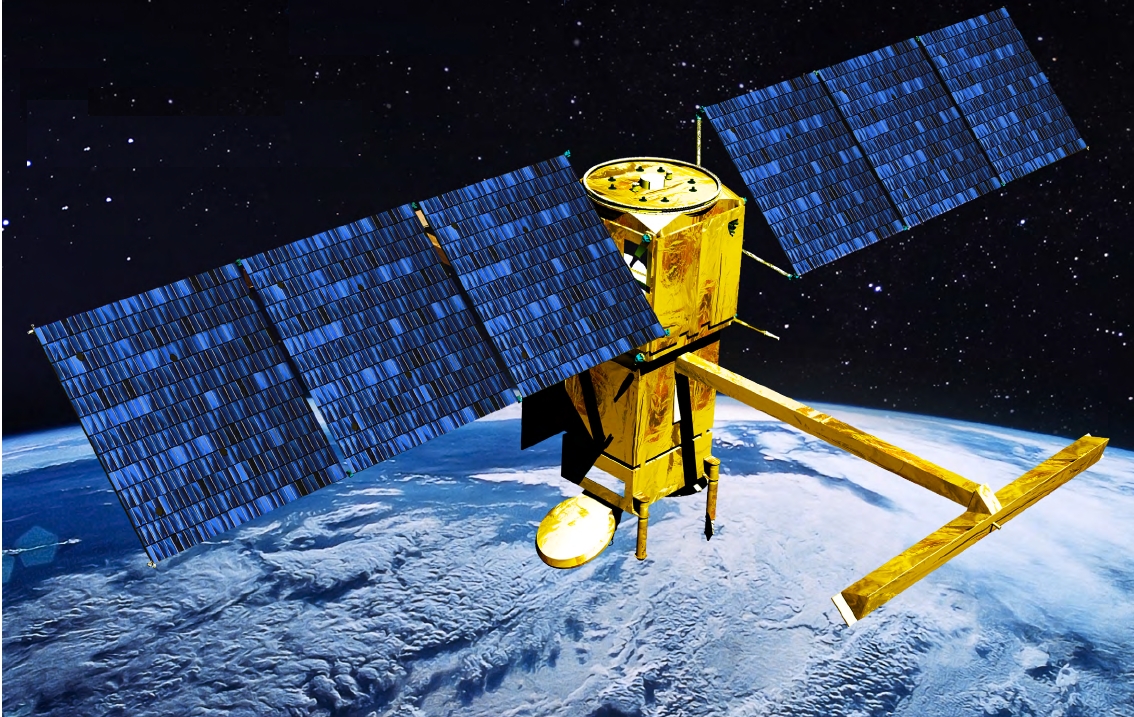 Commenting on this milestone, Caroline Laurent, Director of Orbital Systems at CNES, said: "The integration of this impressive five-meter-tall satellite at Thales Alenia Space reflects the commitment of the French government to new-generation spaceborne altimetry, via CNES and the Investment in the Future Program, along with their international partners and industry. This mission will play a critical role in improving our knowledge of climate change mechanisms and will, for the first time, allow us to take stock of our planet's surface water resources."
"Operational space altimetry adventure started back in 1992, and now is setting the world standard for excellence in this field," added Bertrand Denis, head of the Observation and Science domain at Thales Alenia Space in France. "We are very proud to have played a major role in this success, alongside CNES and NASA. SWOT will further improve the data provided to the user community, and will play an active role in monitoring our climate, a major challenge for the decades to come."
Copyrights ©Thales Alenia Space/Imag[IN] - © CNES
ABOUT CNES
CNES is the government agency responsible for shaping France's space policy and implementing it in Europe. Its task is to conceive and orbit satellites, invent the space systems of the future and nurture new services to aid us in our daily lives. Founded in 1961, it is the initiator of major space projects, launch vehicles and satellites, and the partner of choice for industry, supporting exports and fuelling innovation. CNES is working in infinite fields of applications in five core areas of focus: Ariane, science, Earth observation, telecommunications and defence. CNES is a key player driving technology research, economic development and industrial policy for the nation. It also fosters scientific collaborations and has forged numerous international partnerships. France, represented by CNES, is the leading contributor to the European Space Agency (ESA), which conducts Europe's space policy on behalf of its 22 member states.
In need of Space - www.cnes.fr
CNES – PRESS CONTACTS
Pascale Bresson     Press officier     Tél.+33 (1) 44 76 75 39    pascale.bresson@cnes.fr
Raphaël Sart    Head of Media    Tél.+33 (1) 44 76 74 51    raphael.sart@cnes.fr
ABOUT THALES ALENIA SPACE
Drawing on over 40 years of experience and a unique combination of skills, expertise and cultures, Thales Alenia Space delivers cost-effective solutions for telecommunications, navigation, Earth observation, environmental management, exploration, science and orbital infrastructures. Governments and private industry alike count on Thales Alenia Space to design satellite-based systems that provide anytime, anywhere connections and positioning, monitor our planet, enhance management of its resources, and explore our Solar System and beyond. Thales Alenia Space sees space as a new horizon, helping to build a better, more sustainable life on Earth. A joint venture between Thales (67%) and Leonardo (33%), Thales Alenia Space also teams up with Telespazio to form the parent companies' Space Alliance, which offers a complete range of services. Thales Alenia Space posted consolidated revenues of approximately 1.850 billion euros in 2020 and has around 7,700 employees in 18  sites in 11 countries across Europe and a plant in the USA. www.thalesaleniaspace.com
THALES ALENIA SPACE – PRESS CONTACTS
Sandrine Bielecki    
Tel: +33 (0)4 92 92 70 94    
sandrine.bielecki@thalesaleniaspace.com
Catherine des Arcis    
Tel: +33(0)6 78 64 63 97    
catherine.des-arcis@thalesaleniaspace.com
Tarik Lahlou        
Tel.: +33 (0)6 87 95 89 56    
tarik.lahlou@thalesaleniaspace.com