IRIDIUM NEXT – Setting the standard in constellations
A complete and complex end-to-end and turnkey telecommunication system
 
Paris, September 10, 2018 – In the frame of the World Satellite Business Week in Paris, Jean Loïc Galle, CEO of Thales Alenia Space (joint venture between Thales 67% and Leonardo 33%) and Matt Desch, CEO of Iridium, have presented to the press the Iridium® NEXT stakes and challenges. This telecommunication constellation based on 81 satellites is now the world's highest performance and most sophisticated constellation, 65 satellites have already been deployed in 7 launches.
The challenge for Thales Alenia Space was not only to deliver in orbit a large series of satellites, but above all to commission a complete and complex turnkey system, while also ensuring the compatibility between the first and next generation of Iridium satellites.  It's the first time that an operator and a manufacturer have worked hand in hand to replace a full constellation of 66 satellites, one by one, without interrupting user service.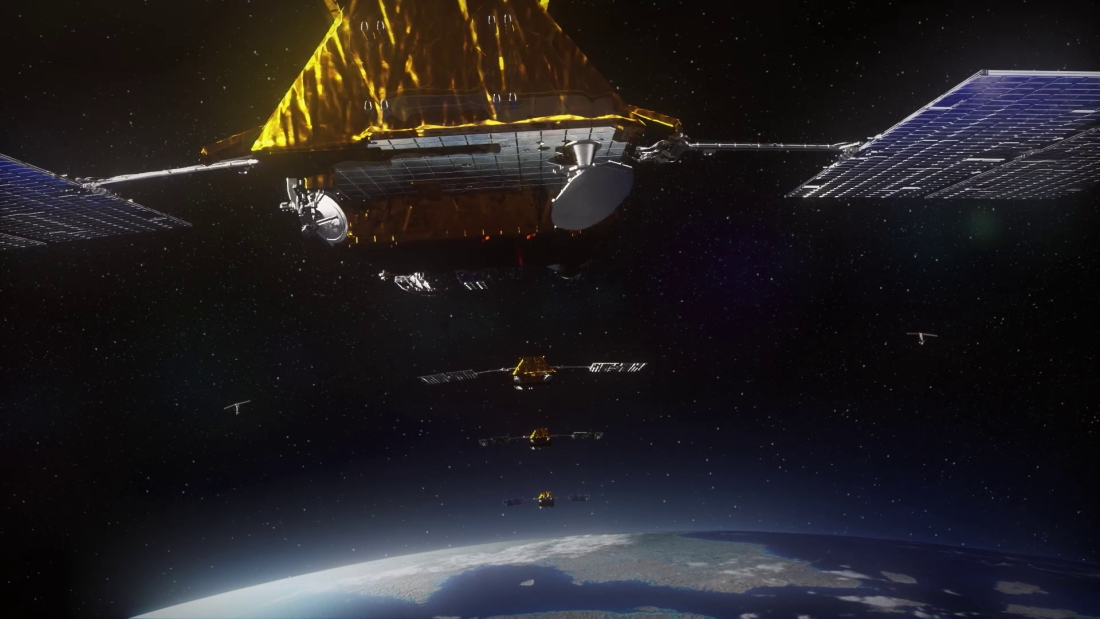 The Iridium® NEXT constellation is now virtually complete and it's up and running. It represents today's state of the art in terms of technology and flexibility. These latest-generation technologies embarked are the key to total flexibility for users, since we offer both global coverage and independence from any user ground segment. This independence will guarantee communications at any time, even during natural disasters and means that the constellation can provide secure communications, including protection against intrusion and piracy.
« To deliver such a very large and complex constellation, comprising satellites weighing some 850 kilos at launch, we had to rethink how to manage our supply chain and our own industrial processes in addition to achieve impressive technological challenges", declared Jean Loïc Galle, CEO of Thales Alenia Space. "Iridium NEXT is today the  highest performance and most sophisticated constellation ever built and we are proud for having risen this challenge allowing us to offer a world class expertise to the market".
"The Iridium network is unique in many ways, and the requirements to replace the network were more complex and challenging than perhaps anything in space, other than the creation of the system 20 years ago," said Matt Desch, CEO of Iridium. "Thales Alenia Space took this challenge head-on, and today we've nearly replaced the entire network with state-of-the-art satellites that allow us to bring a new generation of technology, like our Iridium CertusSM broadband service, to our more than 1 million customers around the world."

 
Technical details
Slot swap
Satellite Low Earth Orbit Operation and in-orbit testing are handled by Thales Alenia Space teams from the Iridium satellite control center in Leesburg, Virginia, near Washington, D.C. The satellites are launched in clusters of 10, and due to the low Earth orbit, only 10 minutes per orbit are available to send up commands from ground stations. This means  that the teams have to prepare meticulously and pay attention every second so they can maximize the operations performed during those 10 critical minutes. The satellites are then placed into the correct orbital position, one by one, before control is transferred to Iridium for the slot swap operation. Iridium teams handle these tasks with support from Thales Alenia Space, based on procedures that Thales Alenia Space already defined and validated. Each Iridium NEXT satellite is equipped with star tracker sensors provided by Leonardo to guarantee attitude determination and control.
Routing communications signals in orbit
Each satellite is connected to the four closest satellites in the system, in front, behind, to the right and left, making the service totally independent from any ground-based network. This in-orbit routing function is completely software driven, based on an onboard processor and a platform computer, along with their software. This software is the most complex used on a constellation of satellites to date. It can be uploaded from the ground, which means that updates can be made if necessary, as well as deploying higher-performance versions so that Iridium can expand its service offering to customers.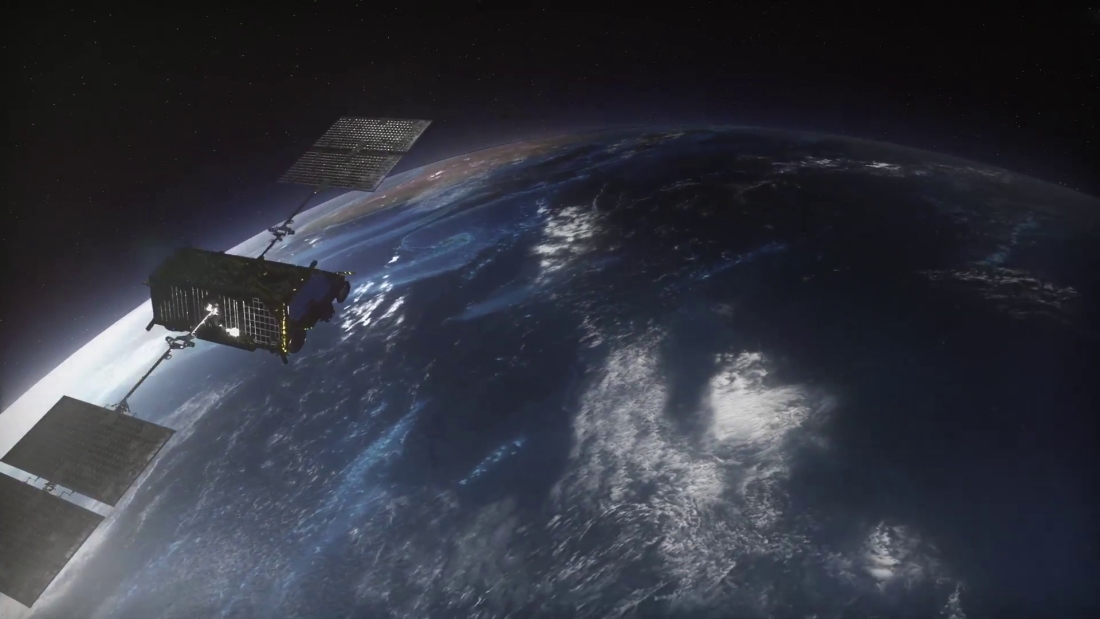 Read Thales Alenia Space CEO's publication on that topic: click here
Photos & video: © Thales Alenia Space/Master Image Programmes
About Thales Alenia Space
Combining 40 years of experience and a unique diversity of expertise, talents and cultures, Thales Alenia Space architects design and deliver high technology solutions for telecommunications, navigation, Earth observation, environmental management, exploration, science and orbital infrastructures. Governments, institutions and companies rely on Thales Alenia Space to design, operate and deliver satellite-based systems that help them position and connect anyone or anything, everywhere, help observe our planet, help optimize the use of our planet's – and our solar system's – resources. Thales Alenia Space believes in space as humankind's new horizon, which will enable to build a better, more sustainable life on Earth. A joint venture between Thales (67%) and Leonardo (33%), Thales Alenia Space also teams up with Telespazio to form the parent companies' Space Alliance, which offers a complete range of services and solutions. Thales Alenia Space posted consolidated revenues of about 2.6 billion euros in 2017 and has 7,980 employees in nine countries.  www.thalesaleniaspace.com
Thales Alenia Space – Press Contacts:
Sandrine Bielecki    
Phone: +33 (0)4 92 92 70 94    
sandrine.bielecki@thalesaleniaspace.com
Chrystelle Dugimont
Phone: +33 (0)4 92 92 74 06
chrystelle.dugimont@thalesaleniaspace.com
Cinzia Marcanio    
Tel: +39 06 41512685             
cinzia.marcanio@thalesaleniaspace.com