Defence
On 23 September 2016, the Indian Air Force signed up for 36 Rafale omnirole combat aircraft. Rafale's new export success demonstrates Thales' ability, alongside Dassault Aviation and its partners, to constantly meet the customer's highest expectations through innovation, mastery of advanced technology and industrial excellence.
 
Thales provides a number of state-of-the-art equipment and systems aboard the Rafale. These include the provision of RBE2 AESA radar, the Spectra electronic warfare system, optronics, the communication navigation and identification system (CNI), the majority of the cockpit display systems, power generation systems and a logistics support component.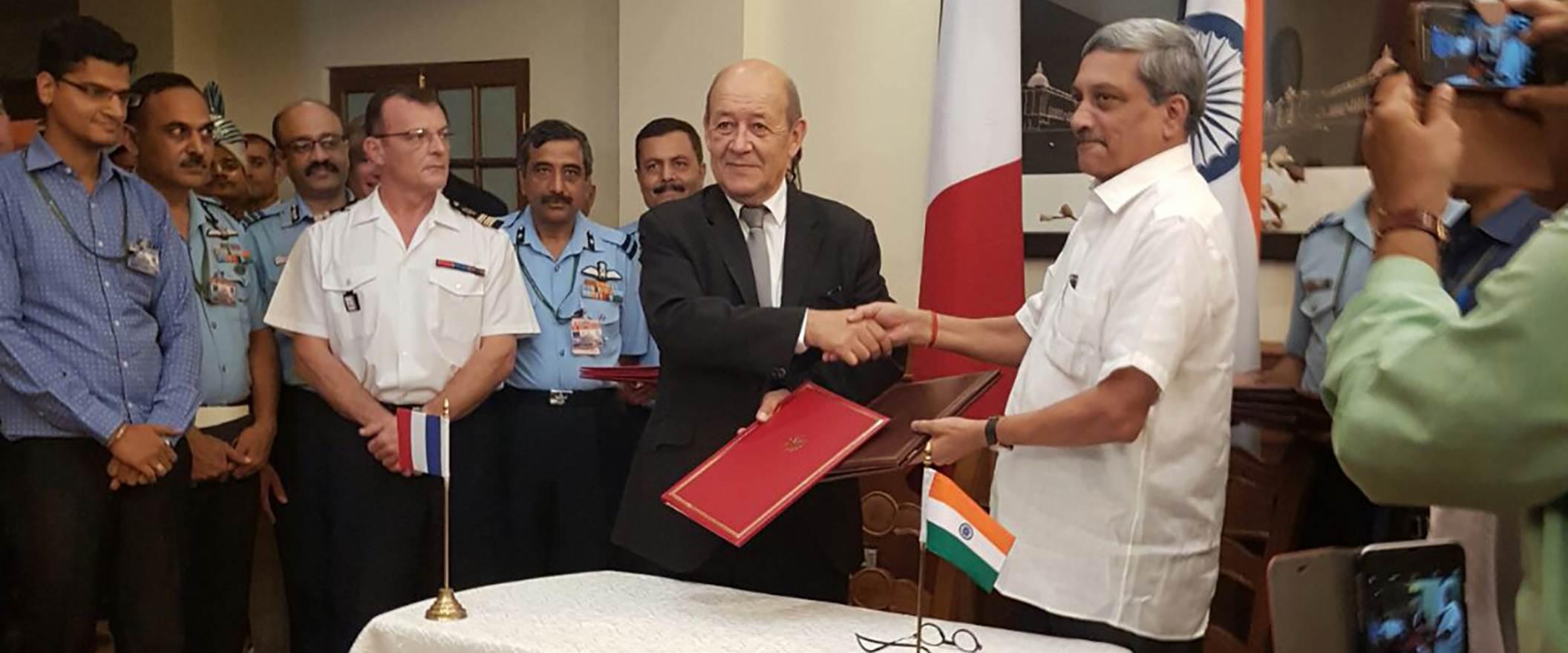 © Thales


In July 2011, Thales and Dassault Aviation signed a contract for the upgrade of the Indian Air Force's Mirage 2000 fleet.
The upgrade will enhance the technical-operational capabilities of the Indian Air Force's Mirage 2000. As a result, the IAF will have a coherent platform-system combination for the next 20 years. The IAF's air potential will be further enhanced by the integration of new capabilities. These include longer-range detection across the entire spectrum, improved tactical situation awareness, longer-range weapon firing against multiple simultaneous targets, weapon stealth and an extended operating envelope with the capability to engage ground targets whilst countering airborne threats.
The teams from Thales and Dassault Aviation have been supporting HAL in upgrading the Mirage 2000 fleet as per the contract. This programme serves the strategic requirements of the "Make in India" policy of the Indian authorities.
In addition, Thales has also signed other major contracts with the Indian Ministry of Defence:
 
Air Force:
Radars and systems:  GS100
Avionics & INGPS (Inertial Navigation and Global Positioning System) for military aircraft such as the Mirage 2000, MIG-21 and 27, SU-30
Reconnaissance pods Vicon 91
IFF (Identification friend or foe) and INGPS for MIG-29
Navy:
Electronic Warfare (EW) systems
Anti-submarine warfare sonar systems & mine-hunting solutions
Long-range surveillance radar LW08 and DA04
Army:
Optronics: Hand Held Thermal Imagers (HHTI) and Catherine Thermal Imagers on T90 tanks
Air Defence radars: FLYCATCHER Mk1