The opportunities at Thales are as limitless as the boundaries of engineering, science and technology. We're growing all the time and wherever we go and whatever we do, our people grow with us. In 2023, Thales plans to hire more than 12,000  new employees worldwide including over 500 in India to support its strong growth trajectory in its three core markets: Aerospace, Defence and Security, and Digital Identity and Security.
For its sites in Noida and Bengaluru, Thales is mainly seeking hardware engineers, software engineers, systems architects, experts in digital technologies and project managers.
We give talented and innovative individuals the chance to explore varied career paths in a challenging and rewarding international environment. We understand just how rare truly exceptional people are, so we'll invest the same innovation, time and care into your career that we put into each of our fascinating projects.
On-demand play of one of our Thales Talent Connect Webinars:
You can watch recording of one of our webinars, where you can hear our Engineering leaders from India talking about the work culture and discover the projects and technologies we work on and their future roadmap.
Click here for more details and to play recording of the webinar.
"Employee productivity at Thales is propelled by the dynamism and innovation opportunities that are offered to everyone. Employees are encouraged to think independently and realise their leadership potential to pursue assignments that contribute to the organisation's and their own professional growth," Ashish Saraf, VP & Country Director, Thales in India.
Himani SINGH
Procurement Product Bid & Project Manager (PPM), Thales in India
Discover biography
The company's focus has always been on hiring the best talent.  A perfect mix of relevant expertise, experience combined with the right attitude towards learning and development is what makes a good recruit. The company also looks for candidates' interpersonal skills, the ability to observe and analyse situations, the capacity to work smartly across different teams, and a passion for future technologies. Thales offers a cross-cultural work environment and encourages diversity in the organisation.
We further plan to invest in India by partnering with customers, universities, commercial and technology partners, and to hire and train local people so that we are as local as possible. India is rich in engineering, talented peoples and is certainly a source of competitiveness for our Group to grow. We aim at working for India and from India to extend our global performance and presence.
Employees represent a key asset for the continued success of Thales and all initiatives are focused on meaningfully engaging and empowering them. The future looks bright as Thales continues to enjoy high esteem and recognition as one of the most attractive work places for passionate and committed talent.
Thales is hiring! Are you looking for a career with Thales?
Check out our jobs listed here or write to us at indiahr@thalesgroup.com.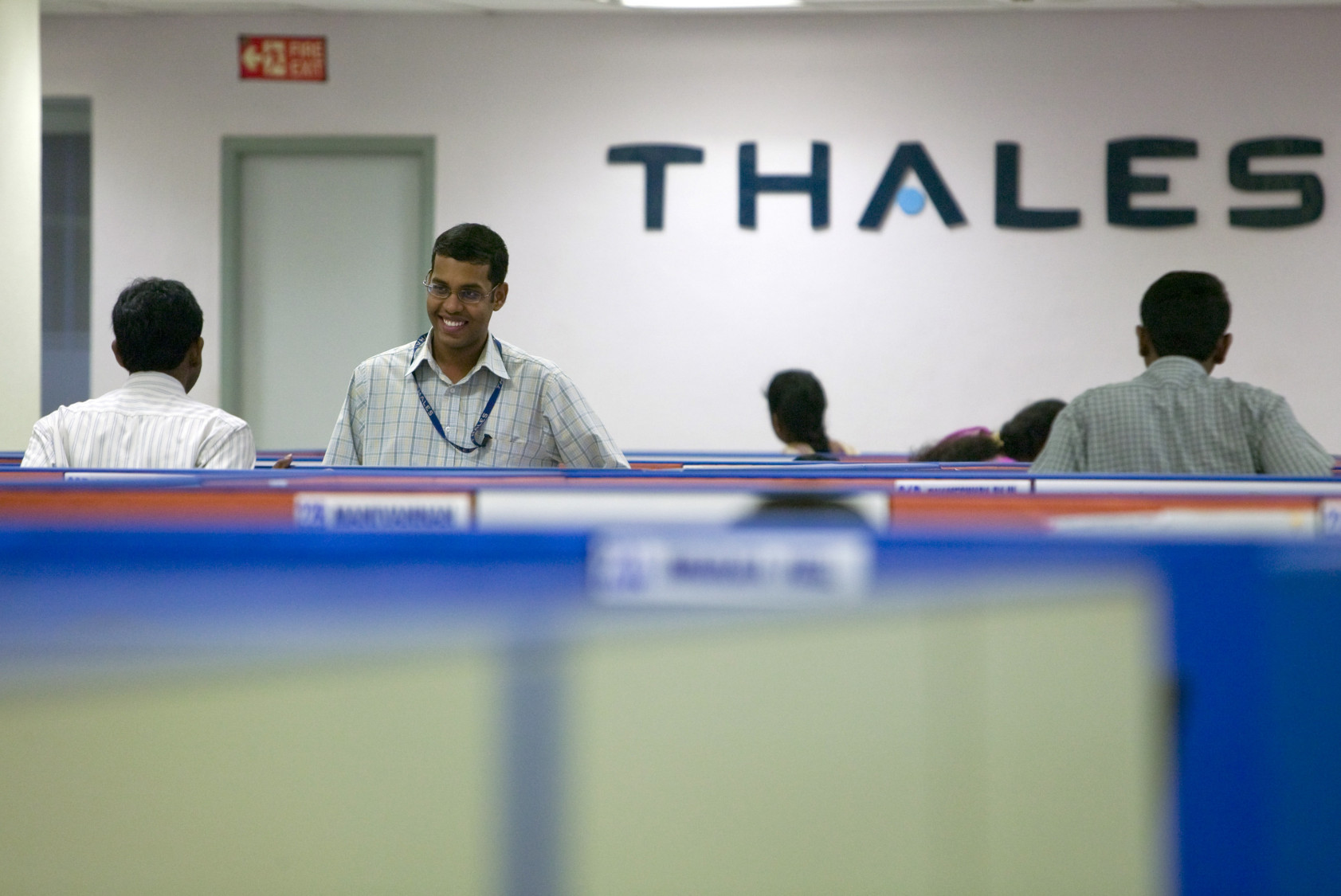 Innovation comes from a constant process of skills up-gradation and maintenance at Thales. With a wide range of talent development programmes, Thales encourages international mobility and organises training modules for identified employees across its offices in France and other countries.
A successful career path is built by constantly maintaining the expertise of employees, a guarantee of their employability. We offer them, with Thales Learning Hub, a broad and diversified training offer. This offer is designed to respond to new technological trends as well as to the job evolutions and aspirations expressed by our employees as part of their professional development.
"Thales has been in India for 70 years and is now changing gears and leveraging the Make in India policy. The  engineering R&D centres not only serve the Indian market or product lines but also cater to export markets.
India is an innovative country and a fantastic hub in terms of competitiveness. The country is occupied with a lot of skilled engineers. That's why the company has opened an R&D centre in Bengaluru. It is also a source of competitiveness in supply chain when we deal with Indian suppliers/partners. India is a country where you find competent engineers, as R&D is at the heart of what we do.
Out of 80,000 people in Thales, 25,000 are in R&D. That's why being in countries with highly qualified engineers is extremely important to us. We foresee Thales employing more talented engineers in the coming years in India.
If you look at our 25,000 people in R&D, 3,000 are dedicated to R&T. Of the remaining 22,000 R&D people, 17,000 are in system and software. Around 5,000 are in other disciplines - optics, mechanics, etc."
Excerpts from Patrice Caine's interview with Business Today
Thales has been at the forefront of closing the gender gap at its offices all across the world. The company believes that diversity is critical to improving business performance. With leadership in aerospace, space, Defence, security and transportation, the Group employs some of the most highly skilled staff across the globe. Over 80, 000 employees of Thales work in a dynamic, collaborative and inclusive work environment to deliver innovations that make a difference to customers, to society and to the company itself.
Our goal is to match our market leadership with a best-in-class recruitment policy. We hire people from a variety of backgrounds and take active steps to fight all forms of discrimination. Recruiting local staff in all our countries of operation helps us to understand our customers better. And having four or five nationalities working together in the same team generates a range of different points of view that can inspire new ideas.
The core values of the Group are not confined within national borders. Thales believes that having a well-lead and diverse team can lead to a much higher performance within the workplace as it brings with it innovative thinking, increased engagement and employee retention.
As a company known for innovation and high-end technology, Thales provides initiatives that deliver professional development opportunities, meaningful missions and programmes, teamwork and a multicultural environment to bring out the best in an employee.
In 2022, women accounted for 25% of new hires in India. Thales has more than 19% of the Group's most senior positions held by women in 2022. One of the aims of our recruitment policy is to raise that proportion and to provide more opportunities for women to drive the company's future success.
We recruit a significant proportion of our workforce from engineering schools, but the number of women attending these schools is falling at some places. Thales is trying to address this problem through initiatives aimed at attracting young women to scientific and technical careers, such as the Women's Forum and the Elles Bougent association.
Thales in India is proud to share that it has been named one of the Top 100 Companies for Women in the country for the fifth year in a row in 2023. This award, presented by Avtar - The Power of Diversity and Seramount, reflects a global commitment to diversity and inclusion across the Group.
Thales lays particular emphasis on nurturing the future talent through  internships. In India, for example, 80 students have already joined the company as interns in February 2023. These opportunities can be an important springboard to permanent employment for these young people: each year, about 80% of the students on work-study and internship programmes are hired in engineering roles on fixed or indefinite term contracts.
At Thales, during an internship, you work on real projects, get acquainted with the current market trends, sharpen your technical skills, and learn in-demand technical skills especially emerging technologies. Apart from this, Thales internship introduces you to the real corporate world, teaches you professional ethics and makes you industry ready. With an internship, you could become an engineer way before your graduation which could prove to be extremely helpful for an effortless adaptation to work environment when you join a full-time job.
Head of ECC Bengaluru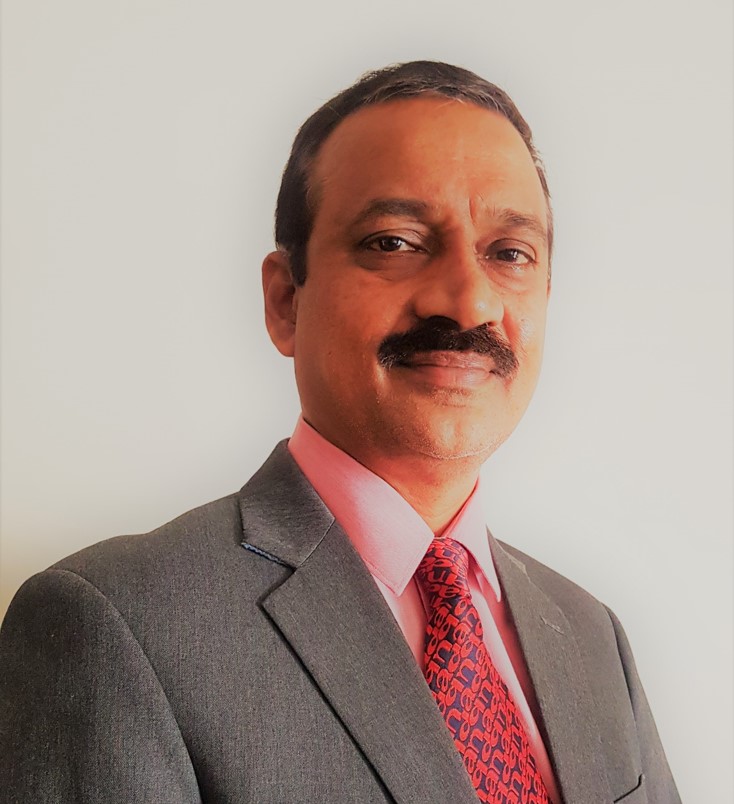 Satish Menon
Thales' Engineering Competence Centre in Bengaluru is the first-of-its-kind in India that focuses on hardware, software and test bench design capabilities for both the civil and defence sectors, serving global needs. Today, this centre is focusing on its activities in defence, aerospace and transportation businesses and the credit goes to our skilled engineers who are leading this centre on the path of global growth.
Head of ECC Noida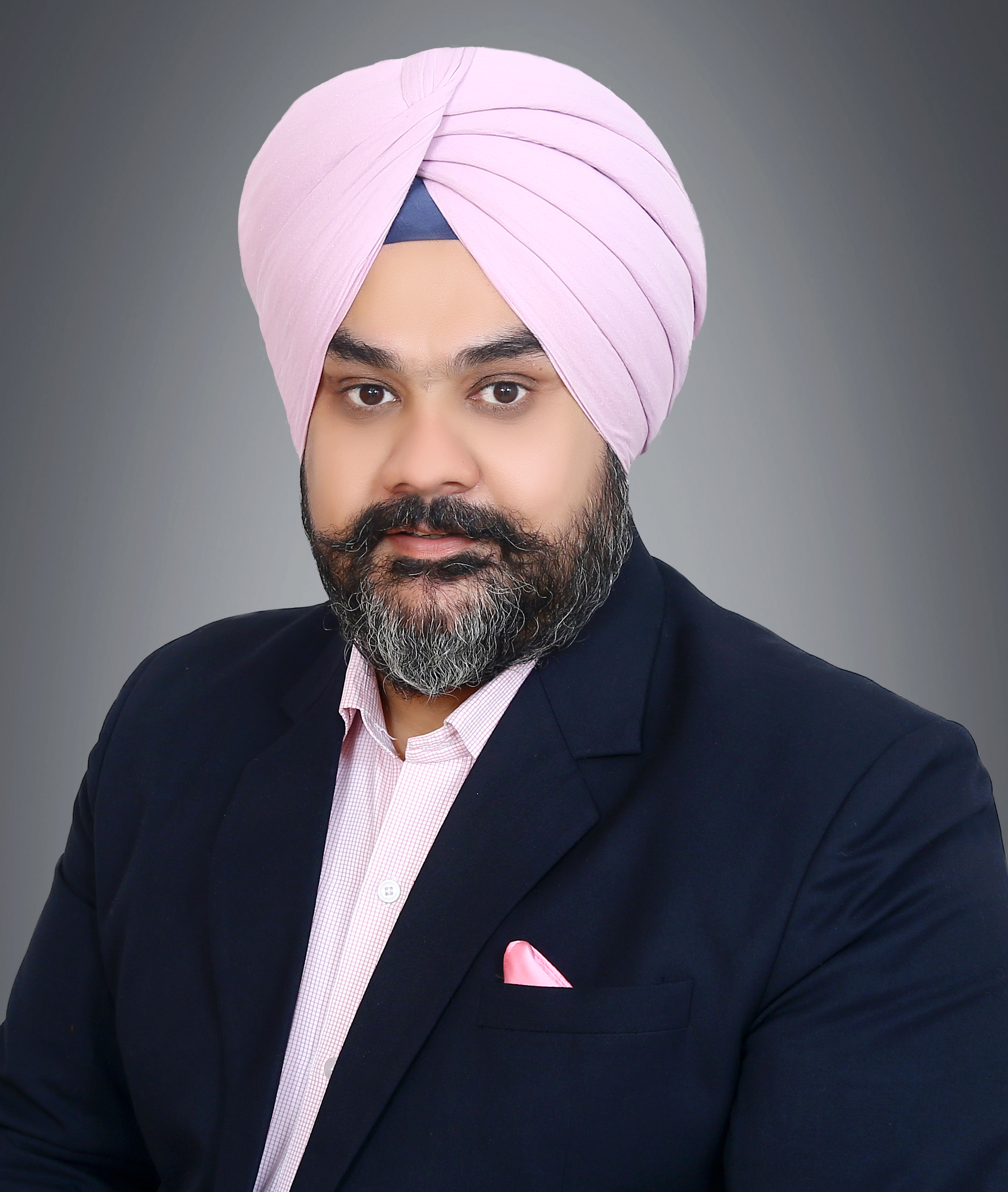 Guljeet Bamrah
Our Engineering Competence Centre in Noida plays a key role in the Digital Identity and Security business for Thales, where our engineers work on innovative solutions using various cutting-edge technologies for authentication, encryption, cyber-security, biometrics, among others. I'm proud that our talented engineering teams here are working on projects for India and for the world. 
We will share here when we have open opportunities for internship with Thales in India.