Thales entered the Hungarian market in 1991 and delivers solutions and services for the Transport, Aerospace, Security and Defence markets. With 80 qualified people, Thales delivers systems and services to best meet their customers' needs. With its long-time expertise and skilled employees, Thales has been able to establish itself as the leading supplier of modern signalling and train control technology in Hungary.
Thales Rail Signalling Solutions (Thales RSS) is a joint-venture between Thales and Prolan, with Thales as the majority owner. The strong relationship between Thales in Hungary and Austria beneficially contributes to providing the best solutions to customers in Hungary.
The local office in Budapest underlines Thales' localisation approach. Including suppliers and subcontractors, Thales secures several qualified jobs in Hungary. Thales collaborates with local industry and trusts on local expertise. Together with its local establishment in Győr, Thales carries out the development and maintenance of safety-critical software used in Hungary.
Thales is a member of the Hungarian Rail Association (HUNGRAIL), the Hungarian Scientific Association for Transport (KTE) and the Joint Venture Association (JVSZ). Furthermore, Thales is an active contributor on several professional forums, like the Hungarian Rail Technology Journal.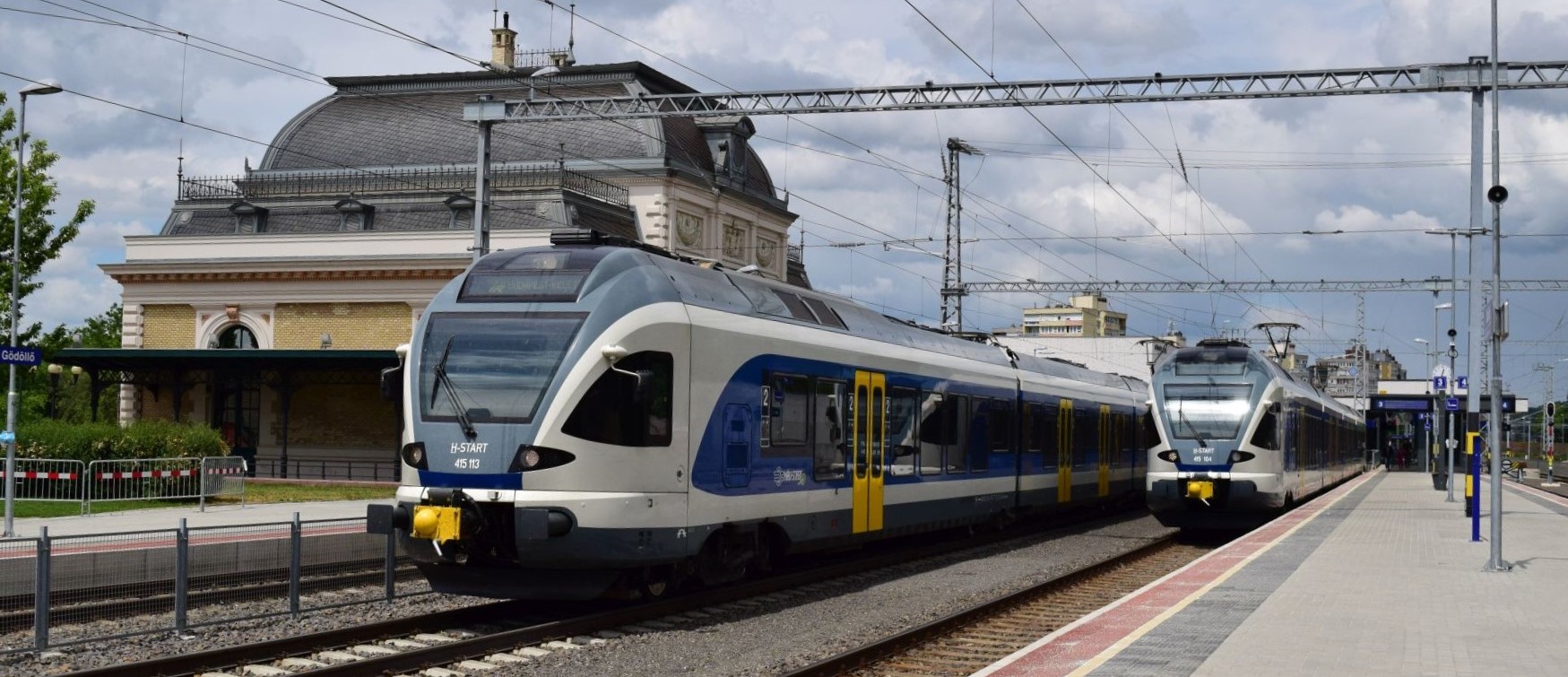 Thales is a leading supplier of signalling and train control technology.
In the past few years, Thales has installed electronic safety equipment in nearly 50 railway stations, like Győr, Békéscsaba or Székesfehérvár, within the scope of 20 large-scale projects. Thales electronic interlocking technology has been deployed at the three largest railway stations of the Hungarian railway network. These systems guarantee the safety of passenger and freight transport day-by-day.
 
Thales was the first company to install the signalling system European Train Control System (ETCS) of the European Rail Traffic Management System (ERTMS) in Hungary.  ETCS Level 1 trackside equipment has been implemented by Thales on a total length of more than 200km including key railway lines, nearly 500km have been equipped with ETCS Level 2.
 
Through its localisation approach and the local development and maintenance of safety-critical software, Thales solutions are in compliance with local requirements. Combining this local expertise with know-how from Thales experts worldwide, Thales is able to provide solutions that fulfill the highest safety standards.   
Thales is a major actor in the Hungarian Air Traffic Control landscape.
Since 2007, Thales provides HungaroControl – the Hungarian air navigation service provider – with its latest state-of-the-art products and services, guaranteeing the safety and fluidity of the national airspace.
 
The cooperation between Thales and HungaroControl goes beyond the Hungarian borders, enabling Kosovo to reopen its upper airspace for civilian traffic over flights in 2014.
 
Moreover, Thales is partnering with HungaroControl and Searidge Technologies for a collaborative development of more sophisticated remote tower concepts. Thales brings its portfolio of air traffic management technologies and system integration expertise to this partnership.
 
"The development and deployment of remote towers is yet another way HungaroControl will deliver benefits to its users. Partnering with Thales and Searidge accelerates these benefits for Hungarian airspace users and allows us to share our expertise with other ANSPs."
Dezső Dudás, Head of Strategy and Project Management, HungaroControl
 
Thales has supplied its Instrument Landing System to Budapest Airport, bringing an indispensable aid to approach and landing, and ensuring the safety of more than 10 million passengers every year.
Thales has supplied Hungary with its Ground-Air-Ground Radiocommunications system, within the framework of a NATO programme.
Thales has developed NATO's Air Command and Control System (ACCS), setting new standards of interoperability for air operations with a single, integrated approach to planning, tasking, monitoring and mission execution. Hungary, as one of the eleven replication sites, will benefit from the most advanced Air Command and Control System.