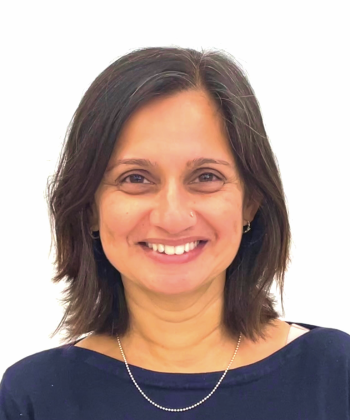 Maneesha Bhate SUMIEN
VP Strategic Partnerships & Business Development, Digital & IFE, InFlyt Experience
Looking for availability for Maneesha Bhate SUMIEN ?
Maneesha started her career at Unisys in Software development and led key technical projects prior to joining Thales in 2006.
During her 15 years at Thales, Maneesha has held several leadership positions in Engineering and most recently as the Technical Director for Digital Services at InFlyt Experience. She is responsible for creating and enhancing key business relationships and partnerships with companies that represent value growth for the IFE Business Line (BL) and our customers.
In this role, Maneesha via her deep understanding of the unique goals, value propositions and challenges of our Market and Customers, our Regional account teams, and other Thales Business Lines has routine customer and partner engagement at all levels of leadership to further Thales InFlyt Experience's goals aligned with the Strategic Business Plan for IFE and Digital. 
She holds patents for Bluetooth Integration within the aircraft cabin (February 2018), and Group Shopping extension to e-Commerce/shopping (March 2022). 
Maneesha's other accomplishments include several awards within Thales over the past few years. She was also featured in the 2020 "Celebrating Women in Engineering at Thales" event and was selected to participate in the "Impower" programme offered by Women Unlimited, Inc. in 2016.
Maneesha is the holder of a bachelor's degree in Mathematics from the University of California, Berkeley, and a master's degree in Computer Engineering from the University of California, Irvine.
Speaker Topics
Digital Services
Strategy
Partnerships 
Business Development
Innovation
 
Areas of expertise
Spoken language
English, French
Want to book Maneesha Bhate SUMIEN ?
Do not hesitate to consult us for any events, webinar or conferences.