Overview
---
Thales is a global technology leader with more than 77,000 employees on five continents. The Group is investing in digital and "deep tech" innovations – Big Data, artificial intelligence, connectivity, cybersecurity and quantum technology – to build a future we can all trust.
In the markets of defence and security, aerospace and space, digital identity and security, and transport, Thales provides solutions, services and products to help its customers – companies, organisations and governments – to carry out their critical missions.
 
77,000*
employees (*excluding ground transportation)
€1,556 m
adjusted net income
€2,527 m
free operating cash flow
Our purpose
---
A company's purpose encapsulates the long-term objectives of its business. It explains why it exists and where it is going.
Building a future we can all trust.
This expression of Thales's purpose, crafted following a broad consultation of our employees, perfectly encapsulates the DNA that has defined the company since its foundation over a century ago.
Thales's customers are large organisations such as government agencies, administrations, institutions, cities and businesses. The common denominator is that they all provide or operate systems, services and infrastructure that are vital to society in the areas of defence, security, air and rail transport, banking, telecommunications, etc.
In all these areas, trust is a key requirement for our customers and their users, and it is directly dependent on a number of factors:
Our systems carry out critical, and sometimes vital, missions; they must be infallible, and able to withstand any malfunction, whether accidental or malicious.
This is the basis of how our company operates, how we relate to our stakeholders (customers, shareholders, suppliers, civil society…) and how we develop our technologies.
Responsible, sustainable R&D
In the service of human progress and the sustainable development of our societies.
By nurturing and earning trust, we will help realise the extraordinary potential of technology to meet the major challenges of today and tomorrow.
---
What we believe
Trust is an essential part of everyone's day-to-day interactions with organisations, governments and other individuals.
It's critical to the sustainable development of our societies.
We believe trust cannot exist without security
This is why we focus our collective intelligence and creativity on making the world safer and more secure for all. From mobility solutions to space programmes, from protecting the homeland to securing critical infrastructure and enterprise information systems, all the sectors we serve have a vital role to play in our societies. We support our customers in their decisive moments, helping them manage ever greater complexity and make decisions faster and more efficiently in routine situations as well as times of crisis, on the battlefield and in our major cities, from the depths of the oceans to the edges of space and cyberspace.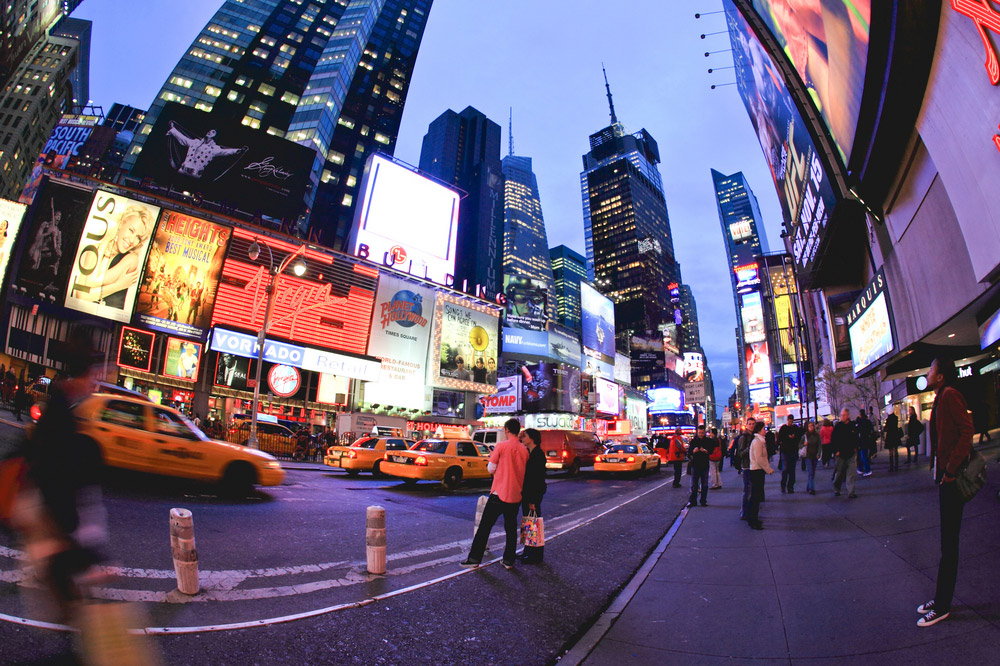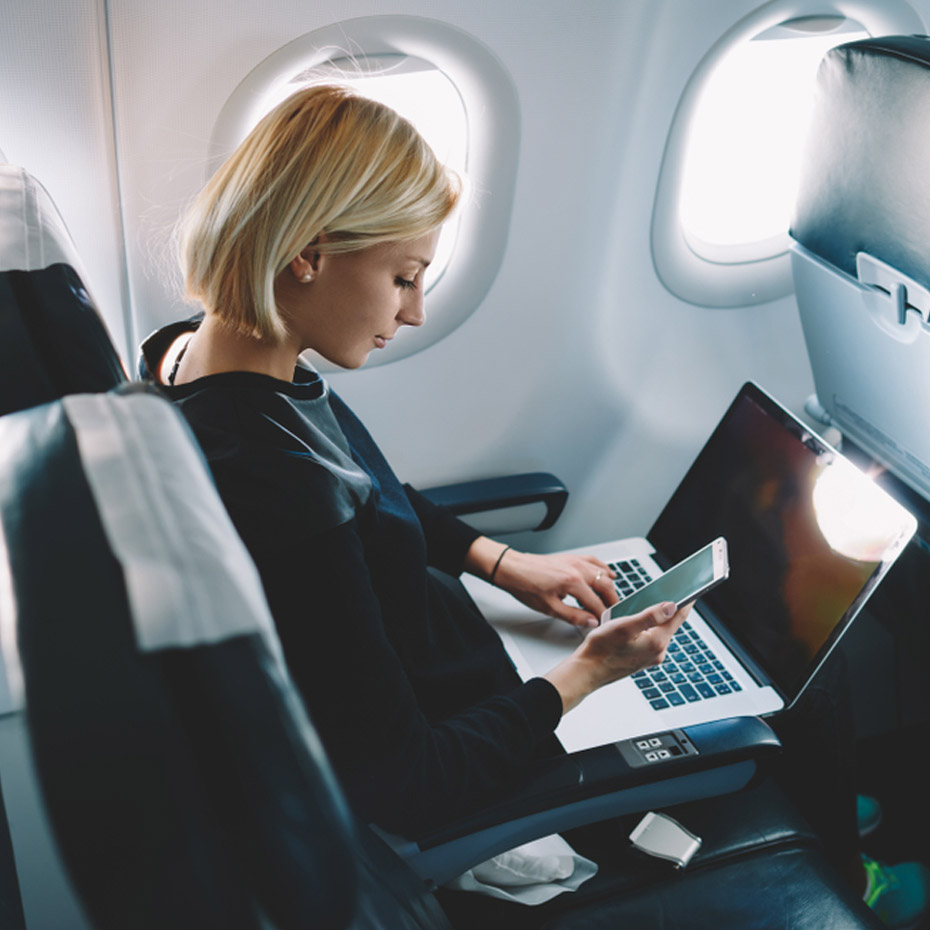 We believe technology drives progress
If people can travel, learn and interact, and if institutions can count on us to ensure uninterrupted flows of people and data, it's because our technology lets them do it in ever greater safety and security.
By transforming the most innovative technology into creative, resilient, sustainable solutions, we help our customers cope with uncertainty and push back the boundaries of the possible. In a constantly evolving world, we need to see as far ahead as we can and analyse the forces of change to ensure that worldwide flows of people, goods and data are never compromised.
We are proud to assume the responsibility this entails.
We step up to these challenges with focused determination and an overarching sense of pride. We're proud that our knowledge and our energy can be of benefit to the people who make the world go round. We accept these challenges proudly, with method and style, and we're ready to assume the vital risks involved.
This responsibility comes with commitment.
Being in the business of trust means we need to set an example in terms of ethics and integrity. Fighting corruption and influence peddling, for instance, is a top priority for the Thales Group, and measures are in place to ensure strict compliance with national and international rules of fair trade and competition, personal data protection and due diligence. Thales also requires its partners and suppliers to display the same exemplary behaviour. 
For Thales, being a responsible business also means contributing to the well-being of society at large. The Group's community engagement strategy is focused on supporting education and professional integration, promoting digital citizenship and protecting the environment. 
Because we are also aware of our obligations to the planet. For a number of years, Thales and its global workforce have actively pursued an environmental protection policy aimed at reducing the risks and impacts of our own activities and products, and developing new technologies to monitor and measure the effects of climate change.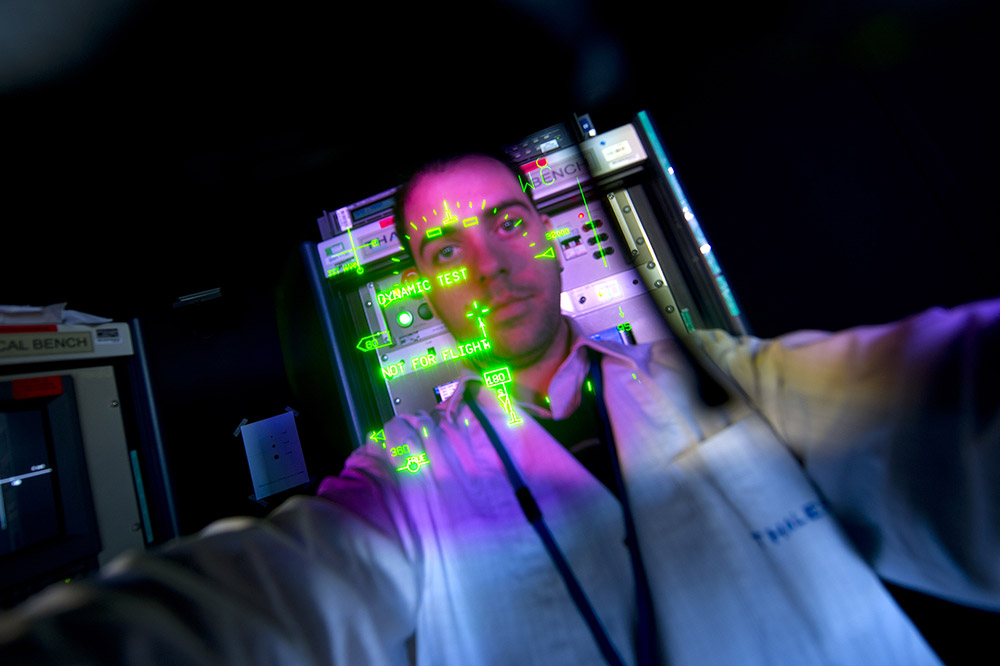 We believe in the power of the imagination and the virtues of professional rigour...
...to systematically push back our limits and transcend the challenges of our times. We strive to excel and to go the extra mile in everything we do. But although our professional universe is governed by tried and proven methods and systems, we also have the courage to explore uncharted territory. In our choice of technologies and the ways we work with our partners and tackle complex issues, we are capable of making bold decisions, and often play a pioneering role. We can act with assurance, and without pretension, because our methods have proven their worth and because we're not afraid to show who we are — motivated, energetic, imaginative people with a rigorous approach, unflagging determination and the insight to accept that people's lives and livelihoods may depend on us.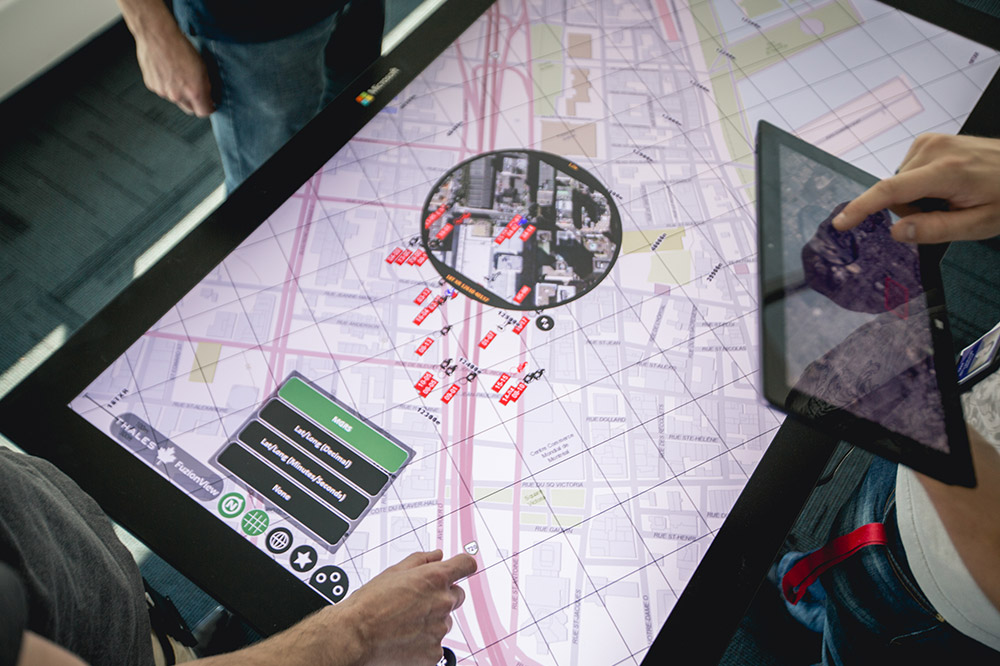 We are passionate about science and technology. 
But we also believe that human beings need to remain at the centre of the systems and solutions we develop, come what may. 
This is why we strive to build long-term relationships with our customers, working with them hand-in-hand from system design to equipment maintenance to ensure they remain in control at all times. In the field of artificial intelligence (AI), which has tremendous possibilities but also raises some concerns, Thales is an advocate of "trusted AI": an AI that is transparent (can be seen to meet specifications and follows clear rules), understandable (can explain why a decision is made and implemented in a language understandable to humans) and ethical (complies with legal and moral frameworks).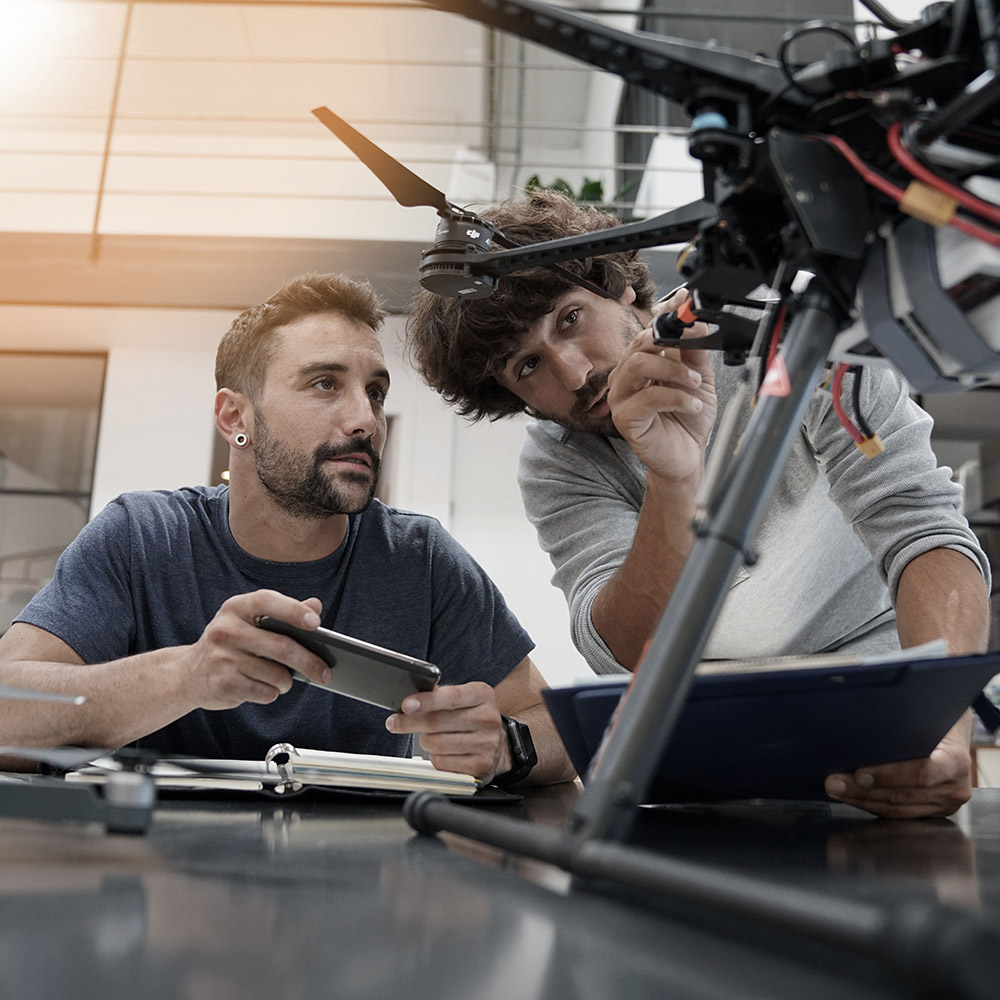 We believe that innovation should be open, shared and sustainable.
This is why we work with universities and research institutes all over the world, and with other major corporations, as well as smaller businesses and start-ups. 
It's also why we are committed to sharing our talent and expertise with civil society, and particularly with those who risk being left behind by technological progress. It's by sharing the extraordinary technological advances of today that we will create a future in which everyone can actively contribute to changing the world.
We believe that incorporating environmental factors into the product development process helps to drive innovation forward. It creates value for our customers and is one of the keys to achieving long-term resilience in a complex and uncertain world.
We believe that strength lies in diversity and inclusion.
We refuse to accept any form of discrimination on the grounds of gender, origins, age, political or religious opinions, union membership or personal disability. We actively encourage people from different backgrounds and cultures to work together, because we see diversity and inclusion as key enablers of innovation and performance. We are intent on building an inclusive working environment that promotes gender diversity, creates opportunities for men and women of different nationalities, age groups and professional backgrounds, and supports the professional development of people with disabilities.
 
We have inherited the legacy of the men and women who have forged our strength for over a century by constantly adapting to a changing world, and whose ambition, courage and conviction have made Thales one of the world's most respected companies. Today, we are continuing to unleash this potential wherever we are needed and whenever we can be useful, determined to harness the tremendous power of technology to build a future that everybody can trust.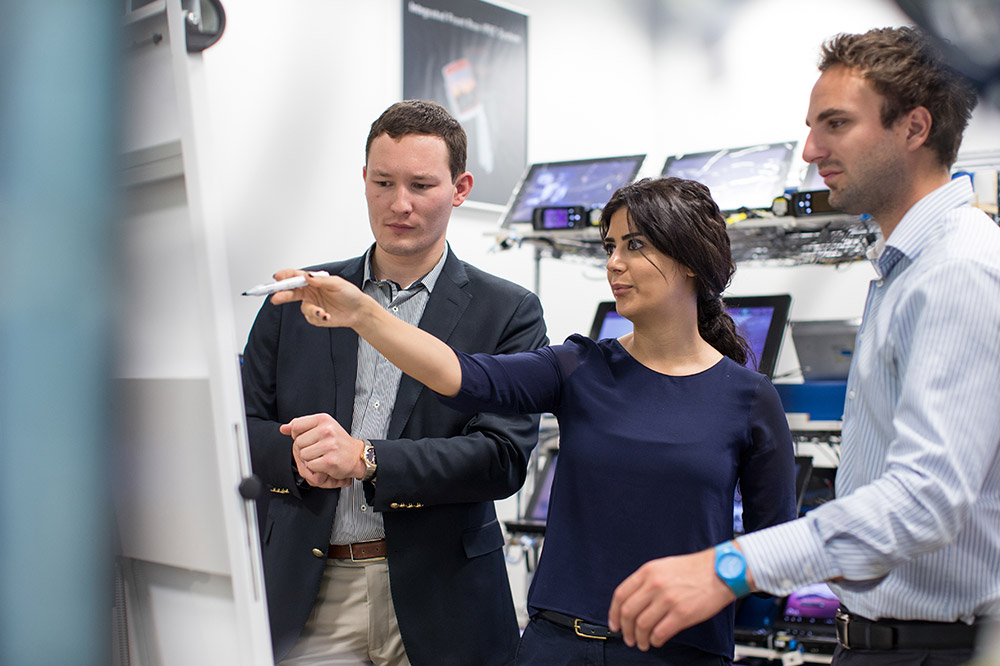 ---
Shareholders
48,95 %
Free float, of which employee-owned: 2.89 %