Committing to Environmental Protection
Products and Services for Sustainability
Offering customers innovative and eco-responsible functions and services that will enable them to reduce their own greenhouse gas emissions.
In line with the second objective of its Strategy for a Low-Carbon Future, Thales works to offer its customers innovative and eco-responsible functions and services that will enable them to reduce their own greenhouse gas emissions.
How do we do it?
By developing smart traffic management solutions (encompassing rail, road, sea and air) that will reduce emissions.
By optimising the energy efficiency of the digital world through the development of solutions that are "designed for energy efficiency" in the areas of digital data science, algorithms and artificial intelligence.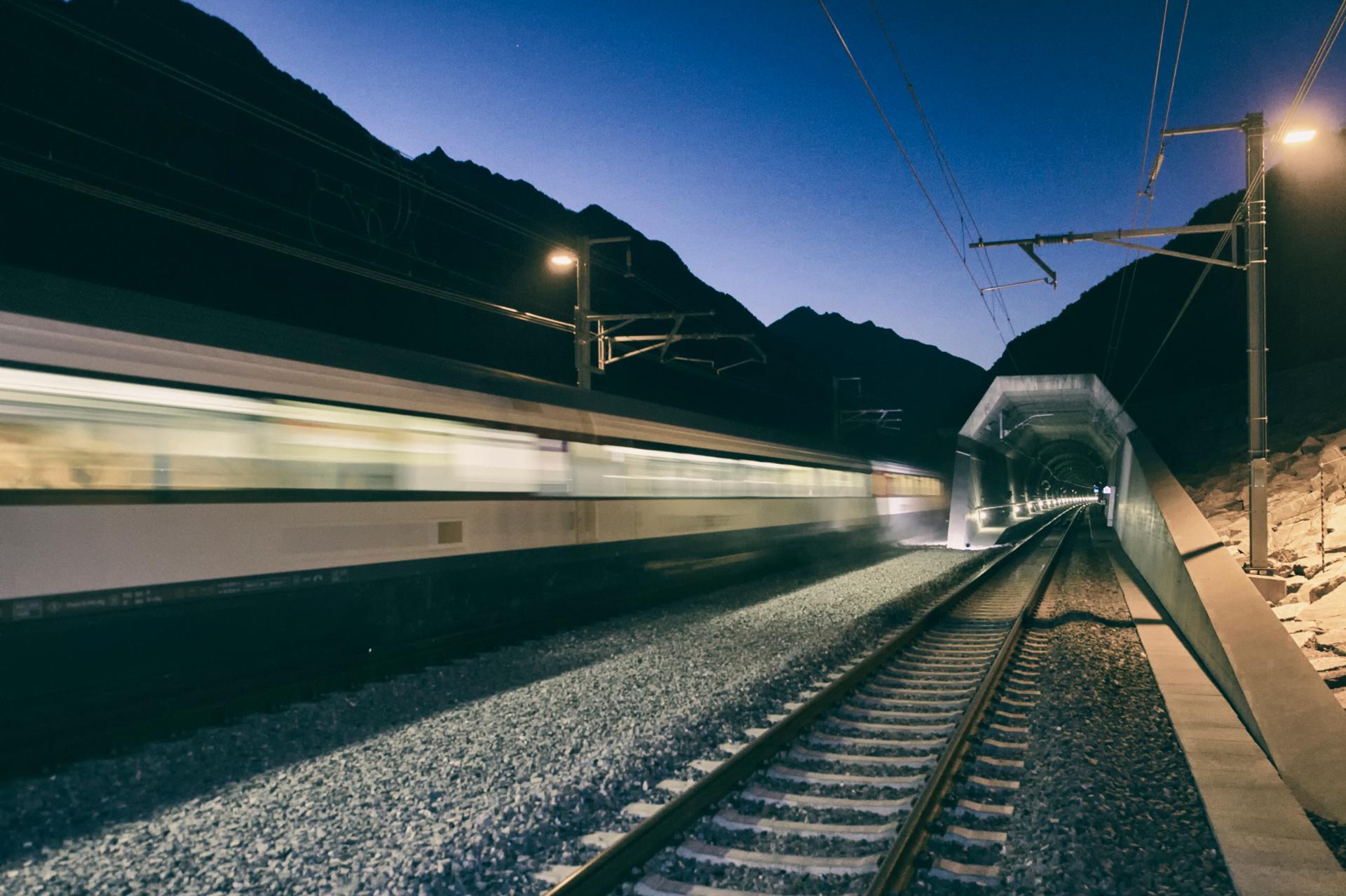 Everywhere that human beings travel, Thales technologies and innovations (such as lighter aircraft, optimised flight paths, energy saving trains and metros, and smoother urban traffic flows) help make people safer and more comfortable, while improving the environmental performance of equipment. 
Thales's solutions for air and ground transportation operators are designed to optimise operating efficiency while limiting environmental impact (by optimising flight times, securing flight paths, reducing fossil fuel consumption, and helping to reduce emissions of pollutants such as carbon, sulphur and nitrogen oxides). 
Air Transport
Thales has more than 30 years' experience of developing flight management and air traffic management functionalities designed to improve performance and reduce impact (in terms of noise, fuel consumption and emissions) during all phases of a flight. 
New-generation flight management
systems used on over
50,000
flights (2020)
Thales participates in the European SESAR programme, which coordinates R&D in the Air Traffic Management domain. In 2020, Thales helped to equip commercial aircraft with new‑generation flight management systems which were used on over 50,000 flights whose environmental performance was recorded.
Acting now to reduce the climate impact of aviation
Download Thales's White Paper on Green Aviation:
Rail transport
Traffic management and driver assistance systems make it possible to safely increase the number of vehicles circulating in real time on rail and urban transport networks, while optimising energy consumption and reducing congestion. 
Thales also develops payment solutions that facilitate the interoperability of transport modes, making public transport more attractive, and contributing to the reduction of CO2 emissions. 
White paper: Decarbonisation in Transport
Decarbonising transport: the case for railways
Railways play a vital role in countering the dangers of climate change while supporting the economy and connecting people. 
Thales is working to make trains smarter and optimise rail traffic in order to deliver a 30% saving in energy consumption.
 
---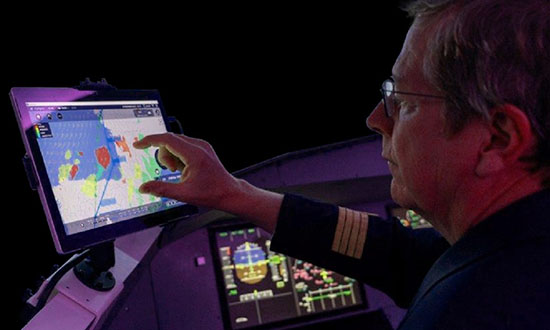 Pureflyt
The PureFlyt flight management system optimises aircraft trajectory in each flight phase, thereby reducing fuel consumption as well as CO2 and NOx emissions.
---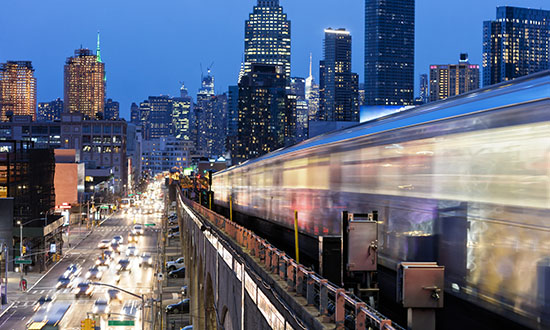 GreenSpeed
Sustainable mobility is another driving force that pushes Thales to innovate. Thanks to the capabilities provided by a number of complex algorithms, Thales's  GreenSpeed driver advisory system optimises train speed in order to save energy, thereby reducing emissions by up to 15% – equivalent to the annual consumption of an urban area with around 2,000 inhabitants.
---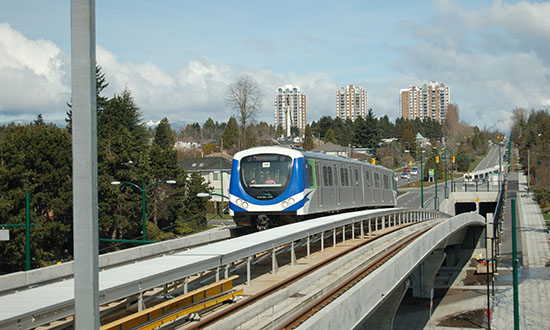 Green CBTC
The Green CBTC feature of the SelTracTM
CBTC solution utilises automatic driving, which reduces energy consumption and facilitates regenerative braking. This improves energy efficiency and reduces CO2 emissions while maintaining service frequency, delivering a 15% reduction in traction energy consumption           (comparable with the GreenSpeed solution in terms of achieved benefit).
---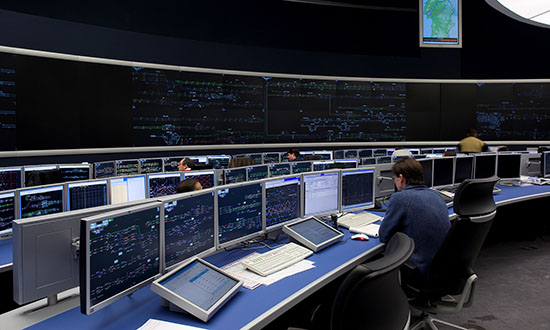 ARAMIS TM
ARAMISTM is a rail traffic management and control solution designed to ensure reliable, safe, punctual and energy-efficient operations. It automatically detects conflicts and proposes operational solutions, thereby optimising capacity. ARAMISTM reduces CO2 emissions by boosting both efficiency and capacity by more than 30%.
Working together - Movin'On
Thales is a founder member of Movin'On LAB, a "Think and Do Tank" made up of key players in the mobility ecosystem. Thales helps to promote sustainable mobility by contributing its expertise in the areas of digital and cybersecurity. Movin'On press release
Data analysis makes cities function more efficiently. Thales's solutions collect data on parameters such as water and energy consumption, uptake of various public and private services, and public transport ridership, allowing city authorities to improve residents' quality of life and reduce their environmental footprint. 
Through its data analysis solutions, Thales helps city planners and managers to: 
Efficiently leverage smart city data, to better understand and anticipate the needs of residents and offer them secure and optimised services that make their lives easier.
Provide motorists and train passengers with updates on traffic conditions in near-real time via traffic information systems.
Manage day-to-day operations more effectively, and coordinate response actions by various agencies, especially in the event of an emergency.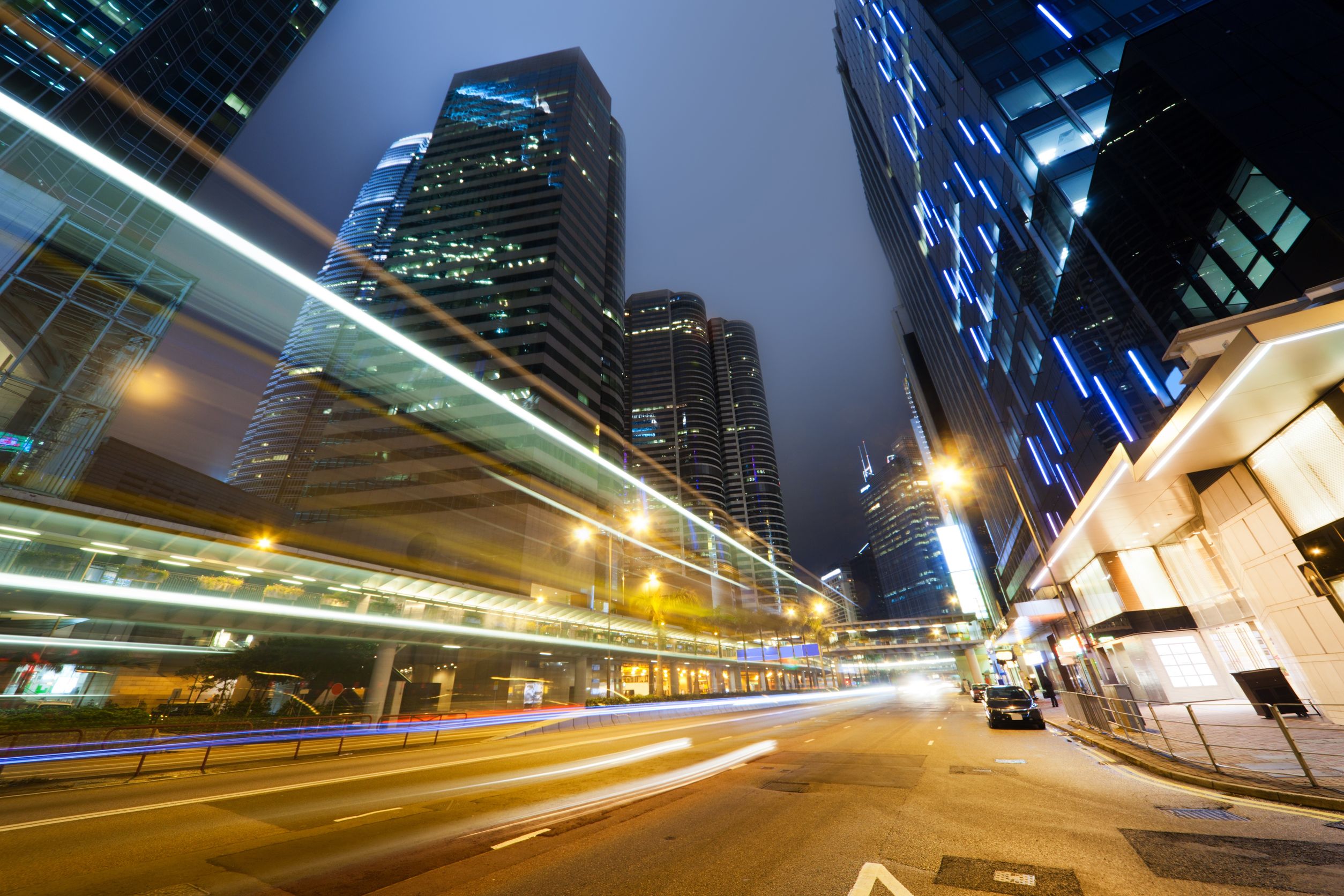 ---
TransCity
TransCityTM is a scalable, modular ticketing solution for interoperable mobility, with built-in capabilities in terms of cybersecurity and personal data protection. 
It improves the attractiveness of public transport networks, while contributing to the reduction of CO2 emissions. 
50 million daily transactions are managed via TransCityTM .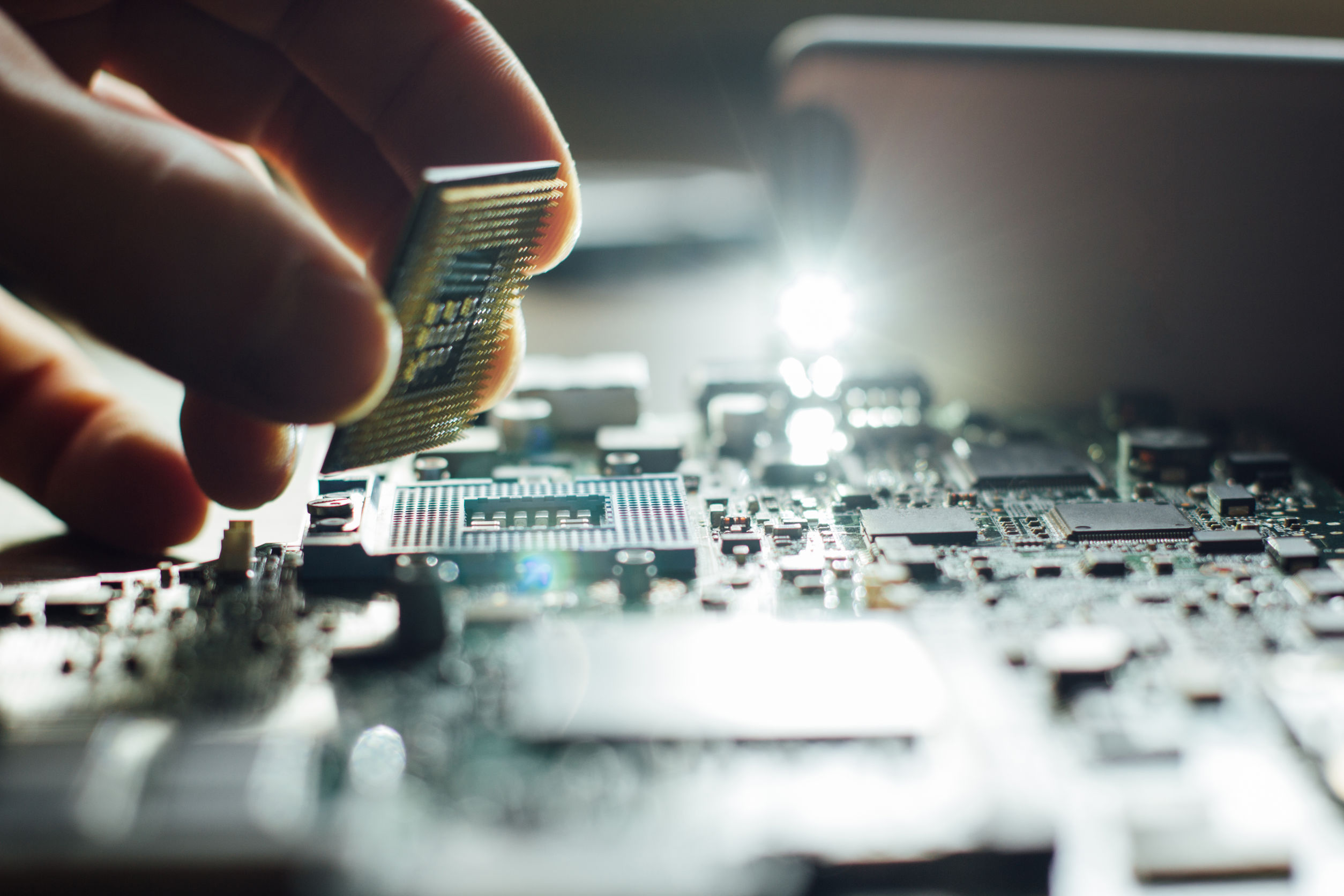 Integrating energy transition issues into product design
To deliver genuine sustainability, the incorporation of environmental factors into the product development process has to  create value for Thales and its customers, in terms of improved operating conditions, reduced total ownership costs, and optimised end-of life management. This aspect is addressed specifically via Thales's product policy, and via the eco-design initiative, which is aimed at reconciling value proposition with reduced environmental impact. 
Two priority areas for improvement:
Use of sustainable resources in product design and manufacturing, with a particular focus on hazardous substances, quantities of materials, and recyclability.
Reduction of energy consumption and CO2 emissions during product use.
---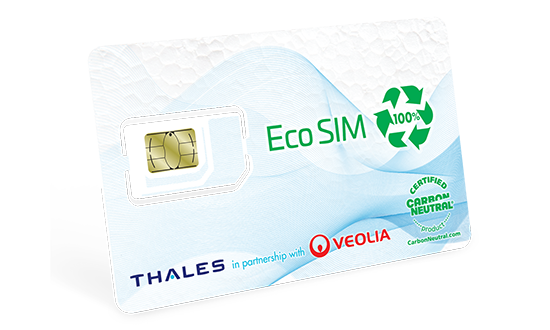 eco-SIM card
Thales and Veolia have developed the innovative "eco-SIM card", made of plastic recycled from old refrigerators.
---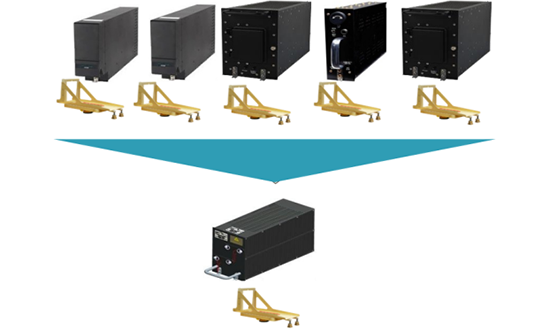 MACC
The Multi-Application Critical Controller (MACC) has been specially designed to meet auxiliary system requirements by incorporating all systems into a single housing. Replacing five LRUs with a single module helps reduce material use and contributes to reducing CO2 emissions by more than 60%.
---
DYON
DYON, Thales's innovative hybrid-energy solution, automatically switches between a vehicle's auxiliary generator and lithium batteries to power on-board systems in military vehicles and containerised defence systems. Solar panels can also provide additional power.
---
GO12 Radar
GO12 Radar is Thales's latest-generation medium-range radar for ground and coastal surveillance. 
Solar panels are used to charge the radar's batteries, thereby reducing CO2 emissions, and avoiding the need to use a generator or connect to the power grid in hard-to-reach areas. 
---
Reducing our digital carbon footprint
Reconciling the boom in digital technologies with environmental imperatives.
Thales is taking a proactive approach to the issue of "digital sobriety", and is committed to developing a long-term strategy. The Group is making a binding commitment to take action now to ensure a lower-carbon digital environment.
In the defence sector, Thales is developing remote services and secure connectivity solutions which, in addition to reducing energy footprint, help to improve the safety of soldiers in-theatre as well as boosting mission autonomy and effectiveness. 
The Group is supporting revolutionary research projects that include a complete rethink of machine architecture with the aim of delivering a tenfold increase in data storage and processing capacity, while considerably reducing energy needs. This work involves the use of artificial nano-neurones that emulate the functioning of the human brain.
The mission-critical applications that Thales is working on need to be backed up by technology systems that are understandable and can be trusted. TrUE AI is the new development framework for Thales projects in artificial intelligence. Thales is committed to deploying a digital strategy and developing a low-energy digital world. The Group's teams are exploring new avenues to reduce the energy consumption of data-driven artificial intelligence as much as possible, particularly within the framework of TrUE AI. Thales is looking for alternatives to deep learning, which is criticised for its opacity and high consumption of data and energy. 
Edge computing is an optimisation method used in cloud computing that allows data to be processed at the edge of the network in which it is generated. This method reduces the bandwidth required for communication between sensors and data processing centres, by performing analysis and knowledge-gathering tasks as close as possible to the source of the data.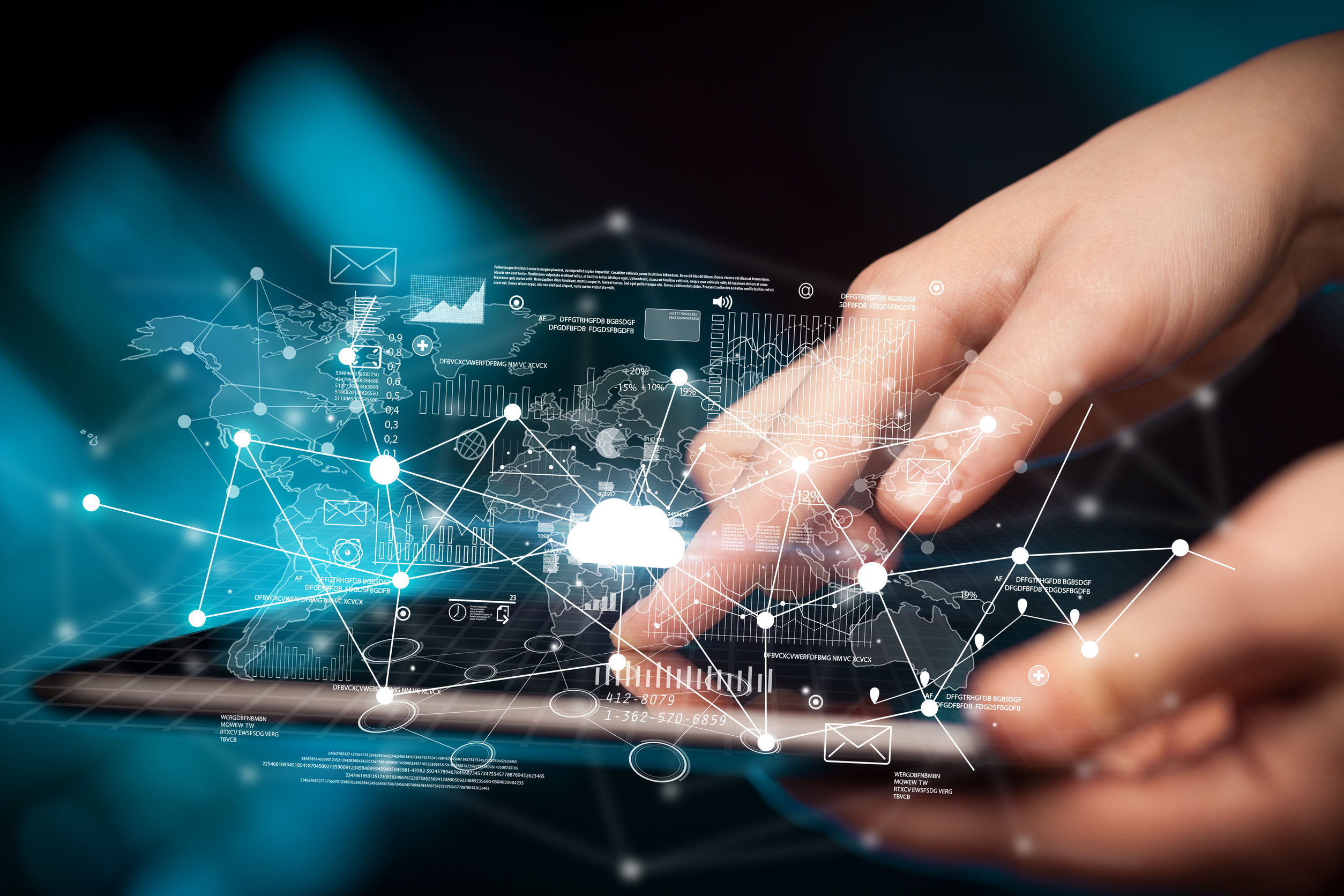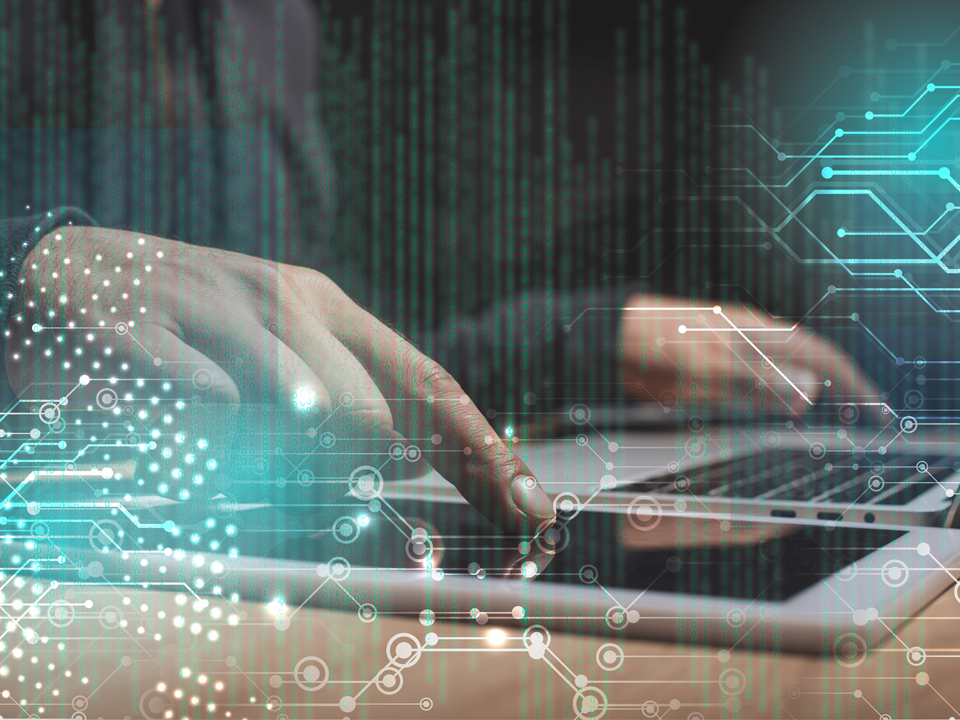 Eco-responsible AI: a major opportunity in terms of environmental protection
AI and data-driven systems have both positive and negative environmental impacts. While AI helps to reduce energy consumption (through optimisation of air and ground transport, smart city applications, etc.), it also consumes large quantities of energy during production and use, just like any other electronic system. Thales researchers are working on a four-pronged approach to make artificial intelligence more eco-responsible:
Reducing the impact of AI during the production phase by applying eco-design principles to product development, and developing software-defined equipment to mitigate obsolescence issues.
Improving AI algorithms by factoring energy consumption into the design of neural network architectures, and, whenever possible, prioritising the development of knowledge-based symbolic or hybrid AI, which is much more energy-efficient.
Favouring data quality over quantity, and adopting distributed architectures that retain certain centralised functions when absolutely necessary, in order to optimise bandwidth usage, and therefore energy consumption, without sacrificing performance.
Improving electronics and implementation by developing electronic circuits that consume very little energy, and leveraging applications of spintronics, the electronics of tomorrow, for extensively connected analogue systems.
---
Sustainable procurement
The Procurement Department plays a key role in meeting the challenges of climate change. Thales is committed to gaining a better understanding of the carbon footprint of those suppliers whose products or services generate the highest emission levels. 
Our Sustainable Procurement policy, focused on value creation, innovation, business partnerships and operational excellence, aims to give Thales a lasting competitive advantage at global level.
The policy has six key priorities:
Holding suppliers accountable with respect to applicable laws and regulations.
Establishing good-quality relations based on mutual loyalty.
Sharing expertise to boost innovation.
Involving suppliers alongside Thales in the fight against climate change.
Providing specific support to local SMEs with opportunities for international development.
Expanding the use of third-sector and social outreach players.
Click the button to find out more about Thales's commitments on sustainable procurement.
In 2021, a "Low Carbon" questionnaire was sent out to more than 100 suppliers in the purchasing categories identified as having the highest greenhouse gas emissions. The questionnaire is used to measure suppliers' maturity based on communication of their own carbon footprint and their reduction strategy. Initial responses from the suppliers surveyed show a growing commitment to this issue.
Also in 2021, the Procurement Department launched pilot tender processes for air travel, short and long-term car rentals and packaging that included weighted selection criteria relating to reductions in the carbon footprint of the goods and services purchased, and to respect for the environment. When entering into the relevant purchasing contracts, suppliers will be required to commit to quantified and milestone based emissions reduction targets.
 
In 2021, Thales received the Supplier relations and Sustainable procurement certification, which rewards companies for maintaining balanced and sustainable relationships with their suppliers. Official certification is a welcome reminder of the crucial role that procurement plays in Thales's corporate social responsibility policy.

" This certification is particularly important because it is fully aligned with ISO 20400, the international sustainable procurement standard that integrates social responsibility into the procurement function. "
— Roque Carmona , SVP, Group Chief Procurement Officer