Being a responsible company
Engaging with our stakeholders
Fast-moving societal changes, the globalisation of trade and the development of digital technologies pose new challenges on ethics and responsibility – not just for Thales but also for our stakeholders.
At Thales, we engage actively with our stakeholders because we see them as a precious source of knowledge and different perspectives that can help shape our decision-making.
Our stakeholders are grouped according to their priorities. This arrangement helps us to better manage dialogue, so we can learn more about what they expect and how this aligns with our long-term objectives.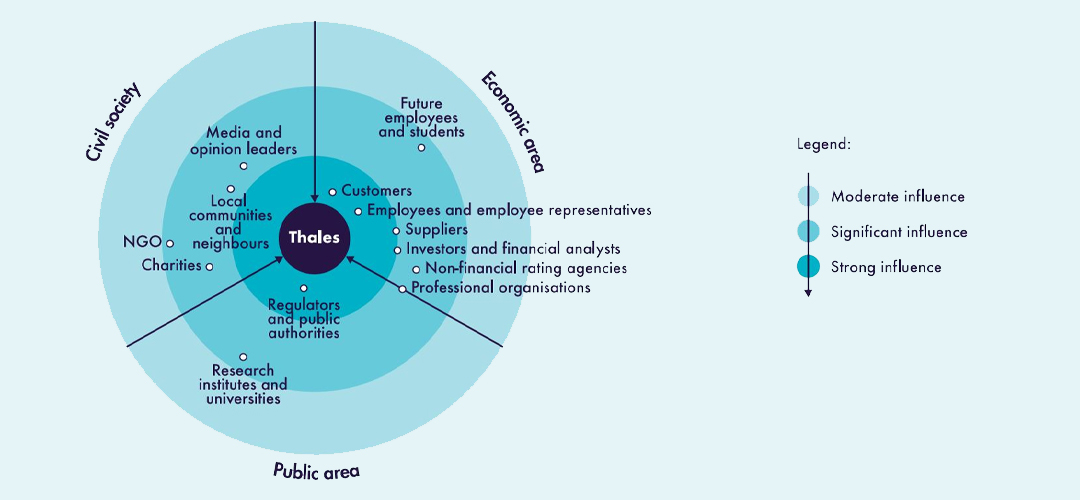 Thales, with the help of an external partner, consulted its main stakeholders around the world (customers, employees, investors, suppliers, partners and civil society) through online surveys and the organisation of numerous interviews. 
This work enabled us to identify and classify Thales' environmental, social and governance issues according to the financial and extra-financial expectations of stakeholders, and the impact of these issues on the Group's activity. They have been formalised through a materiality matrix. This matrix enables better anticipation of future CSR challenges and strengthens the Group's ability to seize opportunities.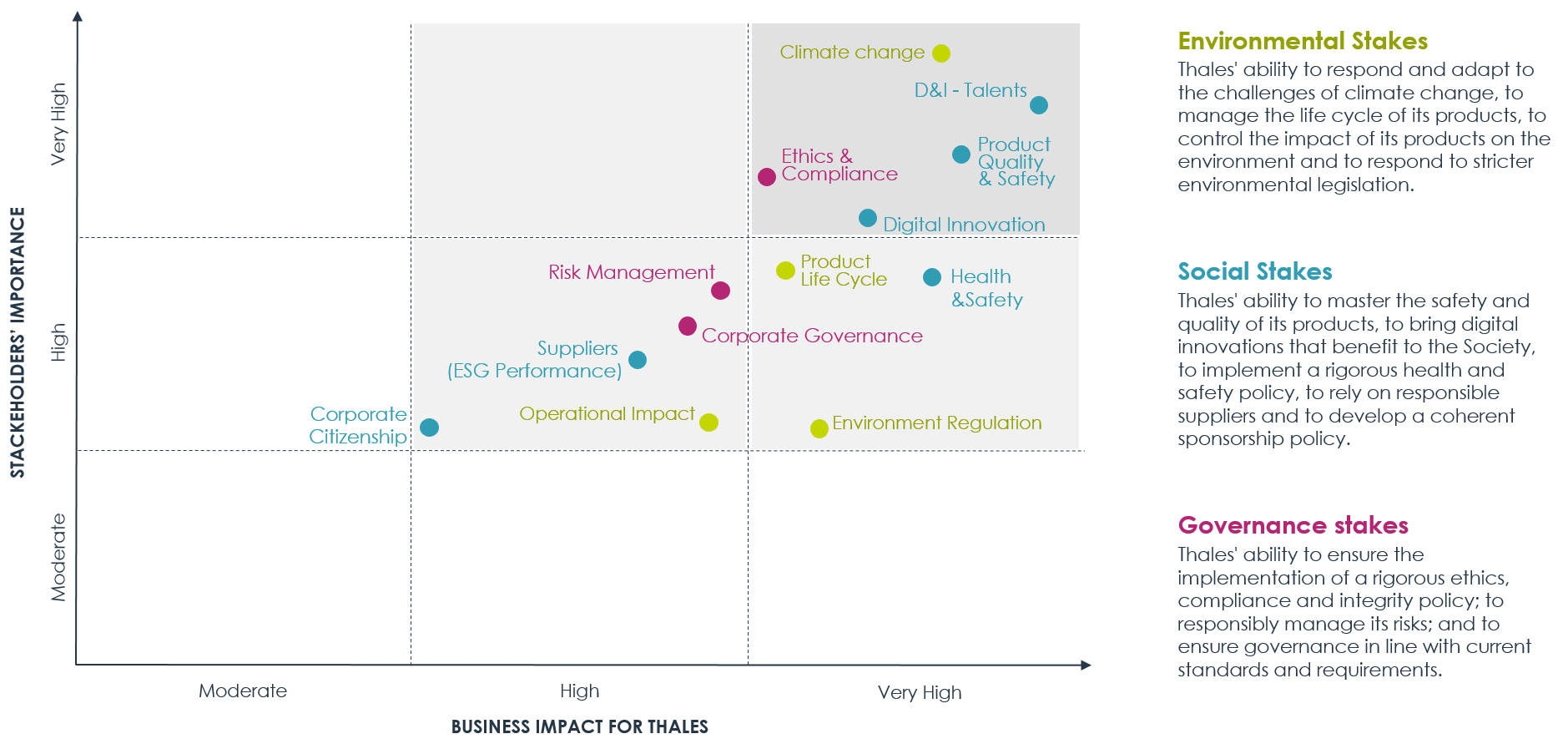 Thales is working with governments, NGOs and industry associations to develop the corporate social responsibility standards of tomorrow. We see this as a way to defend our point of view and give back to the wider community at the same time.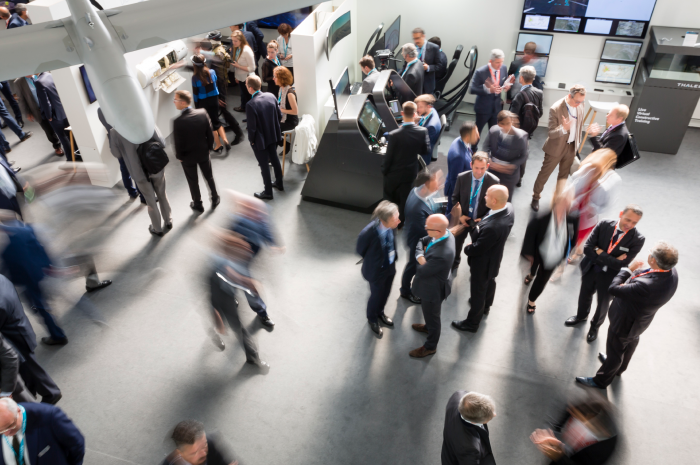 At Thales, we are playing an active role in developing better rules of corporate responsibility and higher standards of ethical conduct, interacting constantly with official bodies, community organisations and partners – and with our peers in the industry. 
In 2009, we led the development of the Global Principles of Business Ethics as part of a joint effort by the ASD (Aerospace and Defence Industries Association of Europe) and the AIA (Aerospace Industries Association of America). The Global Principles set high standards for all companies working in the aerospace and defence sectors in Europe and America. Thales is now an active participant in the International Forum on Business Ethical Conduct (IFBEC), which was set up to promote these new standards around the world.
Thales also advocated for the globalisation of arms trade controls during the negotiations that led to the adoption of the UN Arms Trade Treaty in April 2013 (in force on 24 December 2014).
We also helped draft the Innovative SME Charter in France, which focuses on sustainable procurement and encourages major companies to support innovation projects by small and medium-sized businesses. 
Thales is involved in major international initiatives led by bodies such as the OECD (OECD Good Practice Guide), the ASD (Common Industry Standards) and the United Nations (UN Forum on Business and Human Rights).
 
---
Further more