How Technology Can Shape the Future of Railway Stations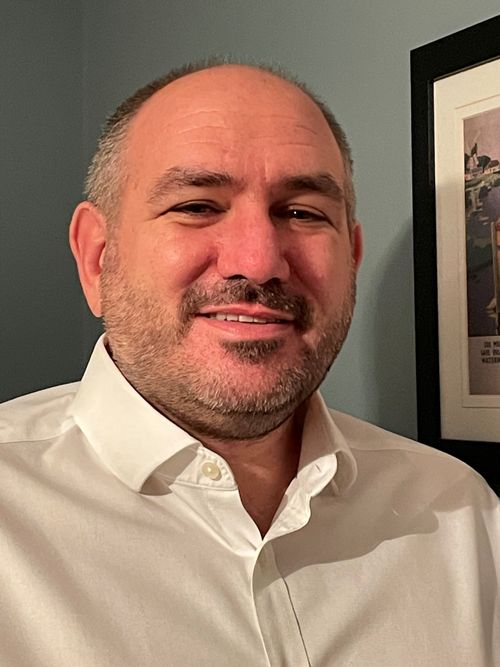 By David Clarke, Sales Director, Thales in the UK
New technologies in the railway industry are directly influencing the passenger experience. In this blog, I discuss how I see railway stations adapting to provide a better, more tailored journey experience for passengers, as part of a broader shift towards the industry's adoption of new tech.
In parts one and two of my blogs, which can be found under 'posts' on my LinkedIn activity, I talked about the role that information plays as part of a passenger journeys, as well as the changing behaviours that we are witnessing over recent years, in part due to the pandemic. The challenge, I feel, is how the industry can collaborate to better understand and adapt to this changing landscape. Beyond just adapting though, how can the industry get ahead of the change and establish Britain as a world leader in railways? For the purpose of this blog, I'm going to look at the challenge through the lens of stations and share some ideas for us all to consider.
Harnessing the data available
Exploring how to get the most out of the data that is available will be key to shaping the future of both railway stations and the passenger experience in my view. We're all familiar with using apps such as Trainline to book our tickets and check the time of our train, but the potential to do more with data in such a way that can benefit both the passenger and the operator is substantial. For me, it's about really understanding the full range of data that the industry has access to, such as the location of trains or the number of people buying tickets to travel from London to Manchester, and coming up with innovative uses for this information. I don't think that any one organisation has all of the answers and, to this point, I think that collaboration between businesses, both small and large, has a key part to play in unlocking the advancements that are possible, at a pace that ensures any solutions are not outdated upon deployment.
Getting the right mix of people together to really understand the data is one part of the challenge, but ensuring that it is used in such a way that has a direct passenger or operator benefit is where the true value for the industry lies. The potential options for how the data could be harnessed are almost endless but I think that, ultimately, the priority almost always comes back to enhancing the passenger experience.
A more convenient passenger experience
For the past two years, we have all had excellent connectivity and been wedded to our devices due to the vast majority of us having worked from home. As much as I like the ten second commute from my bedroom to my study, I do believe that over the next two years we will see most of us go back to what we could be considered a more 'normal', pre-pandemic approach to working. Will we be in the office five days a week? Probably not, but I don't think that we'll be at home every day either.
With this in mind, we're all going to be looking to undertake journeys that fit around our lives, whether travelling for work or leisure, and so convenience and connectivity are going to have a large roles to play in encouraging people back onto Britain's railways.
I recently booked a train that required collecting a paper ticket from the station before my journey. That's obviously not a deal breaker as to whether I would have taken the train that day, but it did mean allowing for an extra few minutes and it's just one example of how technology can be making the lives of passengers more convenient. I don't think that this means remove or switching off existing ways of doing things entirely, as people have different preferences on how they like to travel and engage with technology, but it does highlight the appeal of providing alternatives. By doing this, it embraces a level of connectivity and digital capability that we've all become more used to and there are many ways this approach can be applied to supporting the passenger.
Sometimes, delays to journeys happen. In instances such as this, it may be that passengers can be provided with alternative routes, but there's also an opportunity to provide them with specific, useful and timely updates. This way, if they're going to be stuck on a train or in a station, they know how long it will be for, when they can next expect to receive an update and can be freeing up mental space to focus on something else, rather than worrying about their journey. In my mind, this is just another example of how data and technology, used effectively, can be helping to further improve the experience of our railway stations. The data to make this happen is available but it will need the right team of people to put it to effective use.
A more tailored passenger experience
What the future of station comes down to for me, is understanding the individual passenger, as well as their habits and routines, and providing a range of options that cater to them. This way, you put the passenger in control of their journey and let them choose the experience that suits them best. You could apply this to booking different types of carriages, the types of tickets that people will be able to book going forwards and even giving them insight as to whether there's time for them to visit their favourite café before the train departments from a particular platform. It all relies on data, understanding of the passenger and integrating solutions to better meet their needs. We can then be applying this knowhow to the passenger's experience of passing through a station, not forgetting that this is often just part of a journey that can include multiple modes of transport.
Securing data from train to track
One final point that I want to share is the importance of safety and security when it comes travelling by rail. We can look at this in a number of ways, such as ensuring that trains don't exceed a maximum speed or making sure that any data being transmitted by network operators can't be tampered with. In the context of stations, you could also consider the scrum of people that are often present in some of our better-known stations at peak hours that will proceed to surge towards their specified platform when it appears on the board, before playing musical chairs when they do make it to their train. The experience can be stressful and, using existing technologies such as cctv, there are ways to manage it so that passengers can avoid this. By utilising the data and technologies that are already available, the experience of passing through a station can be improved and safety and security has to be core to this.
Hopefully this blog has given you some new ideas to consider, or at least reinforced any existing views that you may already have. As I said, I think that we need to work together to solve these challenges and would welcome conversations with anyone that feels they could add value by collaborating together. Feel free to message me on LinkedIn, otherwise the Thales team and I will also be at stand C65 at Railtex at London Olympia in May if you would like to come and say hello.