Thales in Scotland's Vehicle Integration Success
2021 is going to see Thales's Vehicle Integration centre in Scotland busier than ever with the award of a new contract.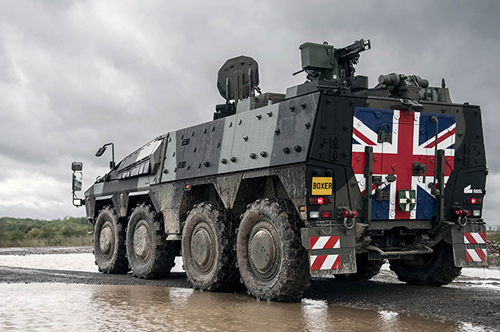 Rheinmetall BAE Systems Land (RBSL) and Rheinmetall Landsystems (RLS) having jointly awarded Thales in the UK a £180m contract for the supply and integration of the PROTECTOR RS4 Remote Weapon Station (RWS) and the Acusonic® Shot Detection system for the British Army's new Boxer, 8x8, armoured vehicle.
Integration work will happen at Thales's Glasgow Vehicle Integration Centre ensuring dozens of skilled engineering jobs are maintained on the banks of the Clyde for many years to come.
Minister of State for Defence, Baroness Goldie said: 
"This £180m contract with Thales in the UK will deliver pioneering surveillance and protection for our front line soldiers and our new Boxer fleet. We depend on skills and technology from across the United Kingdom and this order will secure 700 Scottish jobs."
"Our troops face a myriad of new and emerging threats so it is imperative we invest in critical detect and destroy technology such as this."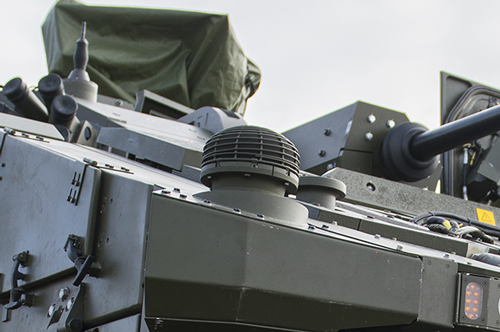 As part of the contract Thales, as a strategic partner to Kongsberg Defence and Aerospace, will fully assemble and integrate around 500 RWS and deliver and integrate circa 500 Thales Acusonic® systems onto the Boxer vehicles over the next 10 years, as part of the UK MOD's Mechanised Infantry Vehicle (MIV) programme.
Not only will Thales integrate Kongsberg's RWS onto these new armoured vehicles but as an additional bonus Thales also supplies several of the components used in the PROTECTOR RS4 creating a double win for Thales. The Catherine EZ Thermal Imaging Module as well as the CELT3 Laser Range Finder, both products that are made at the Glasgow site and form crucial elements for the completed RWS, giving them their cutting edge 'situational awareness' capability.
Another Thales product, Acusonic, was first supplied in 2018 to the British Army's AJAX Armoured Vehicle Programme and now, under this contract, will be fitted to Boxer as well. Designed to accurately sense and report the direction of incoming enemy fire, the Acusonic system gives the vehicle's crew the critical situational awareness to react to the threat.
Its innovative sensing system is based on Thales's world class sonar technology that provides the 'ears' for ships and submarines around the world.
Steven Lockley, Managing Director of Thales in the UK's vehicle integration business in Glasgow, said: 
"Thales' sub-contract is a great step forward after months of hard work.  Working with our strategic partners, Thales is bringing new skills and technologies into the programme, our facilities in Scotland and the UK supply chain."
Thales helps to equip almost every major land platform in service or in development with the UK armed forces. The work for Boxer will be completed at Thales's facility in Glasgow, which employs 700 skilled engineers and technicians.  As a major contributor to the Scottish economy, this contract will support further growth and protect key manufacturing skills in the UK, including 30 apprentices currently receiving training in Glasgow. 
Minister for Scotland, Iain Stewart said: 
"We look forward to working with Thales in the UK on the delivery of these Remote Weapons Stations, knowing this contract will not only contribute to the safety of British military personnel on the front line, but also support industry growth here in Scotland.
"Protecting hundreds of jobs and supporting 30 apprenticeships, this £180 million UK Government investment further demonstrates our commitment to supporting the defence sector in Scotland and underscores the many opportunities available within the United Kingdom economy."