It's time for a new approach to IoT power consumption
Estimated reading time: 10 minutes
IoT product companies often overlook the energy needs of their devices – with expensive consequences. They needn't. New tools from companies such as Qoitech make it easy to test and design for long battery life. We spoke to Qoitech's founder and CEO Dr. Vanja Samuelsson…
In 2016, The New York Times ran a headline which read: Nest Thermostat Glitch Leaves Users in the Cold.
The story reported on how thousands of customers were waking up to find their Nest devices suddenly drained of battery life. Result? No heating. And the issue emerged in January – just as temperatures plunged below freezing across the northern hemisphere. 
Nest investigated. It discovered the culprit was a bug in software version 5.1.3, which emptied the battery and shut down the device. The company quickly fixed the problem. 
Still, this was an early (and very public) reminder that, when it comes to off-grid applications for the Internet of Things, nothing is more important than battery life. 
To make business sense, some IoT devices need to operate continuously for up to 10 years. These machines can be in remote locations, or be moving around constantly. Sending out engineers to replace their batteries can be extremely costly.
And yet, even as the IoT approaches its 25th birthday, there's a sense that many suppliers have not focused enough on IoT power consumption.  
Now, however, this is changing. A number of specialists have started to create tools that make it easier to do IoT power consumption testing.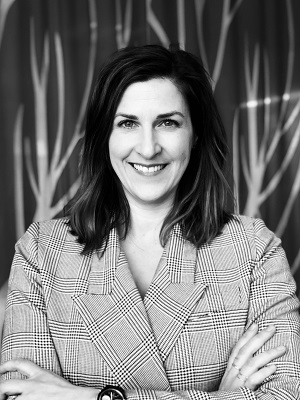 One is Qoitech.
This Swedish company offers hardware and software products to help developers across the stack test power consumption throughout the development process and beyond.
We asked Vanja Samuelsson, Founder & CEO at Qoitech, to describe the current state of IoT power consumption measurement, and explain how it can be improved.
1.    Why does battery life matter in the IoT?
Qoitech: Well, at the most basic level, if the battery life is miscalculated, there is no business case. When a problem occurs, it costs a lot of money to send engineers out to investigate the problem or change the battery. 
2.    How do suppliers currently think about IoT power consumption? Who 'owns' it?
Qoitech: I think that historically hardware engineers have been given responsibility for power management. The approach – especially in the beginning of the project – is to assume the average current and battery capacity of a device, do simple calculations in an Excel doc, and then estimate the battery life. 
But later in the development process, there are invariably changes to the software and the firmware. The company launches the device and, well, it gets a surprise.
We've seen this many times. For example, we worked with a company that developed a sensor powered by coin cell batteries. They did all their calculations. Everything checked out. Then they launched, and the device died after three seconds. The current peaks were too high for the particular coin cell they used. They had to delay launch by three months and re-design. You can imagine how much that cost.
3.    Why are companies making these mistakes?
Qoitech: I think a lot of it comes down to the disconnect between the development process and what happens in the real world. Buyers expect IoT devices to work across different use cases and in different environments. It's overwhelming to test for all of these scenarios. Another complication is that hardware today has layers of software on top of it, so responsibility shouldn´t lie only with the hardware engineer. 
It's why we advocate for what we call a low-power mindset (see box), where everyone across the organisation shares responsibility. After all, developers are used to doing continuous testing for various things. They just need to apply this mindset to battery life too – to understand the impact of the hardware, software, network and use case. They need to test every day – at least for corner use cases.
4.    What are the key factors that reduce the energy consumption in an IoT device?
Qoitech: There is never just one variable. You have to ask: is the device moving around or fixed in one place? What kind of data is it sending? And how often?
Then it's a question getting the components inside the device to sleep as much as possible. In most cases, the sensors and radios don't need to be awake. Certainly not all at the same time. 
There is a lot developers can do to manage this. For example, our customers use our products to connect the power consumption measurement to the code in real time. This helps them see what the cause of energy drain is, and therefore make smart decisions about the design of the hardware and the application. 
5.    How do Qoitech's products help companies manage battery life better?
Qoitech: We offer the Otii Arc. It comprises a portable measurement and power supply unit and software for multiple operating systems. It can record and display real-time currents, voltages and/or UART logs. It's small and light and powered by USB so anyone can use it – even engineers in the field. 
We also have software toolboxes to complement the standard solution: Otii Battery Toolbox, Otii Automation Toolbox and Otii Log Toolbox. 
These tools help developers understand power consumption at all stages of the product development cycle: when they have the first hello from the prototype; when they are picking the energy source; when they have a production version; when they iterate the firmware and software; and when they are testing in the ecosystem. 
Most important, they can do this testing anywhere – not just in the lab.
6.    What role can mobile network operators play in helping customers to reduce power consumption of IoT devices?
Qoitech: Today there are no requirements on battery life or low power consumption for the IoT. So, I think MNOs have an opportunity to establish a level of quality assurance in their networks and help boost the low-power mindset among product companies. 
That said, some networks are starting to address this. Deutsche Telekom now has requirements to test what is coming into its network – and we are happy that they have chosen our tools to do this. Furthermore, it also offers the ability to create a digital twin. Product companies can use a twin to represent their device in their network to access how the deployment will perform.
7.    How are you working with Thales?
Qoitech: Thales is a customer of ours. As a maker of IoT modules it obviously wants to maximze the performance of its customers' devices. 
We agree on one very important point: developers should have the means to develop with low power in mind. That's why we teamed up to create a starter kit. It combines the Thales Cinterion LGA DevKit package with our Otii Arc, and it gives an easy entry into the cellular LPWA.
 
The current and future size of the IoT
IoT connections are soaring – and it's the enterprise IoT that's growing fastest. According to a report by the global mobile trade body GSMA, total connections will reach almost 25 billion by 2025, up from 12 billion in 2019.
It says enterprise IoT connections will almost triple in this period to reach 13.3 billion. Smart buildings will be the largest growth sector, driven by the proliferation of machines that regulate lighting, heating/ventilation and security. As a result, GSMA estimates that the IoT will generate revenues of $1.1 trillion by 2025.
The secret to long IoT battery life? A low power mindset
It's clear that every device maker needs to make IoT power consumption a priority when developing new products. 
So what's the best way to put that into practice?
According to power consumption specialist Qoitech, the answer is to make measuring and optimizing energy consumption a habit – across the whole organisation.
It calls this the 'low-power mindset'.
IoT energy consumption should not be merely a quick-check at the start of the project and then a 'recurring firefighting task'.
Far better to test continually and for every scenario.
But this is easier said than done. So, to simplify things, Qoitech advises dividing the IoT power consumption measurement process into three phases – Prototyping, Development and Production.
Let's look at each. 
Low-power mindset in the prototyping phase
Pick a preliminary battery that fits your use case. Ask your hardware supplier for an Otii file, showcasing the energy consumption profile of the chipset, module or sensor. Measure how software changes might affect the behavior of your hardware. Start estimating battery life, comparing the information from the power profiles with the battery you have chosen.
Low-power mindset in the development phase
Include power measurements when committing to a new firmware or software release. Tools such as the Otii Automation Toolbox make it easy to add energy consumption testing to existing test environments. Profile your batteries for normal usage and other possible scenarios including variable temperatures. Find out the actual usable capacity of a given battery by observing when the device shuts down or reboots.
Low-power mindset in the production phase
Encourage your suppliers and manufacturers to use the same testing methodologies. This will give everyone the same reference points while minimizing the risk of errors. Make sure firmware updates or software fixes don't drain the batteries of your installed base.
 
How your choice of IoT network affects your device's energy consumption 
An IoT device is not an IoT device until it connects to a network. Sending and receiving data – that's whole point, right?
But there is more than one way to connect. Device manufacturers have many different options when it comes to choosing the best network. And these choices affect how much power they need.
While it's possible to use Wi-fi and Bluetooth, most IoT uses cases demand connections over bigger distances. For this reason, suppliers look for Low Power Wide Area Network (LPWAN) technologies.
As the name implies, LPWAN technologies keep power consumption low while supporting long-range wireless connectivity. There are a number available including SigFox, LoRa, Symphony Link, ZigBee, Nwave and Weightless. 
However, the two dominant LPWAN technologies – LTE-M and NB-IoT – were created by the cellular industry. 
Mobile carriers recognized that IoT companies wanted to connect machines in remote locations, but that the 3G and 4G network standards used for phones were not fit for purpose. Instead, IoT devices need 'simpler' networks that consume less power.
LTE-M (also referred to as LTE Cat M1) uses the same spectrum and base stations as 4G/LTE, but is vastly stripped down. It supports downlink and uplink speeds up to 1 Mbps with a latency of 50 to 100 m/s. This makes it useful for real-time communication.
However, many devices do not need this kind of bandwidth. For them, Narrowband IoT (also referred to as LTE Cat M2) is a better option. NB-IoT uses simpler chips that require less power and make use of "orphan" pieces of the radio frequency spectrum. It supports a maximum of 62.5 kbps and a latency of 1.5 to 10 seconds. Clearly, this is not suitable for real-time communication, but is fine for intermittent data transfers. NB-IOT sensors can support up to 10 years of battery life.
According to Ericsson, NB-IoT and Cat-M will account for 45 percent of all cellular IoT connections by 2026.
Want to know more?
Thales has teamed up with Qoitech to help developers make their IoT devices more energy efficient. The Thales Cinterion LGA DevKit and Otii measurement package assesses power use at every step. You can
drill down into the technical details
on this post on our site. 
And for more general information about Thales' IoT products and services, please visit our IoT pages.