Women in the automotive industry: A day in the life of Tao Haukka
Estimated reading time: 5 minutes
Tao Haukka lives and works in Beijing, where she is Thales' Solutions Sales Director for Automotive Solutions in China, the fastest growing automotive and electric vehicle market in the world. We caught up with Tao to find out a bit more about her work and the role of women in the automotive industry.
Read this exclusive interview :
Thales: Can you tell us a little about yourself and how you came to a career in engineering?
Tao: I completed my post-graduate education in Finland, with both masters in engineering and an MBA. After that, I worked for the mobile giant Nokia for 16 years prior to joining Thales.
It was definitely my father's influence that got me into engineering though. I inherited maths and physics from him. I work with OEMs and mobile network operators who have a worldwide footprint on all continents. It is challenging, but very fun filled. 
Thales: Why did you make the shift from mobile to the automotive industry?
Tao: I see a very similar pattern in the automotive business to what happened in mobile.  
The car is moving from being just a piece of equipment to becoming a consumer device, more like a gadget. Today's cars have infotainment systems, music, videos for the side seats, and real-time navigation to support. Other cars are connected to emergency services or mobile apps, and we are moving towards the "always connected" mode of design. 
It's not just a transportation tool any more; it's becoming service-based. We use a mobile phone to order lunch, make payments and so on. All of these can be copied to car – whether it's express toll payments, booking a parking space or a valet, service booking or how we listen to the "the radio". I like to listen to the morning news and audio books, for example, but streamed and not broadcast.
All of this connectivity and embedded services means there's an increasing need for information security and cybersecurity, which is my area of expertise. 
 
Thales: What sorts of projects do you work on?
Tao: Recently, for example, we did a penetration test to verify the information security implementations in the core network for a customer were correct. It's a long process, the OEM has to understand what objectives are absolutely necessary and what are good to have, so that we can help them assess their design architecture. 
We create the risk profiles and generate the attack paths, then map our recommendations into the security design and lead them to do the implementation. 
We have to look at what level of security is applicable for the car, for the apps it operates and the network itself.  It's a long process, but absolutely essential. 
Information security is a lifecycle and always with you. Look at the news recently about the pipeline in the US that was hacked by a ransomware group. This kind of cyberattack is everywhere – it can happen, but if an attacker utilises the network to control the car it would be a disaster.
 
Thales: Has the automotive industry been able to learn from some of the mistakes the mobile industry made early on around security?
Tao: Definitely. Maybe it wasn't quite there five years ago, but there's an acknowledgement now of the importance of information security. It's built into the standards and infrastructure, and it has to be. When a car is sold, it may be on the road for 15 years or so. The systems have to be designed with that kind of lifecycle in mind.
It's not just about information security to keep out bad actors either; it's about the functional safety of the car as more systems are connected to an internal network. If phone data gets corrupted, the worst-case scenario is that the phone breaks. In cars, you could run the risk of the accelerator and brake getting confused.
Our mission is to make sure that kind of thing can't happen. 
 
Thales: What progress has been made in recent years?
Tao: Oh lots. Cars are connected to multiple networks, via 4G or 5G to the outside world, but also to different domains inside the car, and we work to protect the integrity of communications and security between all of them. Before, everything was linked to the Controller Area Network (CAN), which wasn't designed with security in mind. Now we're working towards networks which are isolated for different functions and require full trust and authentication to communicate.
Thales: What do you think the future of connected cars is? 
Tao: Autonomous driving will be ubiquitous, but adoption will be in an "S curve". It will be very slow initially, while we figure out the technology – how we need to combine different technologies like laser sensors, radar, vision AI and so on. But ultimately it will be in all cars. Within 30 years, it'll be a standard configuration and nothing special.
But we have to be confident of the safety and security. The algorithms for recognising pedestrians and obstacles, or traffic lights have to be refined. But when they are the potential is huge: look at how traffic lights are regulated now, very simple indicators for human drivers. We're already experimenting with lights that use different standard configurations to indicate information that can be read by an algorithm.
 
Thales: You sound like you really enjoy your job...
Tao: I'm always learning, and I love talking to customers and finding out what they want. Every day you can feel the pains that are universal, and you grow together with customers, you need to support them. Covid-19 has been tough with travel restrictions, but we have lots of calls with colleagues and it's very truly exciting and joyful. In my daily work I talk with customers and partners worldwide, it's fun to hear their status and their connection with China. We laugh together and team up to solve a common problem and be happy. 
Thales: Do you think we're overcoming the gender gap in engineering? Are there enough women in the automotive industry?
Tao: It's a mystery to me as to why there aren't more female hackers. Maybe boys want to "destroy" more than girls and that's the image it has. But the gender gap isn't so pronounced here in China compared to Finland. There are many more female product managers and engineers. When I was in university in Finland we were three girls to 20 boys or more, but in China, it's more like a ratio of 1:3.
Things are catching up, though. My husband works as a professor, and he has more female students than male now. Every year takes one to two doctorate students, for the last few years they've always female.
 
Thales: And finally, your background is very unique. You've lived and worked all over the world. How do you think that helps you?
Tao: I feel like I'm really able to help bridge the gaps when it comes to language and cultural differences. If I'm working with an EU client on behalf of a Chinese OEM, for example, I find I can usually manage to find and explain to both sides the challenges and remove the uncertainty and build up trust to ensure the project is delivered.
And there are huge misunderstandings between China and the US and Europe, and it's a real shame. I am seeing a lot of blame, and the move towards nationalism worldwide stems from those misunderstandings. It's such a pity, as there really aren't that many big differences among different races when you get down to it. The accusations, the blaming and the fight for what is black and white is harming humans and causing unnecessary conflict. I hate to see it - I utilise my individual strengths to smooth customers' needs and minimise these misunderstandings - I really enjoy doing that.
 
Six famous women engineers in the automotive industry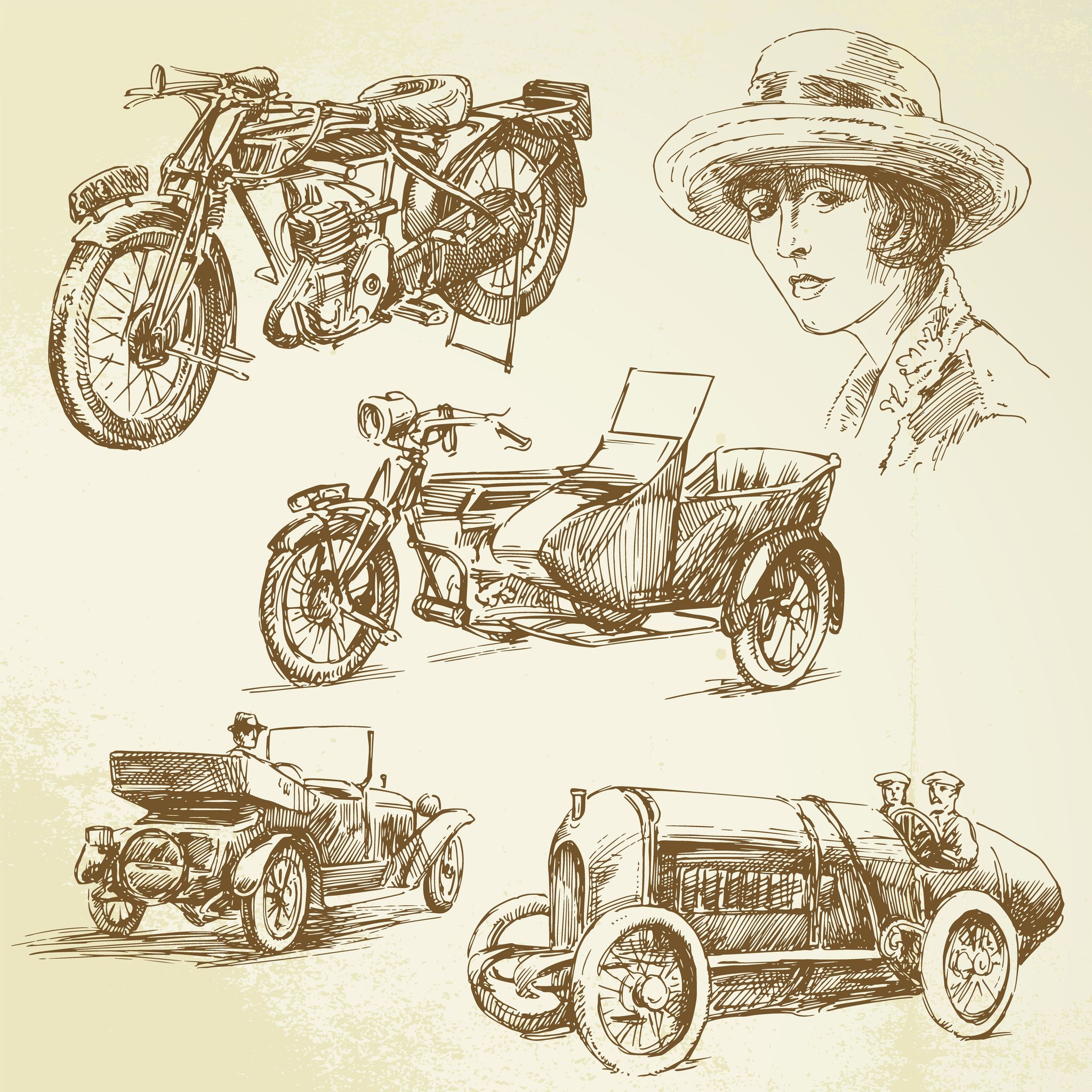 The world of cars is generally considered to be that of men, but there are just as many women who have influenced the vehicles we drive today. From Mary Anderson to Chika Kako and Mary Barra, lets discover some of the most influential women in car history.
Mary Anderson
(1866-1953)
New Yorker Mary Anderson is credited with the invention of the windscreen wiper in 1903, and although her patented designs are remarkably similar to the ubiquitous blades in use today, it took almost two decades for manufacturers to realise the value and fit them as standard. By that time, Anderson had moved on and never received financial rewards for her work. Another New Yorker, Charlotte Bridgwood, further developed the idea to include electric operation – but again didn't receive the financial benefits of her work as wipers were only widely adopted after her patent ran out.
Florence Lawrence
(1886 -1938)
One of the original stars of the silent movie era, Florence Lawrence was also an early pioneer of signalling and safety on automobiles. She is credited with the creation of the first turn indicators and brake signals. Her "auto signalling arm" was a manually operated pair of flags to warn other road users of the driver's intention, while the mechanical brake signal was activated at a push of the pedal.
Dorothée Pullinger
(1894-1986)
Born in France, Pullinger became famous for her work at Aoorl-Johnston car manufacturers, in Galloway, Scotland. During the 1920s, she led the design of cars largely built for and by women. Pullinger was also one of the founders of the Women's Engineering Society in 1919.
Beatrice Shilling
(1909-1990)
A British engineer famous for her work on fighter plane engines in the Second World War, Shilling also worked on nuclear missiles later in her career. Shilling was also a fan of motorsports and raced cars and bikes extensively. She went on to consult for Formula 1 racing car designer Dan Gurney in the 1960s.
Mary Barra
(1961-)
The CEO of US giant General Motors, Mary Barra began working for the firm while still a student. An engineer by background, she has overseen the organisation's entry into the electric vehicle market and leads a company which, according to Forbes, has no gender pay gap.
Executive vice-president and chief engineer at luxury car brand Lexus, Kako is one of the leading women in Japan's automotive industry. Traditionally a highly male-dominated space, Kako's designs have won worldwide acclaim and helped to establish Lexus' unique style globally.
Related content: 
A brief history of pioneering women in technology
From science fiction to science fact: a career in biometrics