How sustainable is the mobile sector? The results are in...
Estimated reading time: 5 minutes
Eight years ago, the mobile industry was the first to sign up for the UN's Sustainable Development Goals. So how is it performing? Let's dig into the data…
Can the mobile industry accelerate sustainability? Can it improve its subscribers' quality of life?
Well, the answer to both questions is: it can play a part. Of course, mobile is an industry like any other. Ultimately, it has a profit motive, and its activities can sometimes negatively impact people and the planet. 
But does this make it incompatible with broader humanitarian goals?
In fact, mobile products and services can provide an important route to prosperity and well-being. It is the channel through most people in low and middle-income countries (LMICs) access the internet. Mobile devices often provide these populations with access to vital services such as education, healthcare or financial services. The mobile phone is frequently the engine of innovation and wealth-creation.
Meanwhile, mobile operators worldwide are more and more mindful of their environmental footprint. Like other public or private organizations claiming to be "carbon neutral", they are taking care to align their ambition with the major transformations involved in achieving global net zero. 
But can we measure the mobile industry's contribution and plot its progress? The answer is yes. Eight years ago, the mobile industry became the first to commit to the UN 17 Sustainable Development Goals (SDGs), and the 169 smaller targets that comprise them.
In September, the mobile industry representative body GSMA published an update on its progress. Overall, the news was not great. The report suggested that COVID, geo-political instability and the rising cost of living have combined to limit progress. A preliminary UN assessment of 140 SDG targets (that have data available) found 30 percent have either seen no movement or have regressed below the 2015 baseline. 
However, the mobile industry is performing relatively well. In 2015, its average SDG impact score stood at 33 (in other words, achieving 33 percent of what it could potentially contribute to the SDGs). By 2022, its score was 53.
So where is mobile making a difference – and which areas can be improved? In this article, we will highlight eight key findings from the report. But before we get to that, let's re-cap the background.
What is the 2030 Agenda for Sustainable Development
The 2030 Agenda for Sustainable Development was adopted by United Nations Member States in 2015. It provides "a shared blueprint for peace and prosperity for people and the planet, now and into the future". 
This is a lofty goal. But the UN made it concrete by creating 17 Sustainable Development Goals (with 169 associated targets). The SDGs recognize that ending poverty and other deprivations must go hand-in-hand with strategies to improve health and education, reduce inequality, and spur economic growth – all while tackling climate change and working to preserve the oceans and forests.
The SDGs are:
•    No poverty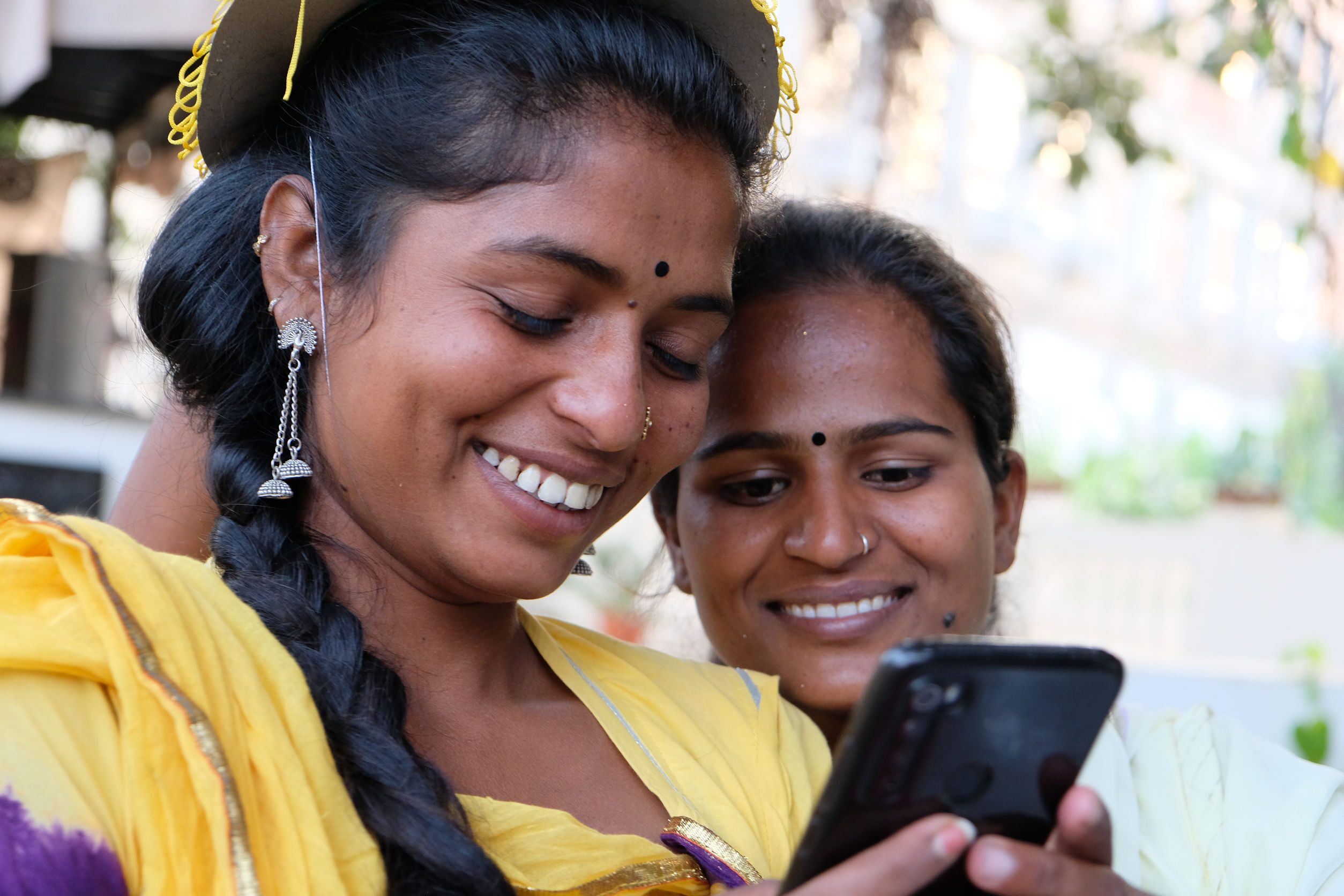 •    Zero hunger
•    Good health and well-being
•    Quality education
•    Gender equality 
•    Clean water and sanitation
•    Affordable and clean energy
•    Decent work and economic growth
•    Industry, innovation and infrastructure
•    Reduced inequalities
•    Sustainable cities and communities
•    Responsible consumption and production
•    Climate action
•    Life below water
•    Life on land
•    Peace, justice, and strong institutions
•    Partnerships for the goals
All signatories to the 2030 Agenda (governments, agencies and companies) have agreed to embed the goals into their activity. And every year, the UN Secretary General presents an annual SDG Progress report, which is based on the data gathered by national and regional statistical systems.
 
The 2023 Mobile Industry Impact Report: 7 takeaways 
#1. The mobile industry is doing well: it improved its impact score from 33 to 53
In year one (2015) of the Agenda for Sustainable Development project, the mobile industry's average SDG impact score was 33. It scored more than 40 only in SDG 9: Industry, Innovation and Infrastructure.
Eight years later, mobile has made strong progress. Its average SDG impact score is now 53, and there are now 11 SDGs where mobile's contribution is above 50.
It should be noted that progress did stall a little in 2022. GSMA believes the resumption of in-person engagements might have reduced telecommuncations activity in sectors such as education and healthcare. The global rise in inflation might also have had an effect.
 
#2. SDG 9: nearly 2 billion people have gained access to the mobile internet 
As stated above, mobile's best performance was in SDG 9: Industry, Innovation and Infrastructure. Why? Because mobile has brought internet access to 2 billion people in seven years. It means that, by the end of 2022, 57 percent of the world's population (4.5 billion people) was using the mobile internet. And only five percent (400 million) were living in areas without mobile broadband coverage (compared to 1.8 billion people in 2015). 
Mobile services are making life-enhancing activities accessible to large numbers of people for the first time. In LMICs, an additional 1.4 billion people have used mobile to access educational information since 2015, while 1.3 billion were using mobile to improve or monitor health at the end of 2022. 
 
#3. Mobile connectivity equals prosperity: countries with higher scores do better on the SDG index
Mobile connectivity might have increased. But so what? Does it improve lives? The data shows it certainly does. GSMA's report found that countries that have achieved the greatest improvements in mobile connectivity have also typically achieved greater improvements in SDG scores. It reported that mobile technologies and services:
•    Added $5.2 trillion of economic value in 2022
•    Lifted two million people out of extreme poverty in Nigeria alone
•    Increased global employment by around two million in five years
•    Reduced greenhouse gas (GHG) emissions by around 2,135 million tonnes of CO2 in 2018. 
#4. Mobile is reducing the financial exclusion gap in LMICs
Financial inclusion has been proven to lift people out of poverty by helping them better manage their cash flow, handle risk and build working capital. Mobile is playing a central role here. There were 1.6 billion registered mobile money accounts by the end of 2022 – more than double the number (772 million) in 2017. 
 
#5. IoT connections are accelerating the industry's impact on a range of SDGs
Mobile doesn't just connect people. It connects machines too. IoT connections increased by 11 billion between 2015 and 2022 to reach 16 billion in total. 
This expansion improved the industry's scores on a range of SDGs. For instance, the role of IoT solutions in smart city boosted SDG 3 (Good Health and Well-being), SDG 11 (Sustainable Cities and Communities), SDG 13 (Climate Action) and SDG 17 (Partnerships for the Goals).
 
#6. The resumption of in-person activities (post COVID) stalled mobile's progress on the SDGs in 2022
After seven straight years of progress, 10 SDGs experienced a decline in mobile impact score in 2022. Isolated occurrence or a new trend? It's too early to say. GSMA thinks the resumption of in-person activities and economic factors might be to blame. 
One notable area of stagnation is the gender gap. The report found that women in LMICs are using mobile internet more than ever before, but only 60 million women started using mobile internet for the first time in 2022, compared to 75 million in 2021. 
 
#7. Looking ahead: mobile will reach 76 percent of its full impact on the SDGs by 2030
The GSMA contends that, on current rates of progress, mobile will hit 76 percent of its SDG impact targets by the end of the decade. But nothing is certain, so it has called on stakeholders to:
Maintain growth in mobile and mobile internet adoption – by rolling out more network coverage, making available affordable handsets and improving user skills.
Boost 5G adoption – research shows 5G subscribers make greater use of digital services on their smartphones compared to 4G users. 
Scale up IoT connections – to tackle climate change. GSMA Intelligence estimates that 15 percent of the CO2 savings required in manufacturing in the 10 years to 2030 (assuming a target of net zero by 2050) can come from IoT related technology. 
Deploy AI – to generate innovation, analyse complex data and identify patterns that can support decision-making. Generative AI has the potential to mitigate problems pertaining to the SDGs, such as climate change, food insecurity, healthcare and education. 
Related content:
Earth Day is here. Is tech innovation its best ally?
The Green Tech revolution – how digital technology can benefit the planet
How the Internet of Things will be good for the planet
How to cut down your email pollution
How smart farming technology is planting the seeds for 21st century agriculture