EDMI interview – Dave Lee –VP, Office of the CTO
Estimated reading time: 5 minutes
For more than 40 years, global energy organizations have relied on EDMI, an energy solution leader that delivers flexible and secure smart metering solutions. EDMI has deployed more than 10 million smart meters across 88 countries and provides exceptional service and quality to customers, making it a trusted market leader with a solid reputation in the market. 
Thales has collaborated with EDMI for many years, providing state-of-the-art connectivity and cybersecurity solutions that support EDMI´s continuous smart metering innovation. So, it made sense to chat to EDMI and find out more about the company and its plans for the future.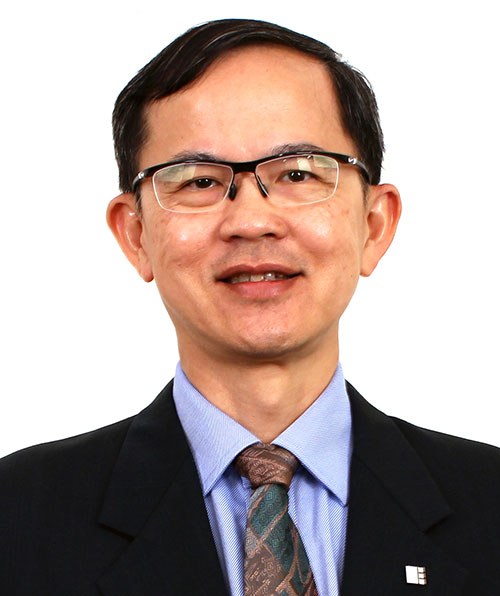 EDMI´s Dave Lee - Vice President, Office of CTO chats to Thales, revealing the current challenges and trends that are impacting on connecting and securing smart meters for large and global roll-outs. 
1.  What are the common challenges you experience when it comes to the deployment and connection of smart meters?
EDMI: As Internet of Things (IoT) devices proliferate, the metering industry is also digitizing to achieve promising results. 
As a smart meter manufacturer, EDMI supports global deployments with meters that are capable of operating across various regions and countries. This naturally introduces the question of smart meter variants, and the ability to offer smart meters that align with the requirements of the locations where they will be operating. Pre-defining which Mobile Network Operator (MNO) connectivity is going to be used, already during the meter manufacturing process, means adding a new smart meter variant each time a new MNO is considered. 
This means that the associated logistics can be complicated, so we are looking at solutions to simplify this process. Being able to postpone the choice of MNO connectivity until the time of deployment is a real benefit: it simplifies manufacturing and installation and it results in a reduced number of meter variants that can be deployed anywhere.
Also, metering installation and maintenance in the field, for thousands of deployed meters, can be complicated. This usually requires sending physical maintenance personnel into the field, which can be costly and time consuming.
2.  We've noticed a trend in smart meter vendors moving from pure product vendor to Managed Smart Metering Services provider, how is this influencing your organization?
EDMI:  As meters are becoming a foundation of the energy evolution, EDMI has invested into solutions that support the utility's need to adopt open standard IoT communication technologies. In this context, cellular connectivity has been one of the preferred choices to uphold the strict Service Level Agreements (SLAs) provided by the utilities. The Head-End-System vendors we work with also need to get clear connectivity states for all end-points, as well as reliable connectivity for all connected assets.
The progress we see with dedicated eSIMs for machine-to-machine (M2M) devices and the business-to-business (B2B) industry is promising. For EDMI, introducing these components such as the Thales IoT eSIM into our smart meters would result in more efficient manufacturing processes and in the simplified, in-field activation of meters. 
Being connectivity operator agnostic represents a key value proposition for the utilities we work with. This approach could assure them of reliable connectivity and the ability to easily switch to alternative providers in the event of network disruptions, for example.
We are seeing is a shift towards greater adoption of cellular technologies for industrial devices with IoT-targeted LTE-M and NB-IoT networks. Firmware updates for smart meters can be challenging with such cellular IoT technologies, which are purpose designed with limited bit-rates, but we're seeing progress and new offers. Partners such as Thales are supporting us with dedicated IoT services, allowing us to move to remote device updates in a very efficient way and without burning too much battery from power-constrained devices.
3.  What's the status of smart meter cybersecurity? What should a business consider when rolling-out large fleets of smart meters?
EDMI: End-to-end security is must-have feature for the business. At EDMI, we are deeply committed to embedding security into our devices from manufacturing onwards, adopting a security-by design-approach that cements security into the devices and our solutions.
We know that our smart meters need to be developed with strong digital identities to make cybersecurity updates over the air, and to adapt to any new security regulations that will arise in the coming years.
Building this secure foundation for our products enables us to protect access to our fleet of smart meters. This is crucial, because the ecosystem we work with can evolve. We need to be able to provide secure access to a variety of players that might need access to our meters and the data at different times.  
4.  Are there specific security challenges you face in your project deployments? 
EDMI: In smart meters, connectivity security is just one of the many credentials our industry must provide. The problem is not providing such credentials, but how to react to security incidents. How can we quickly replace large numbers of credentials if compromise is known?   
To answer these questions, we work with Thales, as cybersecurity is a really complex topic. Thales offers end-to-end solutions to manage the lifecycle of devices´ credentials, to be able to revoke and renew credentials securely when needed.
5.  How does working with Thales support your business and global deployments?
EDMI: Thales has always been at the forefront of development in supporting state-of-the-art cellular technologies. They provide us with dedicated and future-proof IoT cellular connectivity solutions. This is really important as our smart meters have to be robust enough to operate in the field for many years.
In parallel to their cellular connectivity knowledge, Thales is our key cybersecurity partner. They help us to protect and minimize the attack surface of our smart metering fleets. They provide us with solid security consulting as well as a comprehensive key management solution. This ensures the full and complex lifecycle management of all the credentials we use in our smart meters, from factory to the deployment in the DSO backend, up to the device's end of life. 
Related content