Contacts
AVNI Team:
Land & Air Systems Customers Services:
ELIX-IR Team:
+44 (0) 118 943 4500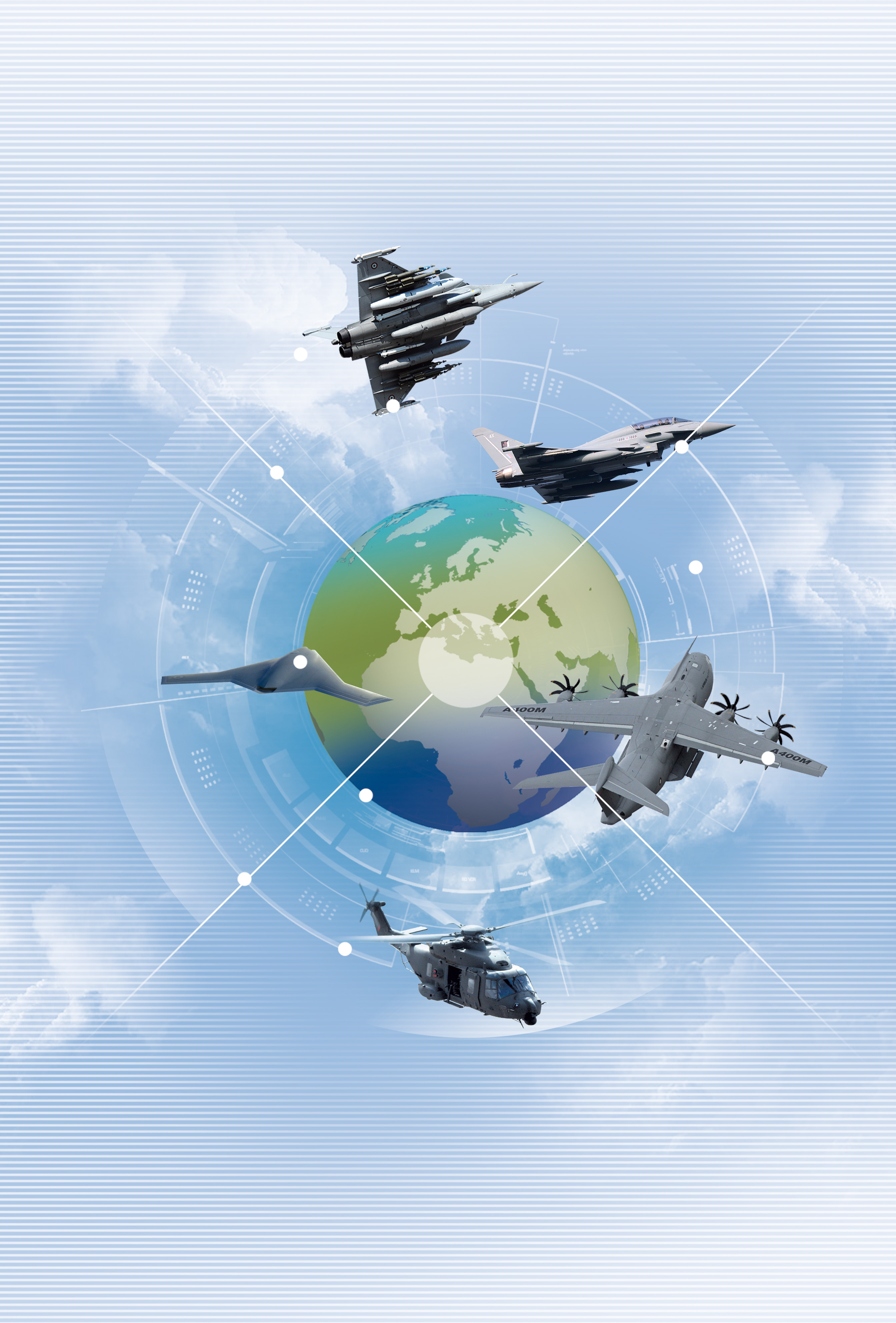 © @thales
Eyes in the sky
In Airborne Optronics, we design, develop, produce and support the airborne sensors and systems for manned and unmanned aircraft – the 'eyes in the sky' that are critical for tactical and strategic advantage.
Answering your challenge
Even as aircraft get faster, operating terrain gets more complex, missions become more diverse, and the quantity of information gathered increases, our sensors enable pilots and command to have ever greater situational awareness on the connected battlefield.
Therefore, they can see more clearly, understand more deeply and act more precisely in their decisive moments.
Whether the targeting pods enabling a pinpoint accuracy strike on the enemy; the missile-detection systems keeping aircraft and pilots safe; the reconnaissance systems relaying highest quality images back to command; or the big data processing that helps operators use and interpret their information as smartly as possible.
Expert in optronics
For over 50 years, we have led optronics innovation, by combining world-leading expertise from across the Thales group. Today Thales is the only provider in Europe for steer and scan sensors for fighter-type platforms.
Taking advantage on enemies, while keeping soldiers and civilians safer.
Whatever it takes.
| | |
| --- | --- |
| © thales | |
TArgeting Long-range Identification Optronic System
The role of air power has expanded in recent times. As well as delivering weapons at long range, today's combat aircraft also need to provide timely intelligence and close air support to ground forces.
Building on 50 years of experience in airborne targeting and reconnaissance systems, Thales has developed the TALIOS two-in-one pod to meet these requirements.
TALIOS combines targeting and tactical recce capabilities in a single pod. It delivers unmatched image quality, including colour imagery, and disruptive capabilities such as Permanent Vision™ and embedded artificial intelligence to provide combat aircraft pilots and ground forces with reliable situational awareness in real time.
With its open architecture, the TALIOS pod is designed as a "plug & fight" system for all existing and future fighters. Additional functions can be incorporated as and when they are needed to meet the evolving requirements of the armed forces.
Flight-tested for the first time in 2016, TALIOS was successfully qualified by the French defence procurement agency in 2018 for deployment by Dassault's Rafale omni-role aircraft. The new-generation pod has been delivered to French forces and is now fully combat ready.
| | | |
| --- | --- | --- |
| © thales | © thales | © thales |
DAMOCLES, TALIOS' predecessor, is a targeting pod providing powerful laser designation for standoff weapon delivery.
Currently in service in many regions of the world, the pod is integrated on fighters such as Rafale, Mirage, Super Etendard, Typhoon, Tornado, Su-30.
DAMOCLES is combat proven since its introduction in 2011: Agapanthe (Afghanistan), Serval (Mali), Barkhane (Sahel) and Chammal (Iraq, Syria, Libya).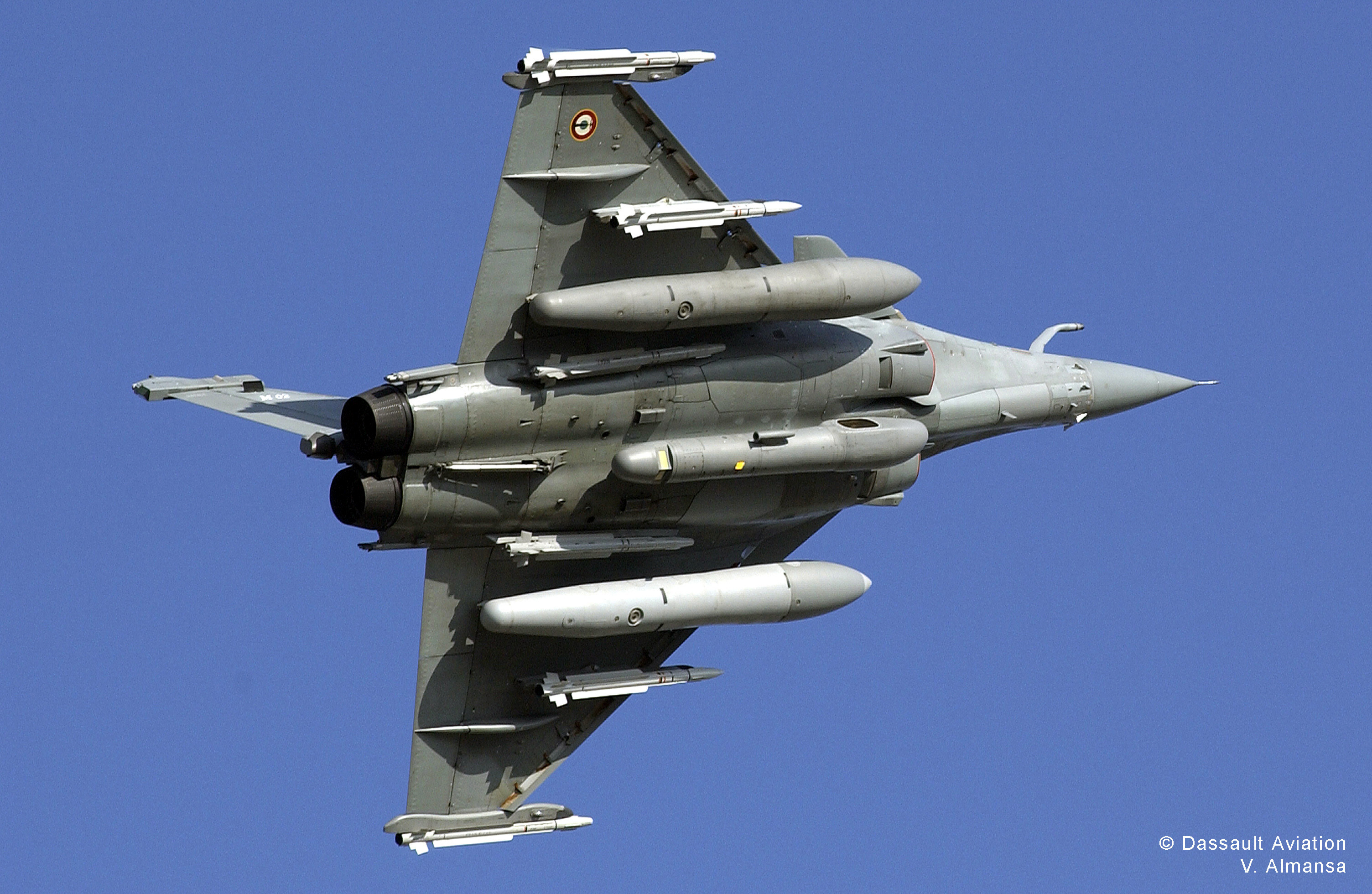 © DassaultAviation
Recent conflicts have demonstrated the increasing challenge of asymmetrical threats, and fast jets now spend a sizeable proportion of their time in the air looking for possible roadside bombs, ambush sites and other threats and obstructions.
Thales developed AREOS (Airborne Recce Observation System) to meet a requirement issued by the French defence procurement agency in the 2000s for a new reconnaissance system that would speed the "see-decide-act" process during air missions.
Operating at low, medium or high altitude, AREOS observes areas of up to 12,000 km² per hour, gathering very high-resolution imagery that can be transmitted and exploited in real time to shorten the decision cycle.
Compliant with NATO standards, AREOS has been intensively used by the French forces in support of coalition operations, registering more than 15,000 flight hours.
Since its first mission during Operation Agapanthe in Afghanistan, AREOS has been deployed in Central African Republic, Iraq and Syria, and was used on 45% of the sorties conducted during Operation Harmattan in Libya.
Combat-proven since 2010, AREOS is considered an invaluable asset for gaining and maintaining national intelligence supremacy.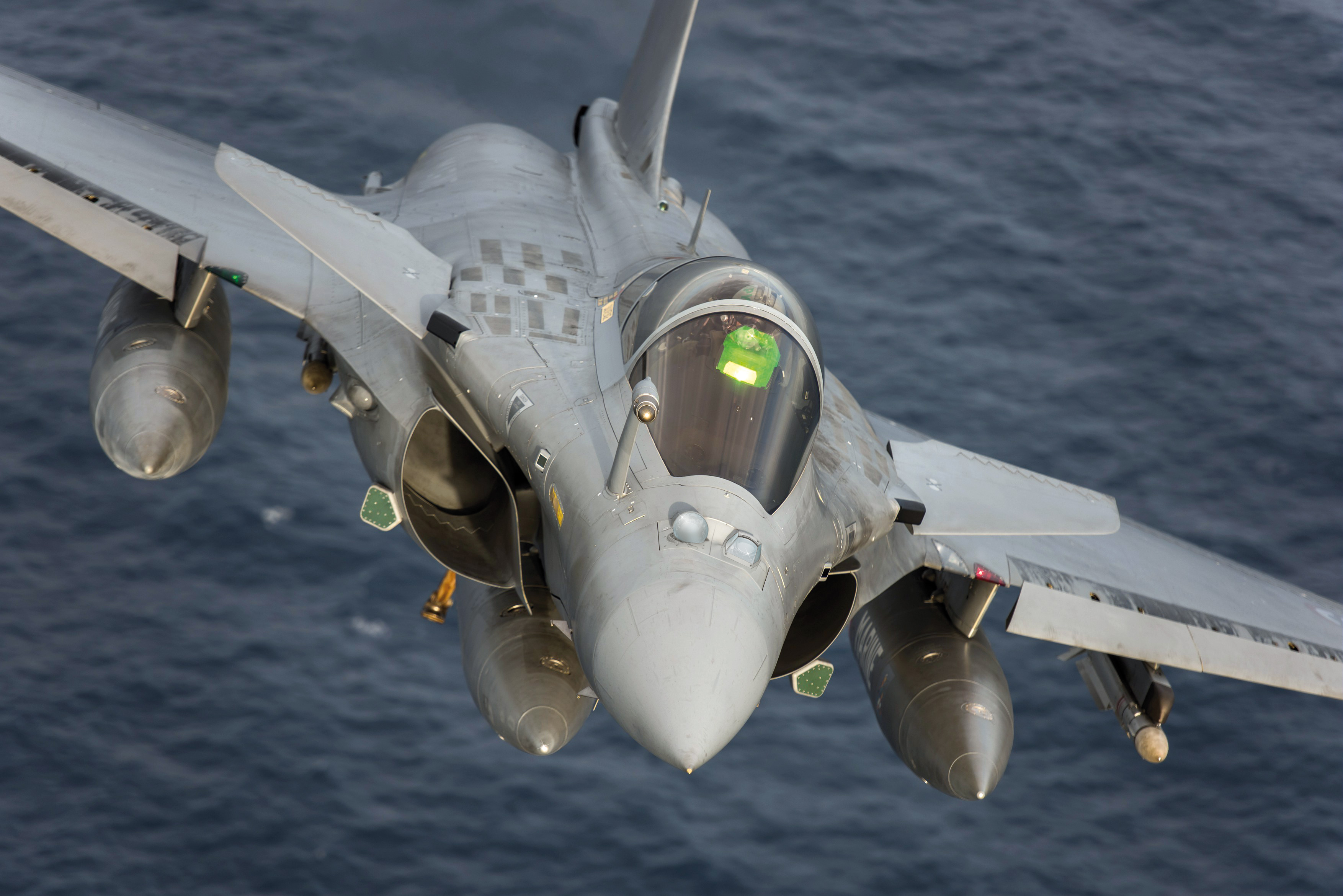 © Thales
As stealth technology continues to challenge the dominance of radars in air combat, Thales brings the IR spectrum to the fight to complement radar and maintain superiority in the air.
Thales has been working on passive infrared search and track systems for several decades, and equips some of the world's most capable combat aircraft, including the Rafale and Eurofighter Typhoon.
The FSO solution (Front Sector Optronics) is Thales's latest development in this field, a passive counter-stealth solution providing simultaneous visible and infrared capabilities for outstanding identification performance at long range.
| | |
| --- | --- |
| © thales | © SAAB Stefan Kalm |
In the world of airborne intelligence, surveillance and reconnaissance (ISR), there is a need for accurate and timely acquisition of intelligence in hostile environments.
The Digital Joint Reconnaissance Pod (DJRP) developed by Thales is a robust, lightweight, low drag pod suitable for deployment on fast jet, surveillance or reconnaissance aircraft or MALE UAVs.  It provides continuous and simultaneous acquisition of high resolution and wide field of view Electro-optic (EO) and Long-Wave Infra-Red (LWIR) imagery, and is day/night capable.
To meet the diverse operational requirements of ISR tasks, where the location of targets is uncertain, DJRP offers an advantage with its wide field of view and continuous imagery acquisition.  The pod can also include data link options for the timely transmission of vital intelligence to decision-makers.
As both a strategic and tactical surveillance and reconnaissance asset, DJRP delivers a superior imaging performance while reducing burden on the operators.  DJRP is globally combat proven and delivers comprehensive and high quality intelligence rapidly, effectively and efficiently.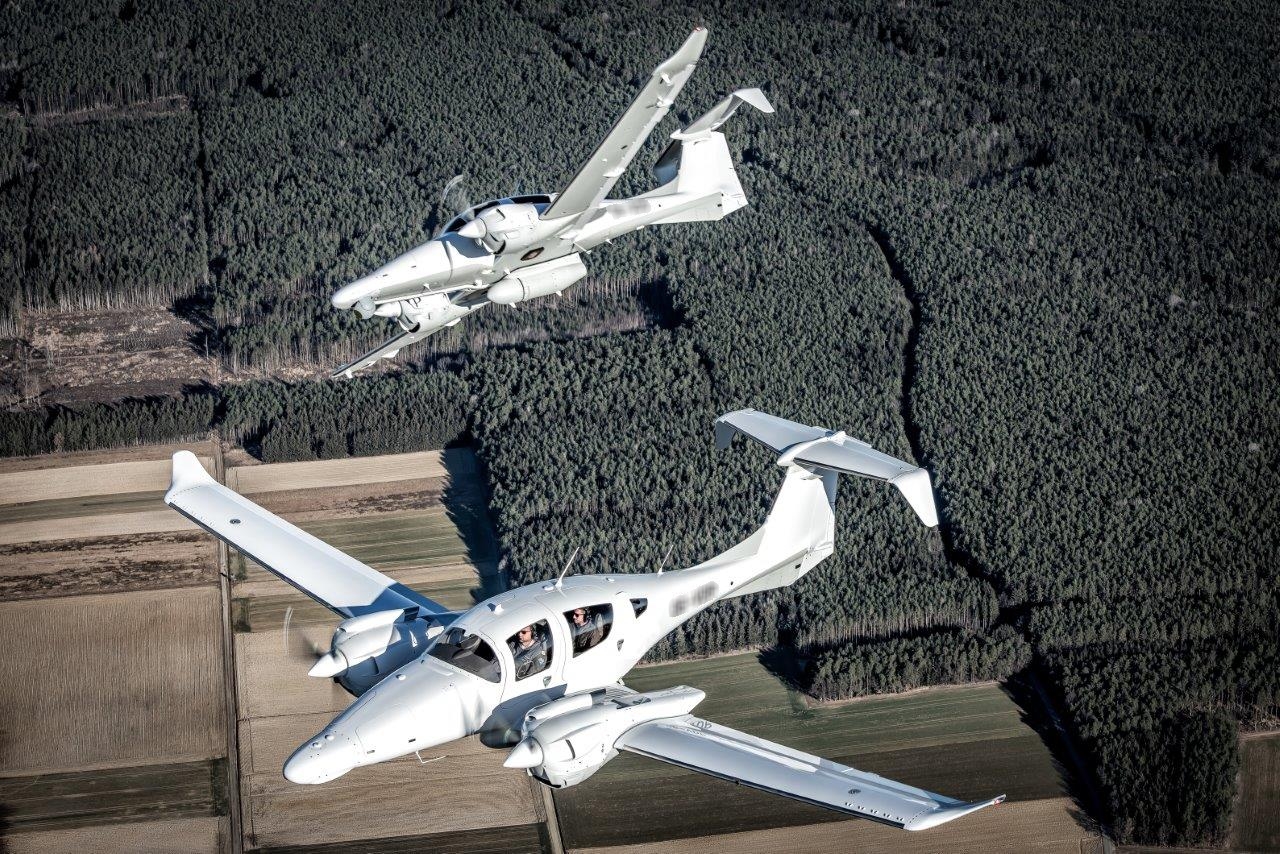 © thales
Whether looking for small targets in rough terrain or providing surveillance for critical infrastructure and sensitive sites, AVNI is an intelligent day/night wide-area surveillance system that provides superior imaging performance while reducing operator workload.
AVNI offers multiple configurations for deployment on a variety of airborne platforms including UAVs. The TIMIX (Thales Intelligence Management and Imagery eXploitation) solution provides a complete data fusion and intelligence management capability that supports all AVNI configurations to provide actionable intelligence in a timely fashion.
Thales offers a complete intelligence, surveillance, and reconnaissance solution, with TIMIX (Thales intelligence management and image exploitation). TIMIX works with georeferenced datas through an intuitive map-based user interface and powerful engines. It is a post-flight tool, allowing analysis assistance, anomaly detection¸ using data collection, storage, and fusion from multiple sensors, like the AVNI pod. It can be used on a single laptop, or in big centers, allowing secured communications via Satcom, wide area networks or datalink.
The proliferation of threats such as infrared-guided missiles is a major challenge to the safety and survivability of aircraft of all types. For several decades, Thales has been providing the armed forces with missile warning systems and other countermeasures to protect aircraft from this type of threat.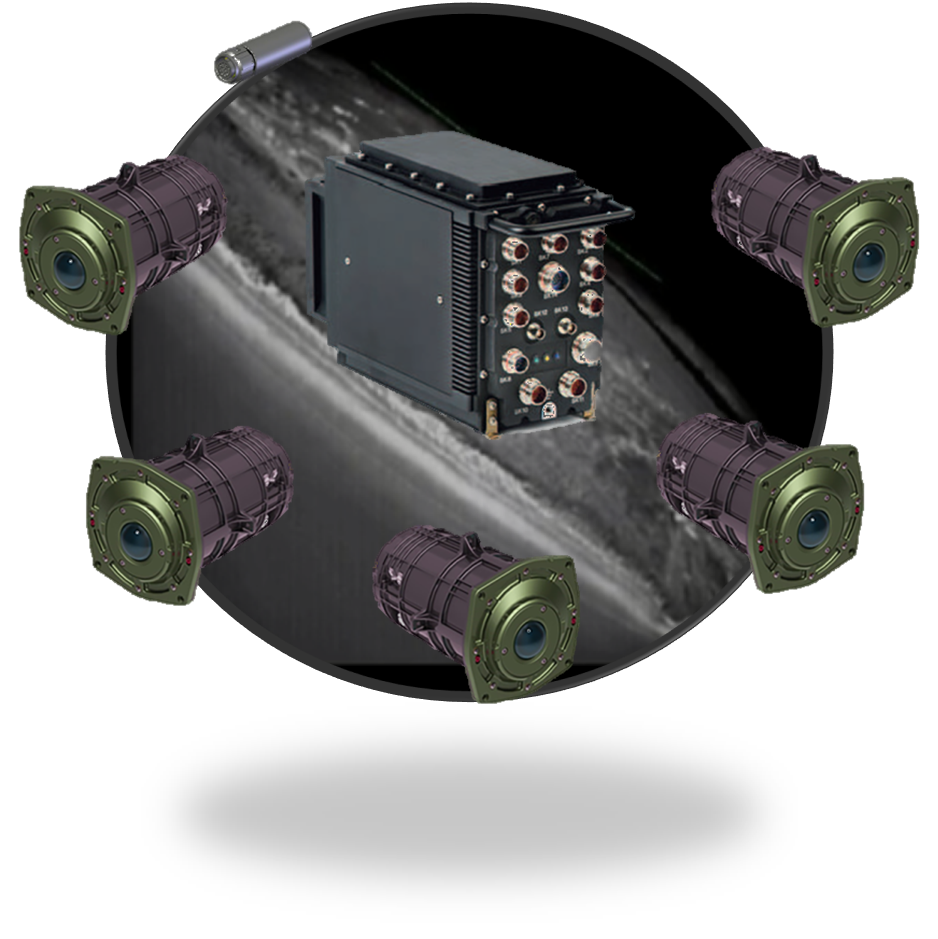 © thales
Developed with the UK Ministry of Defence, Elix-IRTM is a passive multi-function threat warning system using wide-spectrum colour infra-red sensing technology to deliver simultaneous and unimpeded Missile Approach Warning (MAW), Hostile Fire Indication (HFI) and situational awareness from a single sensor system to increase overall platform survivability and mitigate risk to life.
Crews are constantly updated about threat types and locations, with 360° spherical IR imagery to improve situational awareness.
Elix-IRTM is suitable for a wide range of aircraft including helicopters, transport aircraft, UAVs and business jets. It is available in airframe-mounted and podded configurations.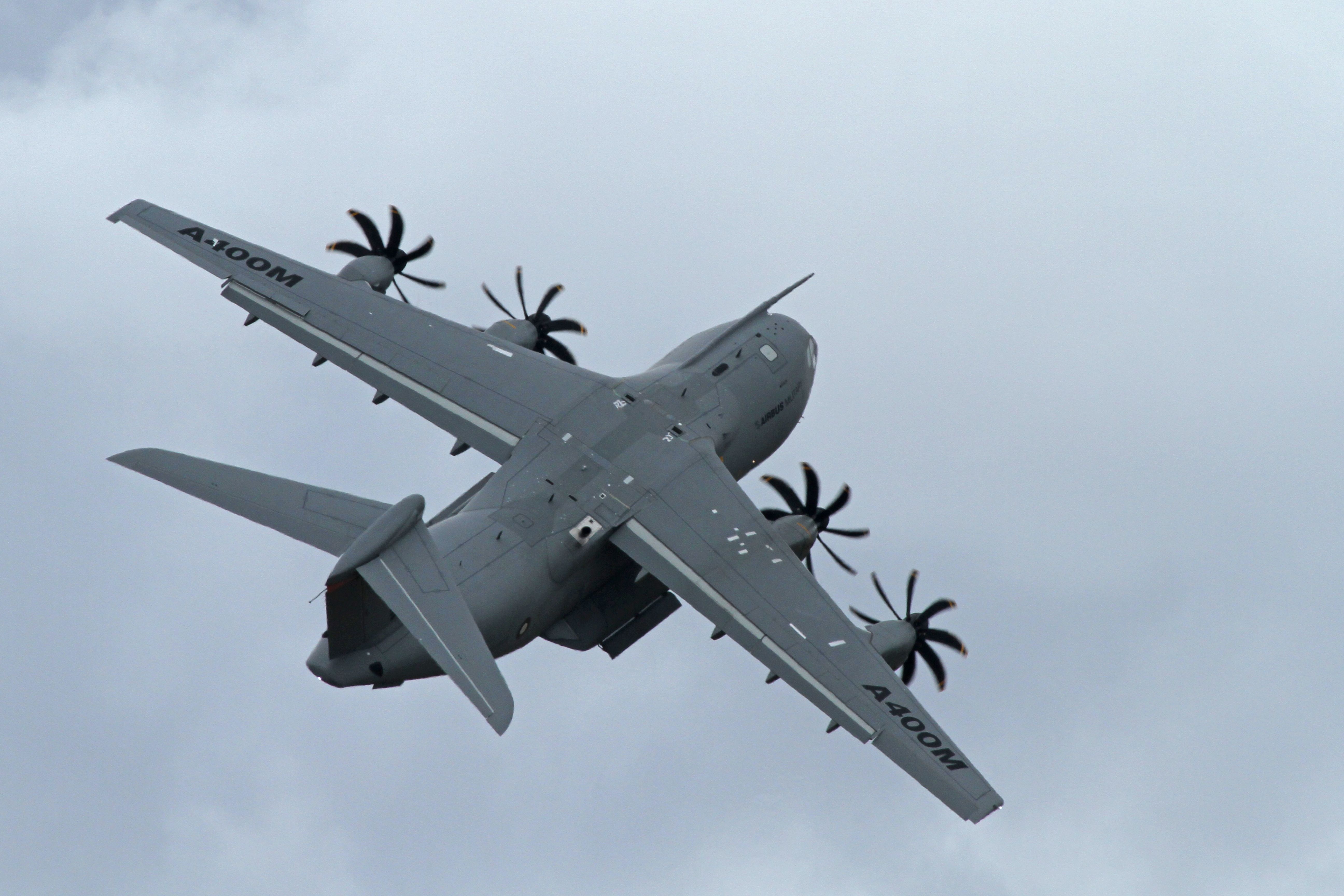 © Thales
MIRAS (Multi-colour InfraRed Alerting Sensor) is an innovative missile warning system using passive long-range bicolour IR sensor technology.
The system has been evaluated against short-range and long range surface-to-air and air-to-air missiles and is a key component of the A400M's self-protection system.
The DAL (Laser Alert Detector) is the laser warning component of the Spectra defensive aids suite developed for the Rafale combat aircraft.
© Thales
Vicon-XF is an intelligent Countermeasure Dispenser System (CMDS) that delivers threat-specific responses to defeat current and emerging threats.
This NATO-standard system is easy to integrate within defensive aids subsystems on all platform types. Vicon systems are already in service on platforms including Wedgetail, C-130, Black Hawk and Chinook.
© Thales
Air forces often need to operate over difficult terrain and in bad weather conditions. Thales's EVS solution (Enhanced Vision System) helps to overcome poor visibility, using a suite of infrared detectors and sophisticated image processing algorithms to provide flight crews with high-definition imagery of the environment outside the aircraft at any time of day or night.
The imagery is superimposed over the pilot's normal vision to improve situational awareness, make approaches and landing safer in poor visibility conditions, and increase platform operational availability.
The EVS solution is certified on A400M, and has been combat-proven with several air forces.