OVERVIEW
Thales has designed and manufactured advanced optical and electrooptical systems for the armed forces for more than 40 years and has consistently pushed back the boundaries of optronics technologies to meet evolving operational requirements.
Today, Thales's innovation has made the company a world market leader and European No. 1 in airborne optronics, with its embedded or pod-mounted optronic equipment on board more than 20 types of aircraft, helicopters and UAVs, in service in many countries around the world.
Targeting Pods
TALIOS
New generation multi-function targeting pod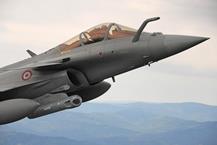 TALIOS, Thales new generation Targeting and Reconnaissance pod, delivers unmatched imagery quality combined with disruptive capabilities such as Permanent Vision™ and Automatic Target Detection and Recognition, bringing unique Situational Awareness to front line pilots and ground forces.
DAMOCLES
Multi-function targeting pod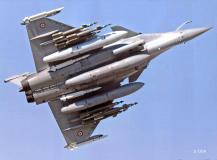 DAMOCLES is a multi-function pod with a laser designation function to provide a day/night smart weapons guidance capability as well as a full suite of sensors for navigation and air-to-air target identification roles. Its mid-wave infrared sensor performs effectively in warm and/or humid conditions and provides day/night small target recognition at medium range as well as a long-distance reconnaissance capability.
DAMOCLES is currently in service on a range of platforms with France and a number of countries in the Middle East, North Africa and Asia and will continue to evolve and co-exist in aircraft fleets alongside the next generations of optronic systems. Its modular design allows for future upgrades, including integral image-processing software, additional display information and an optional bi-directional data-link to exchange imagery with ground forces.
Infra-Red Optronic Search, Track and Identification
FSO – Front Sector Optronics
Detect enemy aircraft while being undetected and immune to jamming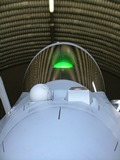 Thales has developed Airborne optronic solutions dedicated to Air/Air passive day/night detection, identification  and laser ranging  for the new generation of European fighters. Front Sector Optronics (FSO) for RAFALE and PIRATE for Eurofigher are combat proven and in production. 
Navigation
NAV-FLIR
Day/night navigation and attack FLIR.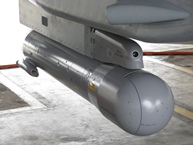 NAV-FLIR insures flight security during Air-to-Air and Air-to-Ground navigation phases and Taxi way
It enables the pilot to fire conventional unguided weapons in Air-to-Ground missions
EVS
Enhanced vision system for Pilots
EVS increases the operational availability of the platform (reduce the operating minima)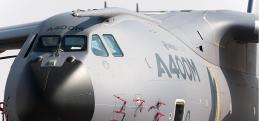 It increases security at all flight phases (taxiing, takeoff, medium/low altitude flight, approach, landing) Increase
the pilot awareness:
• at night,
• in poor weather conditions, for a perfect visibility of the environment
Reconnaissance Pods
AREOS System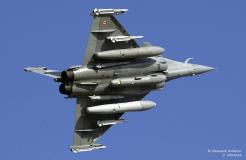 From low to high  altitude, AREOS permits you to collect more than 12,000 km2 per hour of very high resolution imagery, which can be transmitted and exploited in real time, shortening your decision cycle.
AREOS (Airborne Recce Observation System) is a stand-off reconnaissance system designed for tactical and strategic missions. It provides a unique day/night imagery intelligence (IMINT) capability for detection, reconnaissance and identification at stand-off ranges, as well as very low altitudes and high speeds, under any weather conditions.
Composed of an airborne pod and a ground/shipboard station, AREOS combines state-of-the-art imaging technologies with high-performance datalinks. These advanced functions save precious time in the sensor-to-shooter loop to quickly meet evolving mission demands, including the new requirements of peace-keeping operations.
Combat-proven with the French Air Force and Navy on board the Rafale F3, the system is fully compliant with NATO standards for integration into large-scale C4ISR systems and coalition operations.
DJRP
Surveillance Pods
AVNI  System
Wide Area Surveillance Systems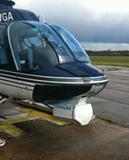 Thales's Avni system offers a reliable and effective solution, which provides high resolution, wide area surveillance from small, light aircraft. Easy to operate and cost effective with no change required to current operations when integrated into existing.
You can send us your requests on Customer Online
If you have no Customer Online account, contact us from Thales's Contact Center :