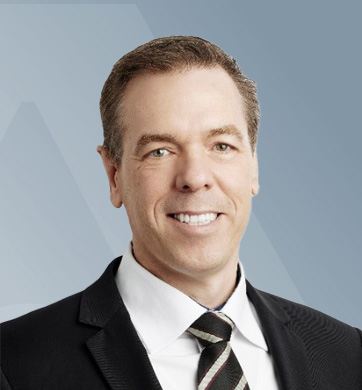 Brad Crockett
Vice President, Health, Safety & Environment
In January 2023, Brad was appointed Vice President Health, Safety & Environment at Thales Australia, reporting directly to the CEO. Leading the HSE function, this role has responsibility and oversight for workplace health, safety and wellbeing and also environment and environmental sustainability across the portfolio of activities undertaken by Thales within Australia.
Joining Thales in early 2022 initially supporting HSE in the Above Water Systems business, Brad previously held a number of senior HSE roles in the rail, construction and services sectors with a focus on evidence based practice, simplification and the stakeholder experience. Before pivoting into HSE, Brad started his career as an apprentice refrigeration fitter and has worked extensively in the dangerous goods,  aviation and marine sectors in operational roles.
Brad is a committed WHS professional holding a Masters in OHS and chartered status with the Australian Institute of Health and Safety, where he remains deeply engaged in their work developing world class health and safety practice for Australia. Brad passionately advocates for protection of the environment and fundamentally believes that every worker deserves to be safe and healthy at work.