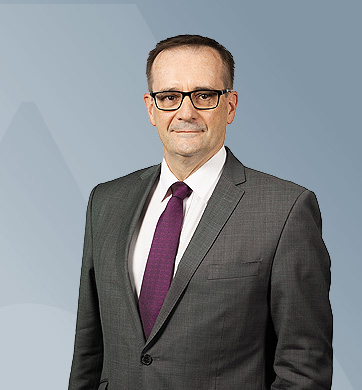 John Best
Chief Technical Officer
John Best joined ADI Limited in 2003. Initially responsible for the operations of Advanced Systems Pty Ltd, a wholly owned subsidiary, he led the integration of this business into the wider ADI and its transformation into a centre for research and development. During this period he also directed ADI's bid to supply the Army with tactical unmanned aerial vehicles. In April 2005 John was appointed general manager strategy within the Electronic Systems business group. In this role his responsibilities included preparation of strategic business plans, analysis of business cases and acquisition opportunities and oversight of the research and development program, particularly working to improve its alignment with business objectives.
Following a brief period in the role of chief technologist, John was appointed vice president, Technology, Research and Development upon the formation of Thales Australia. In this role he has overall responsibility for the technical capability of the company, which encompasses technical strategy, research and development, innovation, engineering process, engineering development and technical audits.
John joined ADI following a 15 year career with the Defence Science and Technology Organisation, during which he contributed to, and led, programs of work including underwater weapon effect modelling, mine warfare operations research, synthetic environments and naval combat systems. He holds a Bachelor of Science degree with First Class Honours in Physics from the University of Queensland, a PhD in Mathematics from the University of Wollongong and an MBA from the University of Adelaide.