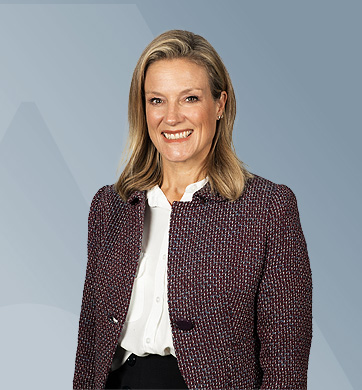 Julie Bown
Vice President, Land
In April 2022 Julie Bown was appointed Vice President of Organisational Transformation for Thales Australia. She is responsible for leading our organisational transformation program to deliver improved operational performance and capability and longer-term value to our customers.
Julie joined Thales Australia from her previous role as General Manager Space and Missions Systems at Raytheon Australia, where she was responsible for the leadership of a Product Line delivering multi-domain solutions for the Australian Defence Organisation in the complex areas of battlefield and satellite communications, space situational awareness, information assurance, cyber, asset management and air traffic management. During her tenure at Raytheon Australia, Julie also held roles in strategy development, program leadership, operations management and bid and capture management. Prior to Raytheon Australia, Julie worked as an aerospace structures engineer in roles across Australia, USA, UK and Germany.
Julie holds an executive MBA from the Australian Graduate School of Management and a Bachelor of Engineering (Aeronautical). She is also a graduate of the Australian Institute of Company Directors and qualified as a Master Project Director from the Australian Institute of Project Management.