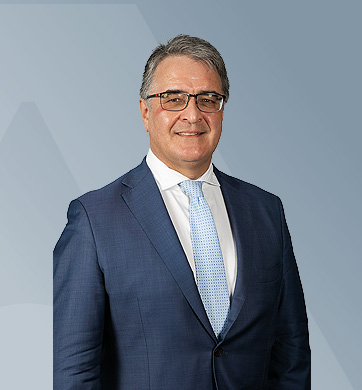 Philippe Bernard-Flattot
Vice President, Airspace Mobility Solutions
Philippe commenced his career with Thales France in software engineering applied to missile defence systems, holding positions of increased responsibilities from Software Development Engineer to Software Project Manager.
In 1998, he joined Thales Air Traffic Management and re-located to Australia in early 2000 where he had roles in Systems Engineering and Software Project Management for the delivery of Air Traffic Control (ATC) centres to Beijing, Shanghai and Guangzhou, managing 60% of the Chinese air traffic.
From 2005 Philippe's career moved towards business capture and an entrepreneurial focus, managing the air traffic management business in China from Melbourne, securing several ATC contracts in China (notably a new system for the Beijing 2008 Olympic Games) and leading negotiations for a Joint-Venture with CAAC (Civil Aviation Administration of China).
In 2007, as Deputy General Manager of the JV, Philippe was based in Beijing until early 2011. Key challenges were to start up the company, shape the organization according to business objectives and win the first orders.
In March 2011, Philippe moved back to Melbourne to co-manage the LORADS-III ATC program for Singapore, which commenced operation in October 2013.
In June 2014 Philippe was appointed Thales Australia ATM Technical Director. His main responsibilities revolve around defining the strategic orientation of Product Policy in collaboration with the Thales Group, ensuring Design Authority governance for projects and leading innovation through Research & Technology.
From January 2019, Philippe moved into the role of ATC & Turnkey Director for Thales Australia AMS, in charge of the ATM Bids and Projects portfolio for the export market.
In December 2020, Philippe was appointed Vice President Airspace Mobility Solutions Australia.