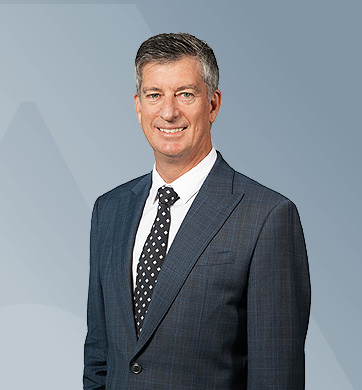 Troy Stephen
Vice President, Underwater Systems
Troy Stephen was appointed Vice President, Underwater Systems of Thales Australia and New Zealand in October 2020. He has responsibility for Thales Australia's Underwater Systems business which consists of a team of 300 project managers, engineers, manufacturing and technical staff who develop and manufacture world leading sonar systems.
Troy Stephen is a dynamic leader who brings more than 30 years' experience in the Defence Industry delivering solutions for the Australian Defence Force across a range of complex and challenging programmes.
Over his 18+ years at Thales, Troy has held a number of senior roles across the business including Director of Training and Simulation and Director of Underwater Systems. Troy holds a Bachelor of Science (Computing) from UNSW School of Electrical Engineering and is certified by the International Project Management Association as a Level A Project Director.
Over the course of his career, Troy has developed a deep understanding of the importance of a strong and collaborative relationship between industry and the customer in order to guarantee success on complex projects. In 2007 Troy was awarded the Thales Defence Services & Aerospace Customer Commitment Award in recognition of the significant contribution that he has made in this area.
Troy is a strong advocate of employee engagement and an inclusive workplace. He was a member of Thales Australia's Diversity and Inclusion Council between 2016 and 2019.