CENTECH and Thales launch AI@CENTECH to boost start-ups to success in artificial intelligence
The explosion of digital technologies is an essential ingredient to boost innovation, accelerating the creative process to develop new solutions for a world that is increasingly data-driven, connected, immersive and reliant on autonomous systems. Thales has an important role to play in accelerating the digital transformation of its partners around the world. Working with CENTECH, Thales will support projects created by start-ups in the field of artificial intelligence, which is one of Thales' four key digital technologies, alongside connectivity, big data and cybersecurity. CENTECH has been recognised by the University Business Network (UBI) as one of the most effective accelerators in the world.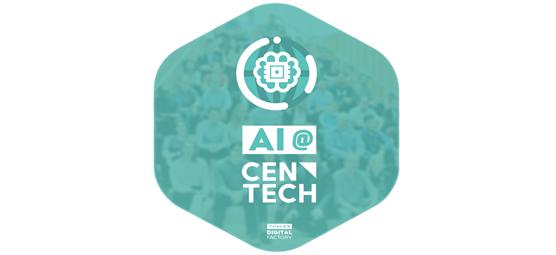 Through the AI@CENTECH programme, actively supported by the Thales Digital Factory, Thales plans to accelerate the development of more than 10 start-ups a year, providing business advice, technology expertise and infrastructure services, as well as access to the Group's five core markets in the aerospace, space, transport, defence and security sectors to promote the use of artificial intelligence in critical decision support.
A stimulating environment tailored to the needs of start-ups
The Thales Group has teamed with CENTECH to offer two support programmes for start-ups: 
A 12-week Acceleration Programme led by CENTECH, with training opportunities, case studies presented by entrepreneurs and weekly workshops led by entrepreneurs in-residence, to help start-ups to assess the market potential and viability of their projects
The Propulsion Programme for the most promising projects on the Acceleration Programme as determined by a selection committee. This Thales-led programme aims to help start-ups to develop their products and marketing plans. Thales will also provide them with privileged access to its international digital and business ecosystem serving the aerospace, space, transport, defence and security sectors. 
Start-ups on these programmes have 24/7 access to a collaborative workspace, a design centre and customised coaching.
CENTECH and Thales are recruiting start-ups for the first season of the Acceleration Programme with a focus on four areas: 
Improved maritime logistics through intelligent automation and decision support for more efficient ship maintenance and logistics support
Improved passenger experience for transport system users as the sector becomes increasingly focused on connectivity, autonomous systems and personalised mobility services such as virtual guidance, navigation aids and on-demand mobility services
Resilient cities thanks to AI, for more effective detection of threats, social unrest and natural disasters through the use of predictive model analysis and ethical algorithms to fight urban crime and improve civil security
Integration of UAVs in urban airspace through the certification and integration of drones in partially automated air traffic management systems to safely and securely manage flight frequencies and densities 
Through the AI@CENTECH programme, CENTECH and Thales will provide a stimulating environment that will help start-ups to bring their ideas to maturity and support their capacity to invent the world of tomorrow.
"With this investment, CENTECH and Thales recognize that Canada is a world leader in AI. Canada has incredible domestic talent and access to some of the best global talent, both of which are working together. Our government is building on this because we know there is enormous potential in AI that will lead to economic growth and good quality jobs", The Honourable Navdeep Bains, Minister of Innovation, Science and Economic Development, Canada
"AI@CENTECH supports Thales' goal of being a world leader in AI while delivering future economic benefits to Canada by supporting Canadian innovators who are the forefront of technology." Patrice Caine, Thales Chairman & CEO.
"CENTECH's vision, to unite the best technological entrepreneurs within its innovation ecosystem, is a reality with Thales' partnership. Thales will act as a real accelerator of growth in synergy with major universities, entrepreneurs and industry". Richard Chénier, CEO of CENTECH
This partnership is yet another example of Thales' commitment to investing in Canada, building on Thales' creation of cortAIx – Thales' Centre of Research and Technology in artificial intelligence expertise, located in Montreal.