Ontario Partners with Thales in Canada to Support Transit Technology and Create Jobs
NEWS                                                                                                                                                                                                                    April 13, 2016
 
Ontario is partnering with Thales in Canada to develop the next generation of railway signalling solutions which will improve transit safety, efficiency and create jobs.
 
The project will focus on research and advanced engineering to develop new Communication-based Train Control solutions for mass transit, including subways, light rail and commuter rail systems. The partnership will help Thales in Canada create 126 jobs in the province while retaining another 963 at its Toronto office over five years.
 
Ontario will invest up to $12 million through the Jobs and Prosperity Fund to support the project, leveraging a private sector investment of about $80 million. Thales chose Ontario because of this investment and the province's highly-skilled workforce.
 
Thales' urban rail signalling solutions are used in metro systems in over 40 of the world's largest cities, including London, New York City, Hong-Kong, Shanghai, Singapore and Dubai, safely carrying 3 billion passengers a year.
 
Partnering with business to drive innovation is part of the government's economic plan to build Ontario up and deliver on its number-one priority to grow the economy and create jobs. The four-part plan includes investing in talent and skills, including helping more people get and create the jobs of the future by expanding access to high-quality college and university education. The plan is making the largest investment in public infrastructure in Ontario's history and investing in a low-carbon economy driven by innovative, high-growth, export-oriented businesses. The plan is also helping working Ontarians achieve a more secure retirement.
 
QUOTE

"Our number-one priority is growing the economy and creating jobs. Our support for Thales will help it ramp up its research and development work and leverage new and innovative technologies. These efforts will allow Thales to strengthen its product offerings in the transportation sector, and increase its global competitiveness."

Brad Duguid, Minister of Economic Development, Employment and Infrastructure
 "We are pleased to partner with Ontario as we develop the next generation of rail signalling solutions. We look forward to continuing to tap into the province's talented workforce as we expand our operations here."
Mark Halinaty, President and CEO, Thales Canada
QUICK FACTS
Thales in Canada is a wholly owned subsidiary of France-based Thales Group, a global defence, aerospace and transportation services company. Thales Group operates in 56 countries, with a global workforce of 62,000.
The Thales Worldwide Competency Centre focused on urban rail signalling is based in Toronto.
The Jobs and Prosperity Fund is providing $2.7 billion over 10 years to enhance productivity, bolster innovation and grow Ontario's exports.
Ontario's business support grants are contingent on the company meeting stringent investment and job targets. Projects are closely monitored over their lifespan to protect taxpayers' investment and include provisions if targets are not met.
Ontario's five-year, $400-million Business Growth Initiative is helping to grow the economy and create jobs by promoting an innovation-based economy, helping small companies scale-up and modernizing regulations for businesses.
As part of the Business Growth Initiative, Ontario announced the Automotive Supplier Competitiveness Program to help smaller auto parts companies adopt the latest technologies, plus support for the Canadian Urban Transit Research and Innovation Consortium to support R&D and commercialization of technologies.
Watch the video of the press conference here: http://www.vvcnetwork.ca/medei/20160413/
Learn more: Ontario's Business Growth Initiative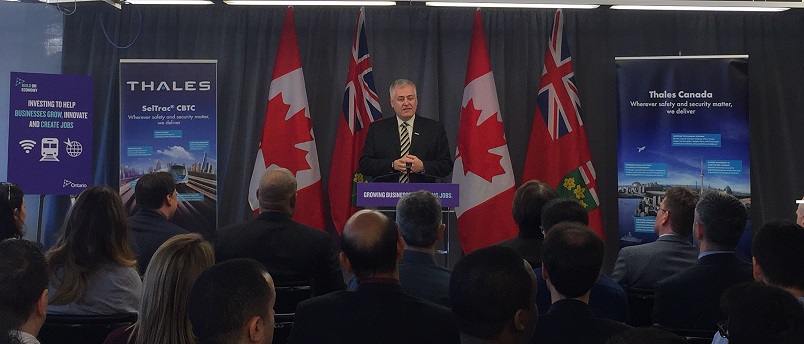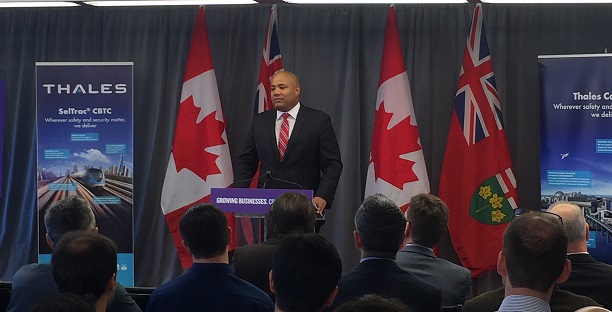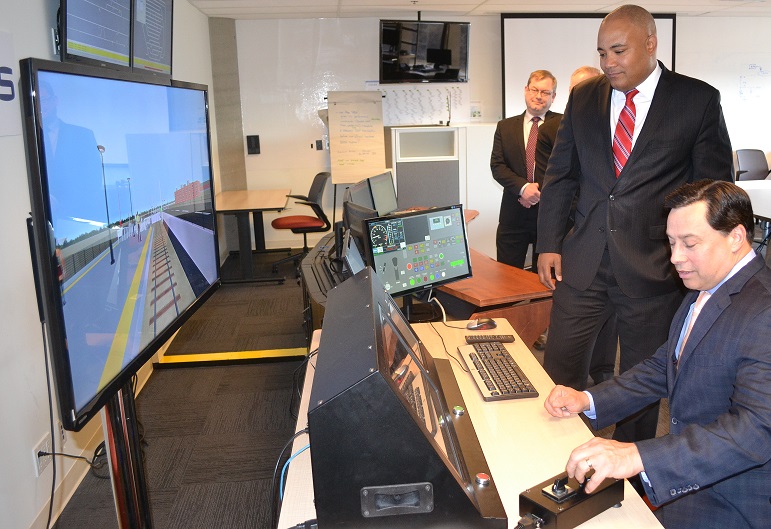 Contact
Jessica Hume - Minister office
416 325-7569
Andreas Kyprianou - Communications Director
416 325-2479