Thales Australia and Swinburne University of Technology sign MOU to advance next generation air mobility systems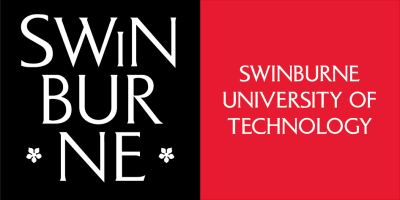 Thales Australia and Swinburne University of Technology's Aerostructures Innovation Research Hub (AIR Hub) have entered a Memorandum of Understanding to explore the development of new operational concepts to support evolving aviation concepts including Advanced Air Mobility (AAM) for next generation aerostructures.
The recently signed MOU will expand Thales's existing partnership with Swinburne University of Technology, to advance research and development opportunities that will focus on Beyond Visual Line of Sight (BVLOS) to support regional cargo delivery and critical infrastructure inspections, Urban Air Mobility including Electrical Vertical Takeoff and Landing (eVTOL), Concept of Operations for urban vertiports, and the integration of concepts of operation for traditional Air Traffic Management (ATM) and new concepts of operation for Unmanned Air Traffic Management (UTM).
The MOU will also research and develop how ATM systems need to tailor their approach to integrate UTM, while ensuring compatibility and interoperability. This requires a comprehensive understanding of ATM and UTM ecosystems from products to processes through to systems and human factors. A world leader in ATM and UTM systems for over 50 years, Thales Australia will leverage its experience globally across various programs to advance these new aviation operational concepts, facilitating the development of the local skills required to sustainably support the implementation of new cutting-edge technologies, ensuring that the workforce and associated SMEs are ready for the new world of aviation, with the view that Australia can become one of the leaders in the domain.
Grant Williams, Technical Director, Thales Australia and New Zealand noted that "Thales's collaboration with Swinburne's AIR Hub is a natural extension to the extensive research and development Thales has achieved globally in advanced air traffic management systems. As a world leader in this space, we are able to leverage the extensive knowledge, skills and expertise we have around the world that has application in emerging opportunities and challenges in the UTM domain. This will bring a complete perspective to new modes of operation of ATM and UTM and their future integration."
Swinburne University of Technology's AIR Hub is an advanced development collaboration between industry and research. The AIR Hub leverages state of the art facilities, expert teams, a network of industry partners and cutting-edge research to advance the next generation of air mobility.
The AIR Hub's world-class expertise in digitalisation, intelligent manufacturing processes, advanced composite materials and advanced air operations are propelling Australia'scompetitiveness in the global aerospace industry, with a focus on aerostructures and aircraft development and manufacturing.
Dr Adriano Di Pietro, Director, Swinburne University of Technology's AIR Hub said that "Swinburne's AIR Hub is delighted to be extending our partnership with global leader Thales to drive the development of next generation aerostructures and air operations right here in Australia. Future autonomy and UTM will play an important role in development of AAM. By working collaboratively, Thales and the AIR Hub will undertake concurrent development, feeding data and findings between aircraft and aerostructures development and the sensory and control systems that will be installed into autonomous aircraft."
About Thales in Australia
Thales Australia is a trusted partner of the Australian Defence Force and is also present in commercial sectors ranging from air traffic management and ground transport systems to security systems and services. Thales Australia employs around 3,800 people directly and supports over 2,051 job along its Australian supply chain. In 2020 Thales Australia spent $657 million with 1,841 Australia suppliers, of which 82% are SMEs. Since 2018 Thales Australia has spent over $1.9 billion with local Australian businesses.
Thales Australia has a history of patient investment to build advanced in-country capability across manufacturing, critical systems and services. Close collaborative relationships with local customers, Australian SME suppliers and research institutions combined with technology transfer from our global business enables Thales to tailor high quality solutions for Australian and export markets, generating revenue of $1.6 billion in exports over the past 10 years.